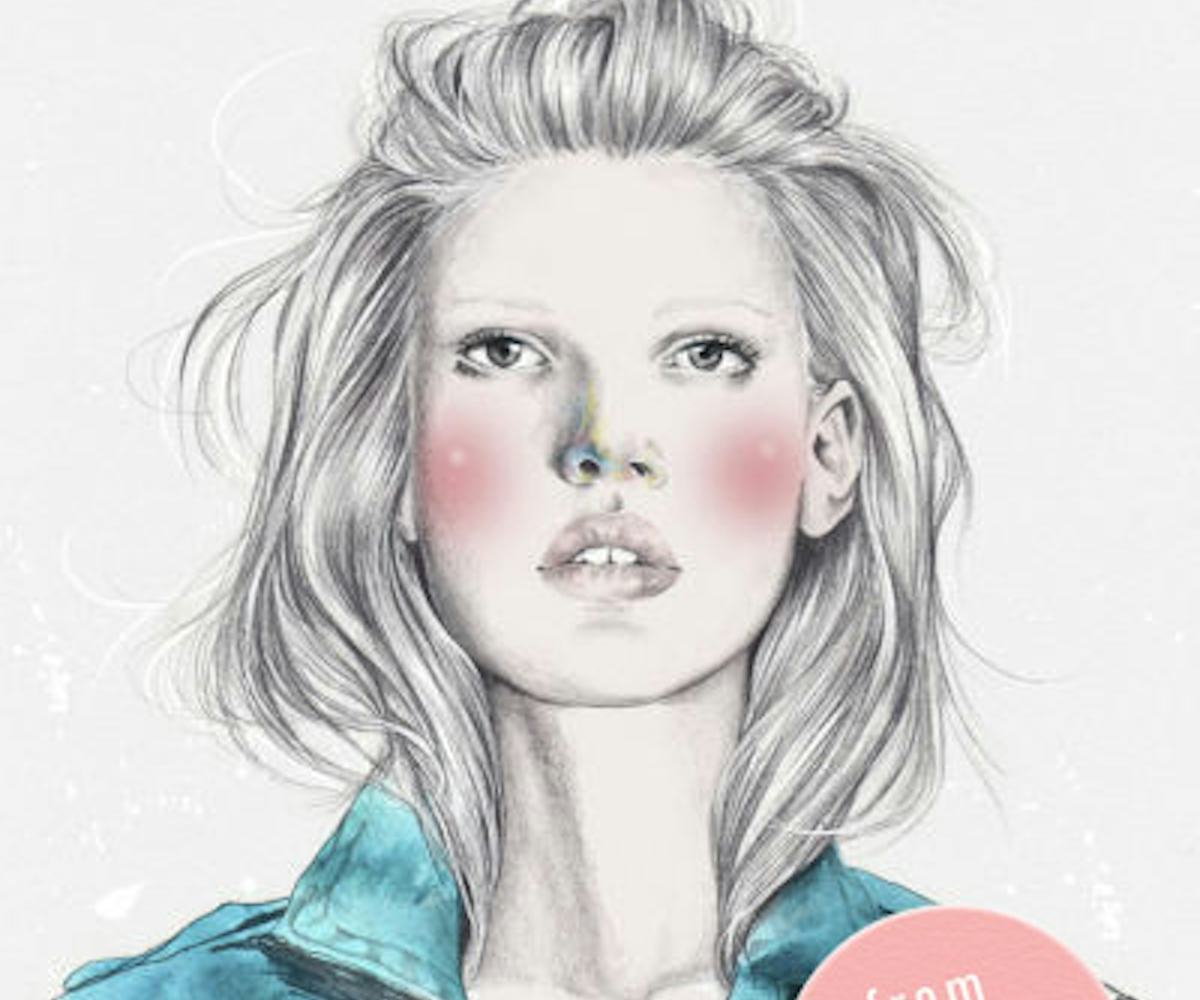 Illustrated by Esra Rosie
How One Editor Jump-Started Their Nightly Cleansing Routine
To brush, or not to brush?
Nightly rituals are necessary for both mental and physical health. Not only do they give you time to decompress, you're doing your skin a favor by cleansing, exfoliating, and moisturizing. Remember: just because you're asleep doesn't mean your skin is.
Now, how we go about our nightly turn down routine is unique and individual. Ask any editor here and they'll have a different tricks and tips. Cleansing, however, takes priority. One of our editors Hayden Manders recently came across Clinique's Sonic System Purifying Cleansing Brush and decided to give it a whirl. When factored into the nightly routine, Manders found that his typically oily-prone skin was less so and, after proper moisturizing, woke up with a cleaner-feeling face. Is the brush the secret to facial cleansing, though? 
After speaking with Dr. Jessica Weiser of New York Dermatology Group, we found out the answer is subjective. For "oily skin and highly clogged pores, a gentle cleansing brush can help remove more debris and dead skin cells than a typical gel or lotion cleanser, but should be used with caution to avoid irritating and inflaming the skin." According to Weiser, a brush should be used as "a mild form of exfoliation" and only two to three times a week. "Very soft bristles or a brush with sonic vibrations are the best options as they are the most gentle on the skin surface."
Good thing the brush our editor came across came with built-in sonic technology. A little digging showed that Clinique's brush targets the face's T-Zone with specially angled brushes of varying softness. (There's an extra-soft option, should one need.) After heeding Weiser's words and employing a 10- to 15-second exfoliating rule on each cheek, Manders said his skin has never felt healthier and smoother. He added, "It won't replace my go-to washcloth, but it's a nice tool to have for one of those at-home spa days or when my face needs extra TLC."