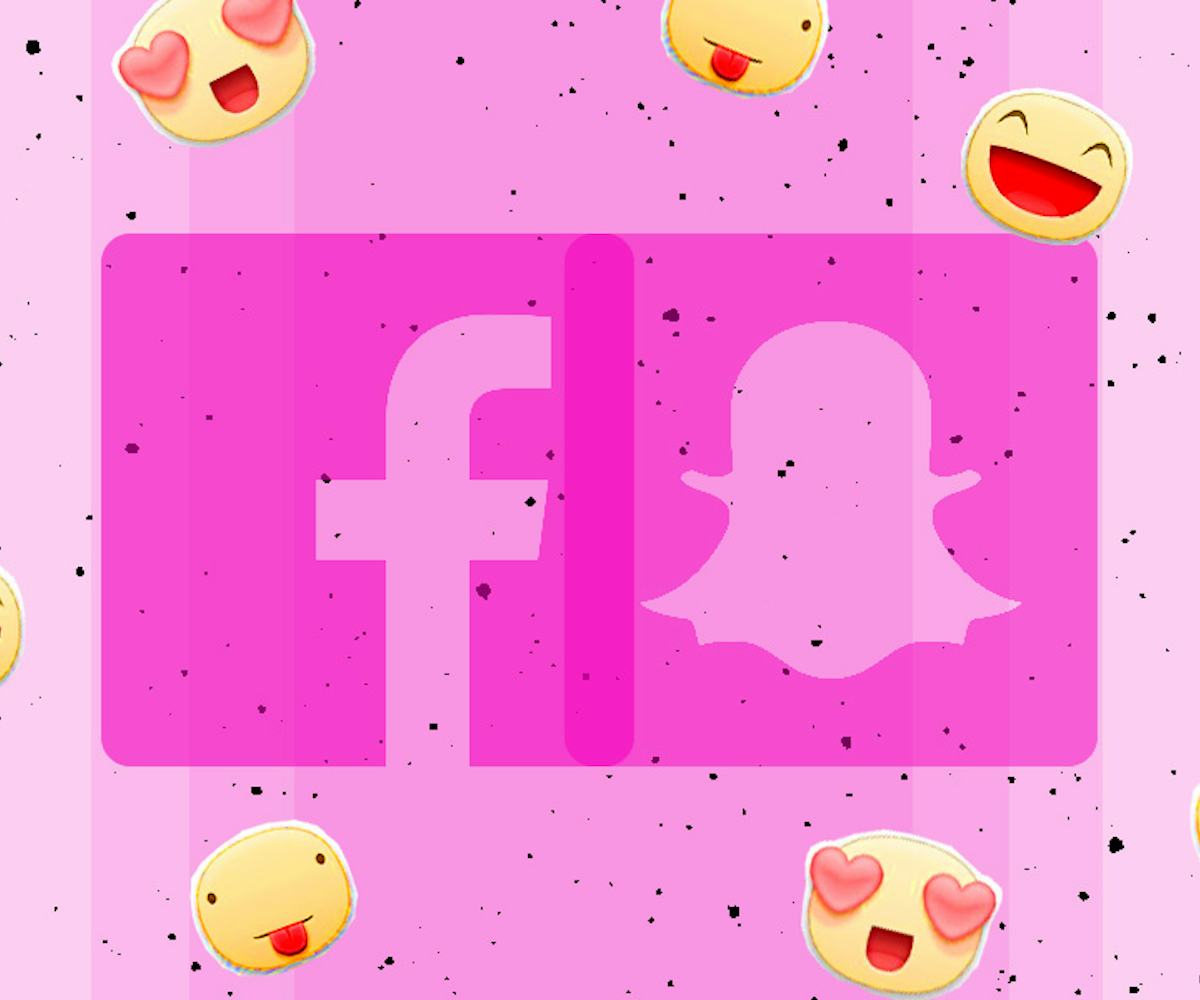 facebook copies snapchat with its latest update
if these features look familiar, it's because they are
It looks like Facebook's photo uploader has some new features—and they're super reminiscent of Snapchat.
Users can now choose between seven filters—"Auto," washed-out "Vintage," pink-toned "Spring," yellow-toned "Summer," orange-toned "Fall," blue-toned "Winter," and black-and-white "Snow"—and can swipe between them, just like they would on Snapchat. Users can also overlay text in a spectrum of colors, but unlike Snapchat, Facebook doesn't limit them to only one text box. That's right—users can use as many text boxes as they damn well please.
Users can now decorate their photos with virtual stickers, as well, and experiment with the automatically downloaded, creepily large-faced "Meep" emojis, or browse through some of their other free options until they find cute cactus stickers.
This update is the third in a line of Snapchat-inspired photo apps Facebook has experimented with since attempting to buy out the photo messaging company in 2013. First came "Slingshot," which featured self-erasing photos. Then they developed "Stickered," which involves the sticker component of the new update. Unlike these two previous attempts, however, the new features are integrated into the Facebook iOS app, so you can use them without having to download anything extra.
Don't see all these crazy-new features yet? Don't worry. The update is being released slowly, so it might take a little while before everyone can make Facebook photos sticker-covered masterpieces of their own.