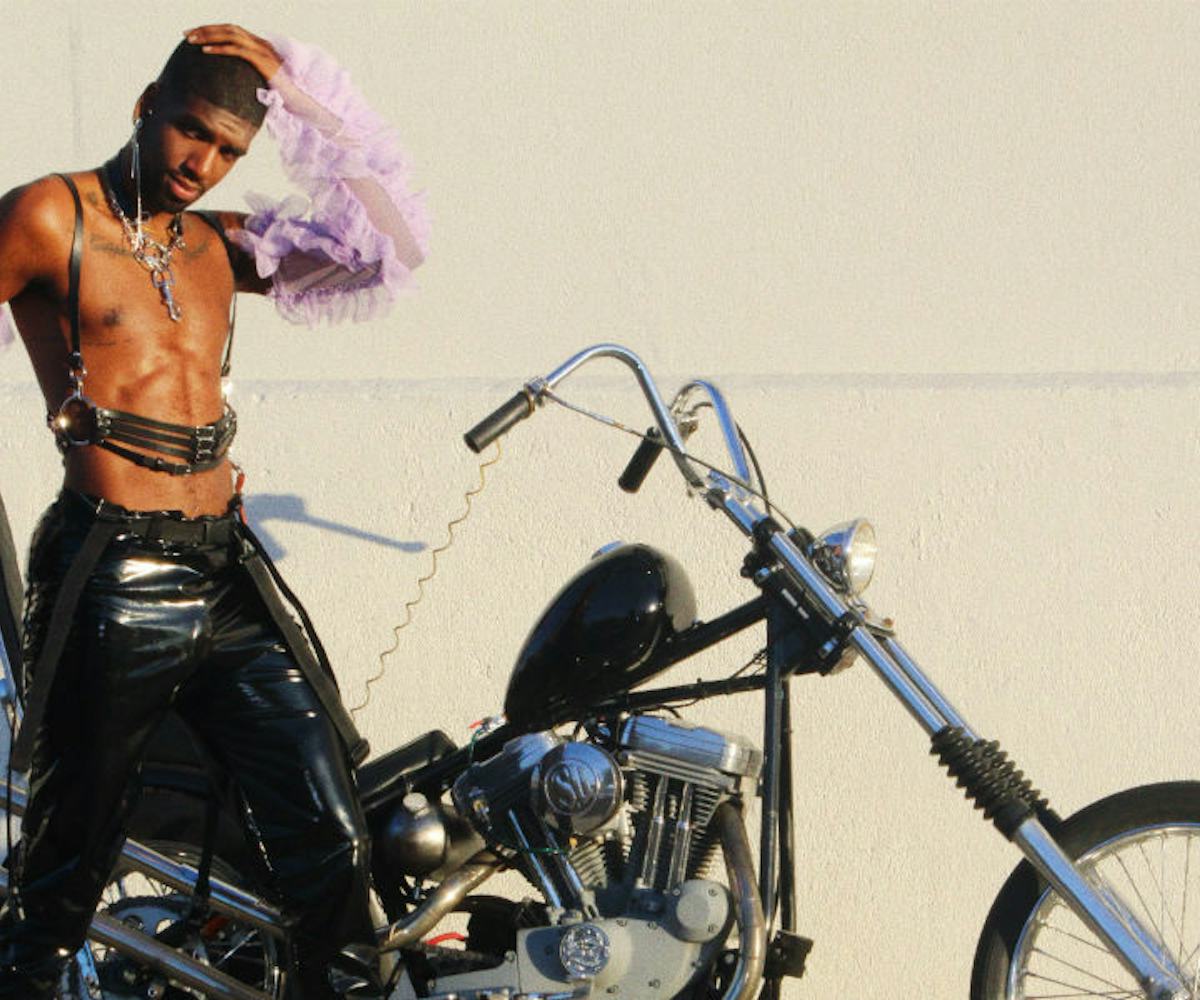 Photo Courtesy Of Farren Jean Andrea.
Here's A Sneak Peek At The '90s-Inspired Collection From Rihanna's Stylist
Inspired by Sisqo, Gwen Stefani, and anime
Millennial-friendly H&M sister brand /Nyden isn't your average label, it's "a platform for talented tastemakers and tribe leaders to share their stories through fashion." The latest person it's allowing on its stage is Rihanna's stylist Farren Jean Andrea.
Jean Andrea says he was first approached by the brand to act as an ambassador, but he was interested in doing more than just being a face for the company. "I really wanted to let them know that, 'Hey, I am also creative and I can do more than just model the clothes,'" he tells us. "'I can actually help come up with concepts and designs, also.'" He met with the design team, gave them his ideas, they loved them, and here we are. 
Though Jean Andrea's had never designed a collection before, he says his experience styling helped him out. "Being able to work with these girls and see how the clothes fit different body types, and see what they get most excited about and what they're not excited about when you're pulling out pieces, really helps when you're going into designing," he says. "Because you remember those moments when you were looking for a certain piece or looking for something to put on someone, and you didn't have it because it wasn't made yet." He says that insight helped him "make a niche collection," which includes tops, dresses, jackets, and accessories inspired by anime, video games, superheroes, and '90s hip-hop and R&B. 
Specifically, he pulled inspiration from "Sisqo's looks back in the day, Gwen Stefani's pieces from the '90s. Lil' Kim—how she might be in the same prints cut up and broken down," and Aaliyah, he adds. "Aaliyah was actually on my mood board." The '90s were an… interesting time, style-wise, and Jean Andrea doesn't just want to regurgitate what we've already seen. He's playing with silhouettes to make custom ones, and with fabrics. "I'm trying to mix streetwear with a more edgier, Japanese-Tokyo feel, in a way that I don't think has been done before," he says.
Jean Andrea says his next dream is to do the styling for the video game "Grand Theft Auto." The outfits that you pick to create a player? He wants to create them. "It's really like a whole virtual world for fashion that people aren't even getting into yet." As for what he prefers now—design or styling—now that he's gotten a taste of the other side of things, he says it's hard to say, "because I'm going to love styling my own pieces that I designed." 
The collection will be out in September.