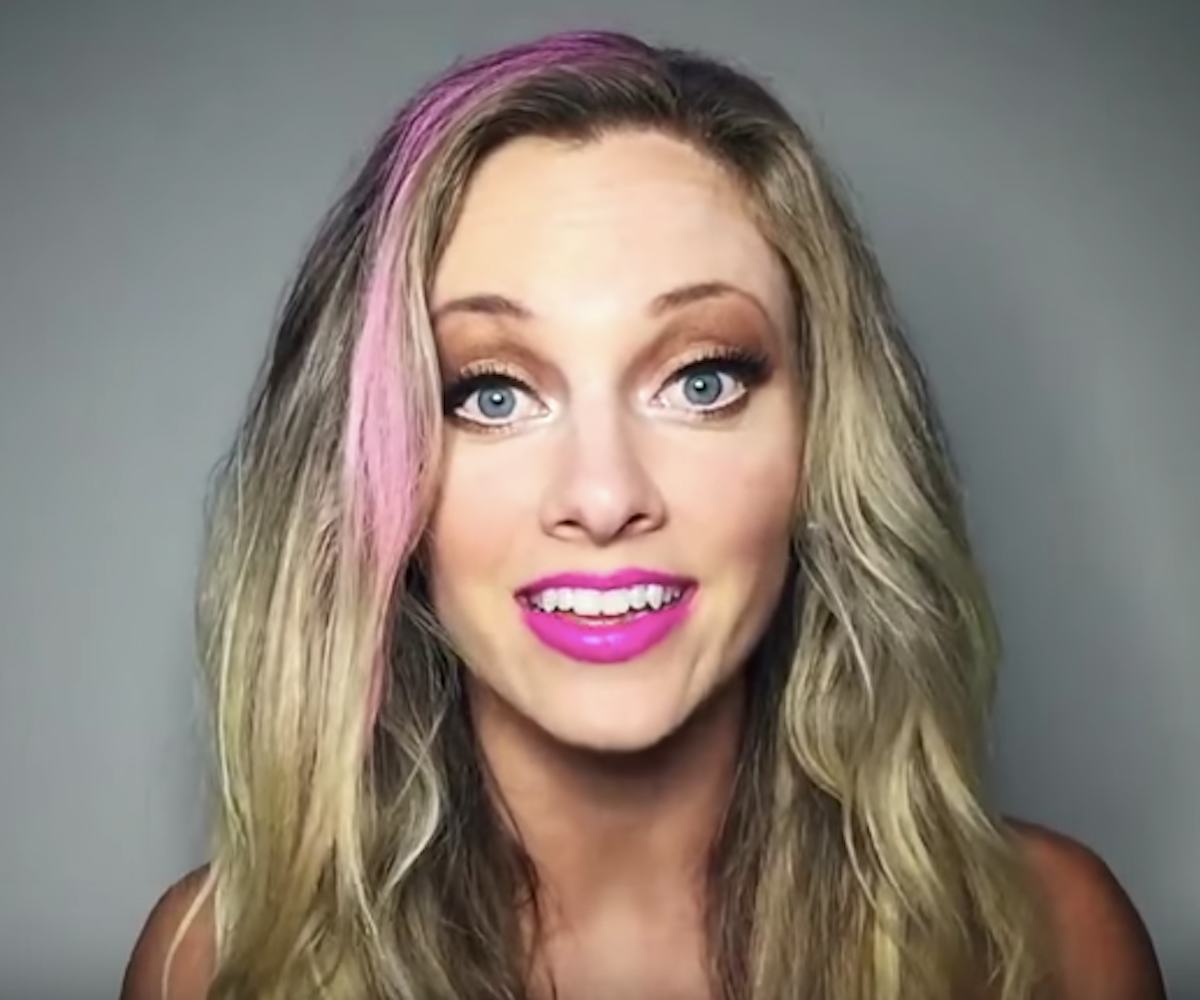 Photo via YouTube
this fat-shaming blogger is getting a lot of heat for her awful video
the internet responds accordingly
YouTube can often be hit or a miss. Maisie Williams' new YouTube channel? Definitely a hit. Fat-shaming blogger Nicole Arbour's video called "Dear Fat People?" Definitely, definitely a miss.
Arbour's video, which was met with loads of backlash on the Web, is a horrifying, six-minute rant about how fat-shaming is not a real thing, but rather something "made up by fat people." (Her words, seriously.) And while the YouTube community has embraced rant videos in the past, this was one they couldn't swallow—and rightly so.
Following her upload, YouTube temporarily shut down Arbour's channel. Her response was unapologetic, criticizing the video platform for censoring her expressions of comedy and satire. While YouTube has since shared that the account suspension was a mistake and Arbour's channel is back up, the rest of the Internet did not take well to Arbour's video.
A slew of online personalities responded to Arbour's comments, shaming her for her insensitivity and hateful attitude. Whitney Way Thore, who stars in My Big Fat Fabulous Life on TLC, made her own YouTube video response. "The next time you see a fat person, you don't know whether that person has a medical condition that caused them to gain weight," Thore explained. "You don't know if their mother just died. You don't know if they're depressed or suicidal, or if they just lost 100 pounds. You don't know."
Popular plus-size model Tess Holliday also responded to the video with a Tweet: "Fat-shaming doesn't save lives, it kills them."
Arbour is holding out, refusing to apologize for the video and the comments she made, but the good people of the Internet are still responding the way they ought to be—scolding Arbour and sharing support for the plus-size community. Hopefully, all the backlash will serve as a lesson to anyone who shares Arbour's misinformed and judgemental mindset.