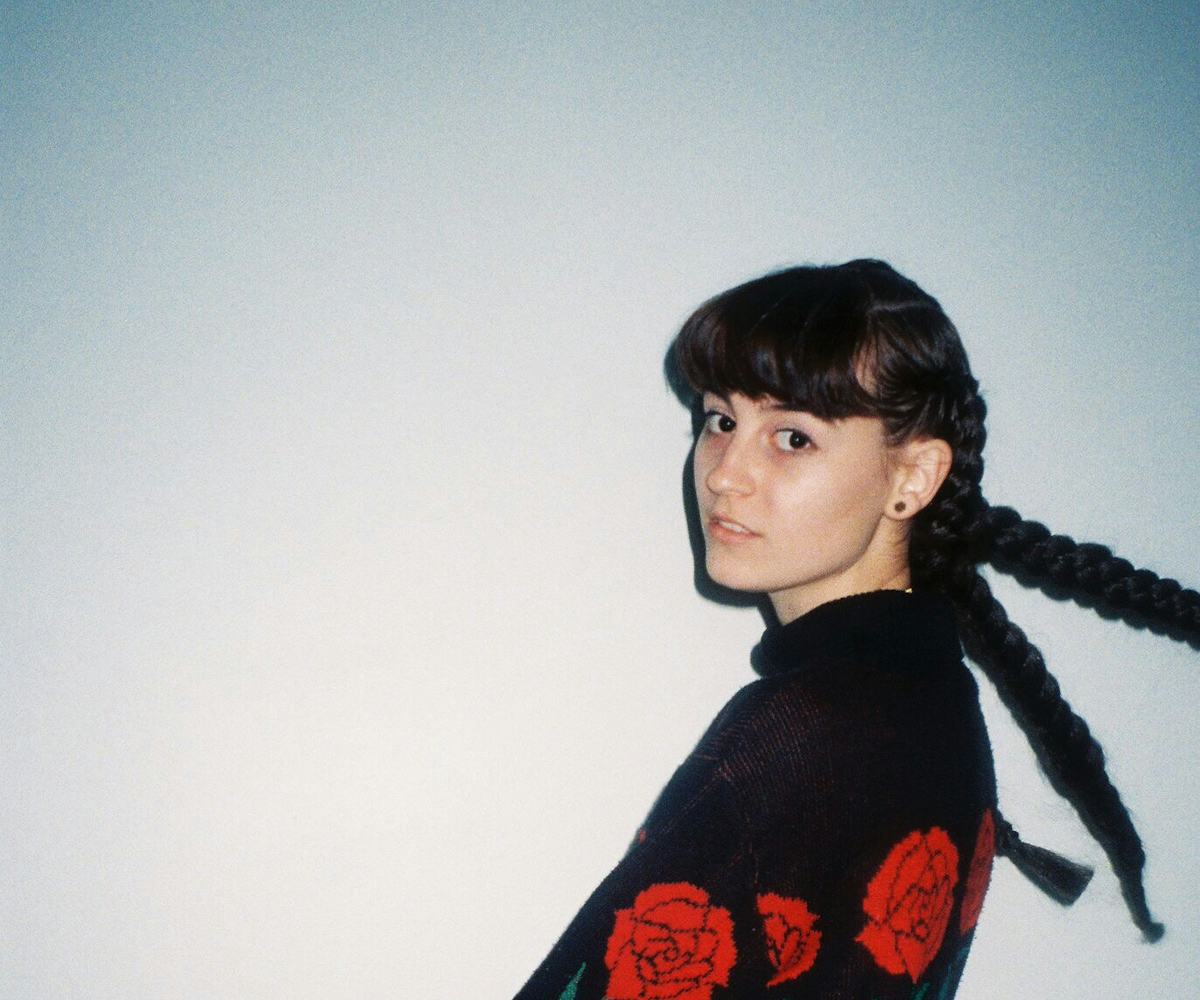 Photo by Pierre Pastel
Faye Webster Guides Us Through Her Debut Album Track By Track
Get inside the folk singer's new self-titled album.
Faye Webster is rewriting the definition of It Girl. Straddling the genre lines between folk and hip-hop, Webster fits easily into both. For hip-hop junkies, she's probably most recognizable behind the lens, taking portraits of Atlanta's biggest rappers. Her influences all filter into her groovy country sound to make her palatable for more than just cowboy-boot-rocking millennials. Since the singer's debut LP four years ago, Webster left Atlanta to take a stab at academia in Nashville, but quickly returned to the scene she knew and loved. Yesterday, Webster came back with a new eponymous full-length project.
When we premiered her single, "She Won't Go Away," back in March, we were getting some modern Carole King vibes and this album follows suit. Webster's familiar crooning at the start of ETHEREAL's "Doesn't Work Like That" settles itself comfortably into its true home on this album on a track with nearly the same name. Webster explores themes of different relationships through her broody tunes, tackling the notion of writing only sad songs by writing her "saddest song" yet. In a way, the record feels like a coming-of-age for the singer-songwriter into her own perfectly curated moment, which surely will lead to bigger and better things. 
Stream the album below, as Webster takes you behind each track.
"She Won't Go Away"
This was the first song I wrote on my electric guitar. It's about another girl, my friend, who was competing for the same love interest as me.
"I Know You"
I wrote this when I finally started realizing that the only relationship I had even been in was starting to fade. I guess it was my way of getting closure for myself?
"Is It Too Much to Ask"
This song was about the same relationship, but the front end of it. It was long distance and we were both musicians and he was on the road a lot, away from me.
"Alone, Again"
I wrote this song as I was moving back to Atlanta. I have always been a dependent person and I felt like I didn't really have anyone at this time in my life. Except my dog.
"It Doesn't Work Like That"
The Atlanta Braves traded my favorite pitcher, Craig Kimbrel. It was the only time I've ever seen fire at a baseball game. I was heartbroken, so I wrote a song about it.
"Remember When"
This is a song about another love interest, but that never really happened. But instead of being a sad love song it's more of a reflective "I remember when" song.
"It's Not a Sad Thing"
After almost every show I play someone always comes up to me and tells me how sad my songs are. So, I was determined to write a happy song. I had the title "It's Not a Sad Thing" before I even wrote it. I think it's my saddest song.
"Say It Now"
I was getting coffee with a friend I hadn't seen in a long time and I noticed we both talked a lot about things that were irrelevant to each other because we didn't really have anything in common with each other after all that time. Then I thought, why do people always do that?  
"Wrong People"
Someone once told me, "If you're the smartest man in the room you're hanging with the wrong people." I was like, bet, that's gonna be a song. 
"What's the Point "
This song was about me trying to make something out of nothing.