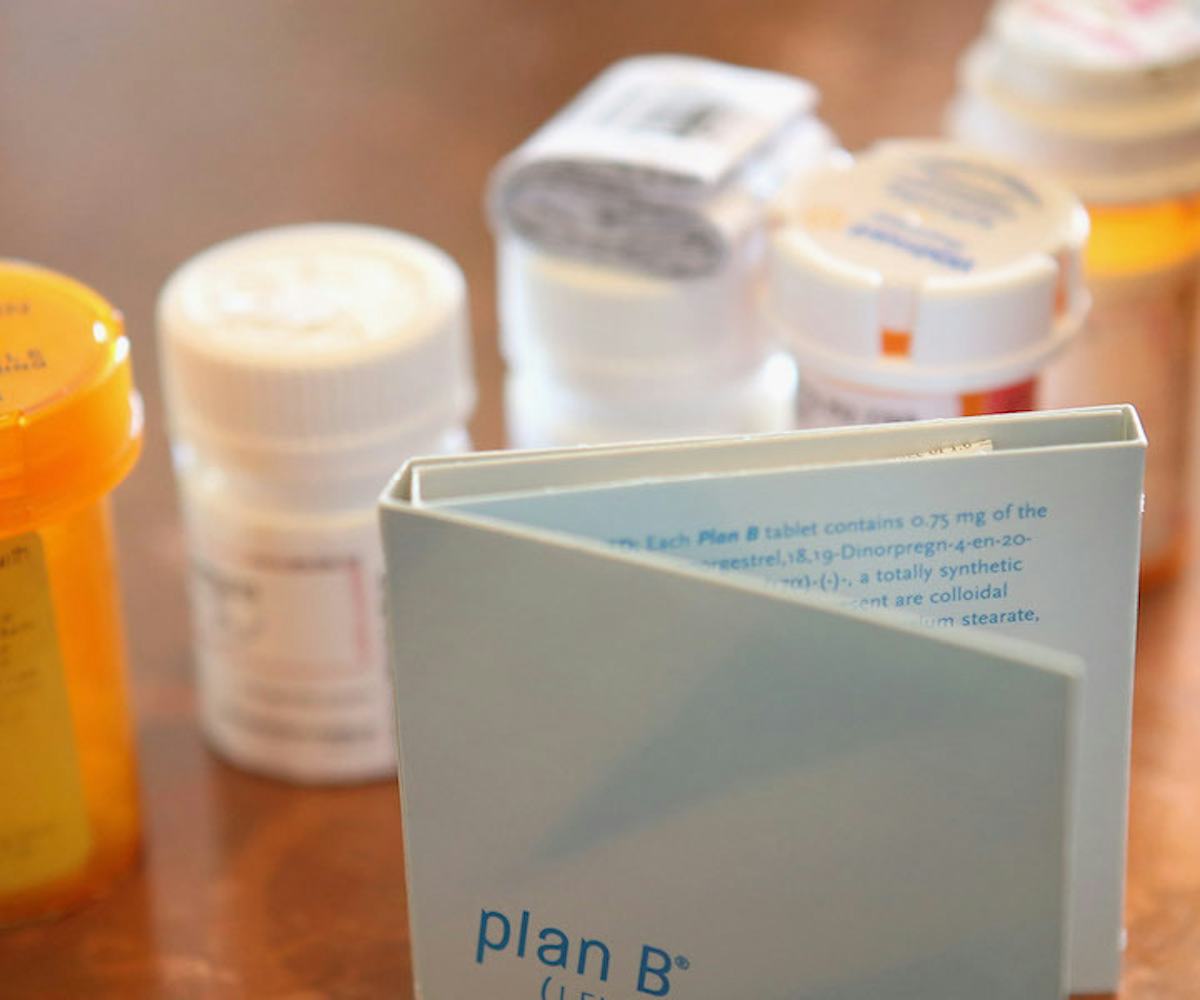 Photo by Scott Olson/Getty Images
You Can Now Download Contraception Straight To Your Phone
With this new FDA-approved app
Many period-having individuals are familiar with cycle tracker apps, but what if technology could go one step further and predict exactly how likely getting pregnant would be on any given day? That's what app Natural Cycles claims to do (well, 93 to 99 percent of the time). Should you decide to fork over $80 per year and remember to take your temperature with the provided oral basal thermometer as instructed, the app's algorithm will predict your day-to-day fertility. 
The U.S. Food and Drug Administration gave marketing approval to the app, claiming it works as a method of contraception referred to as "fertility awareness." In a statement released by the FDA on Friday, the app was shown to have a "perfect use" failure rate of 1.8 percent and a "typical use" failure rate of 6.5 percent. That's a pretty big chunk of users, considering that in this scenario failure equals fetus, but is comparable to the average failure rates of IUDs (less than 1 percent) and oral contraceptives (9 percent). To that point, Terri Cornelison, M.D., Ph.D., assistant director for the health of women in the FDA's Center for Devices and Radiological Health, noted that users "should know that no form of contraception works perfectly, so an unplanned pregnancy could still result from correct usage of this device," just as it could from any other method. 
While it might sound appealing to forego the pill or invasive IUD insertion process by regularly taking your temperature, the app is under investigation in both Sweden and the U.K. In fall 2017, 37 of 668 women who sought an abortion from a major Stockholm hospital used Natural Cycles as their chosen form of contraception. Deborah Kotz, a spokeswoman with the FDA, told VICE News that the FDA had contacted Swedish authorities and is aware of the investigation, but assured that "the information regarding the pregnancies in Sweden is consistent with our knowledge concerning the pregnancy risks associated with use of this device."