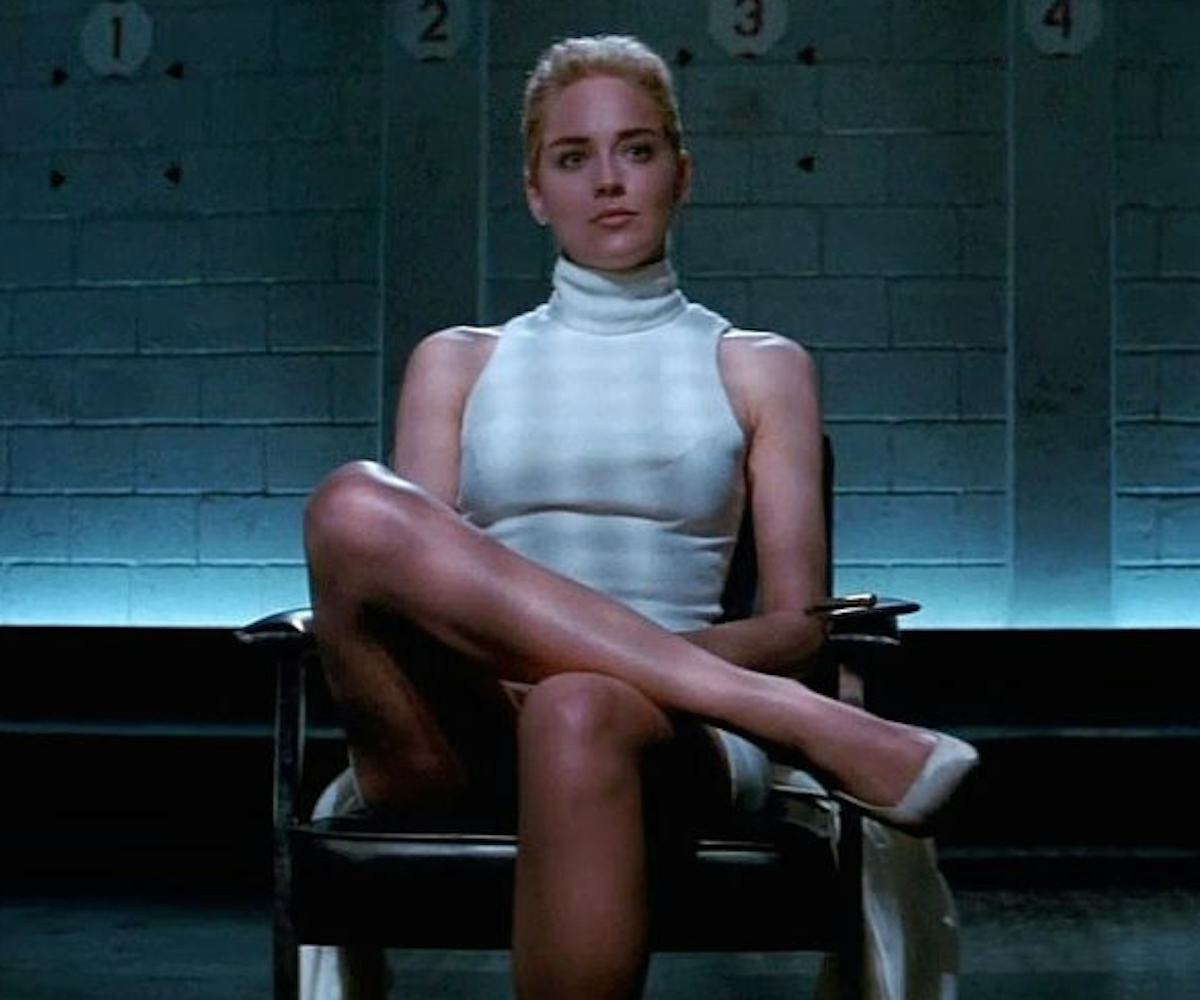 Devil In A White Dress: Why Femme Fatales All Look Alike
From 'Basic Instinct' to 'The Last Seduction,' erotic thrillers have one thing in common
One of the oldest, most clichéd fashion rules in the book tells us not to wear white after Labor Day, summer's unofficial end. With that in mind, it's a good time to revisit some of the finest white ensembles ever seen onscreen. Earlier this season, a tweet I posted about women wearing white in erotic thrillers of the 1980s and '90s became surprisingly popular, and my crowded notifications convinced me that these women have truly created a stylish legacy.
Erotic thrillers would be nothing without their femmes fatales, and the femmes would be significantly less fatale without their gloriously subversive wardrobes. White, of course, is the color of virginal purity, of wedding dresses and cherubs. When the women of erotic thrillers wear white, the color (or lack thereof) becomes a blank slate ripe for being covered over with aberrant sexuality and mystery. The subversion of purity is nothing new—any art history scholar will tell you as much—but as they do all things, femmes fatales truly take it to the next level.
The most famous outfit from an erotic thriller, and maybe one of the most iconic in modern cinema, is Sharon Stone's white dress in Basic Instinct (1992). The dress—short, body-conscious, and turtle-necked—both conceals and infamously reveals. A turtleneck may not be traditionally thought of as sexy, but this one lends polish. It's a look of absolute control.
The costume designer for Basic Instinct, Ellen Mirojnick, also did the costumes for Fatal Attraction (1987). Mirojnick is truly the unsung auteur of the erotic thriller. Glenn Close also wears a white dress, but in a narrative device emblematic of the differences between the two films, she doesn't take control and exude sexuality wearing it. She gets murdered in it. The dress is off-the-shoulder (the opposite of a turtleneck) and pleated at the waist—a classically '80s silhouette. The film makes it very clear that a white dress will do nothing to protect her, and she begins to resemble a horror movie bride.
In The Last Seduction (1994), Linda Fiorentino, scheming and delightfully rotten to the core, pretty much only wears black-and-white ensembles. Her outfits are smartly tailored and businesslike, in a subtly old-fashioned way. A woman in a sharp white collared button-down and coordinated blazer is clearly not one to be messed with.
An all-white ensemble is perfect for seducing an unwitting man in sweltering heat. In Body Heat (1981), everyone's always talking about how hot it is, and Kathleen Turner saunters into the night in her crisp white outfit, ready to get what she wants.
There are other examples of white-clad women in erotic thrillers, but no exploration of these modern-day femmes fatales would be complete without a nod to their forebears in the films noirs of the 1940s and '50s.
In Double Indemnity (1944), in the role that launched a thousand scheming women, Barbara Stanwyck wears an elegant white jumpsuit, designed by Hollywood legend Edith Head, with a perfectly '40s trouser cut and a nipped waist. Wearing this kind of chic lounge look while up to no good is the ultimate power move, and, of course, an all-white outfit looks particularly fabulous shot on black-and-white film.
The Postman Always Rings Twice (1946), like Double Indemnity based on a novel by James M. Cain and featuring a similar plot, offers its first glimpse of Lana Turner in a white turban, a white crop top and high-waist shorts, and white shoes. Each element is perfectly meant to go together, and while her smoldering expression is serious, her outfit feels somewhat leisurely.
The over-the-top Technicolor but spiritually noir drama Leave Her to Heaven (1945) features Gene Tierney in a number of white ensembles, most memorably a draped, robe-like coat she wears while committing an unforgivable act. Tierney cuts an imposing figure, and the dramatic shape of the jacket wouldn't be out of place in an erotic thriller some 40 years later.
These women in white are not the figures of purity convention might have us expect. White can be a hard color to wear, and all of these women do it with panache—the last thing they're going to do is worry about stains. White may sometimes seem boring or safe, but these performances show that when worn with the right sense of menace it can be anything but. So beyond this Labor Day, don't follow conventional wisdom: Take a note from these unforgiving dames and try a white outfit. If the femmes fatales of erotic thrillers and film noirs are known for anything, it's breaking the rules.