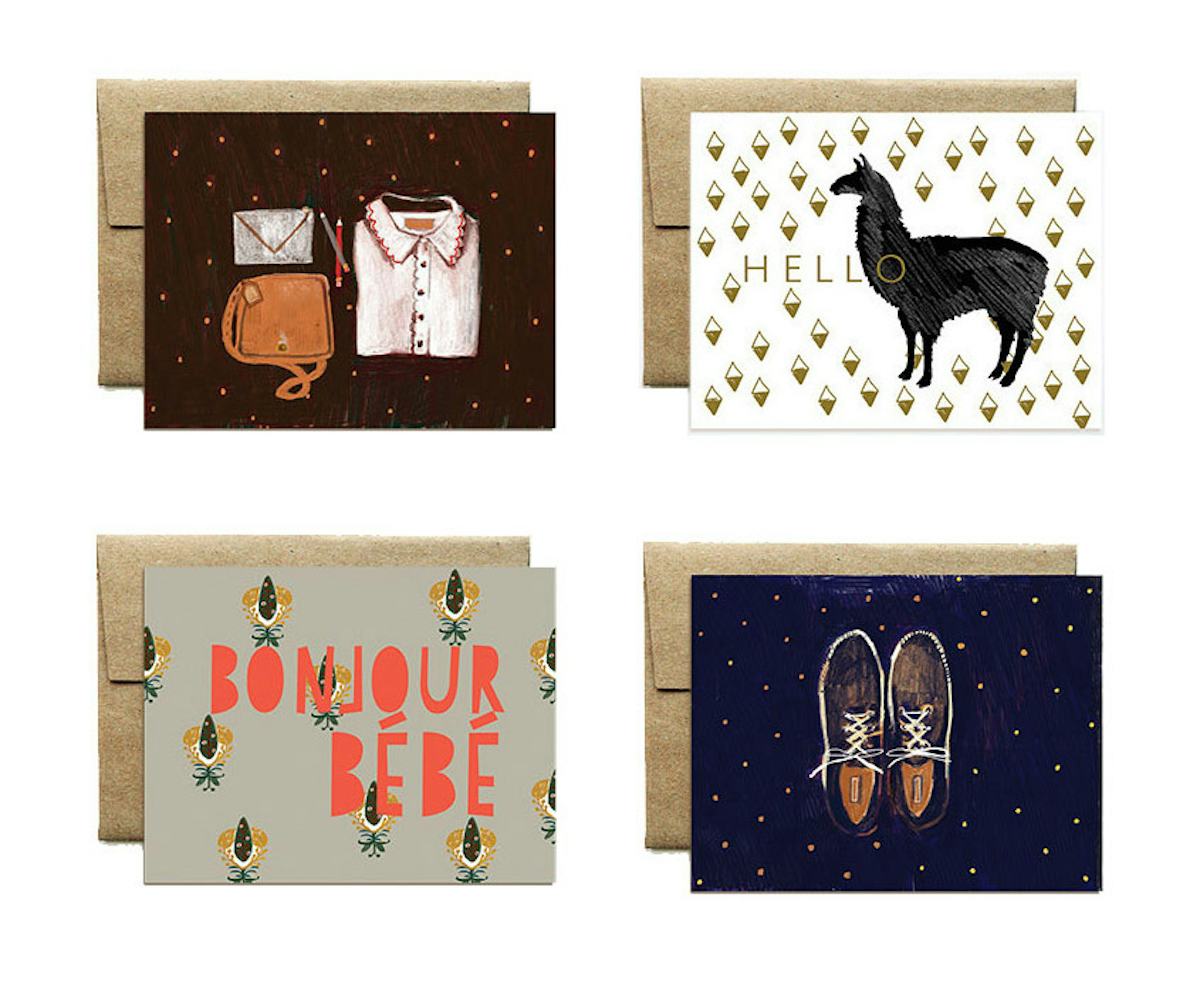 all art by cat seto
city find: ferme a papier
the notecards margot would have sent back to richie.
Even though it can't be confirmed or denied whether Margot and Richie Tenenbaum stayed in touch all of those years they were apart, I think it's pretty safe to say that if they had, they would have hand-written notes to each other--and they would have done so on these cards from Ferme a Papier. The collection of illustrations (which also only recently officially became a brick and mortar store at 2406 Polk Street in San Francisco's Russian Hill district), is designed by Cat Seto, an illustrator, author, and writer.
The line was apparently inspired by such things as hipsters walking the streets of Paris in the fall, which is exactly what I picture when I imagine Margot and Richie running away together; a smoking girl in a fur jacket, traipsing pinky-finger to pinky-finger with a bearded dude donning retro sunglasses and a sweatband. That is, years after decades of writing each other on cards that feature French phrases, neatly organized ruffle shirts and shoes, and blue birthday cakes.
So if you're from SF, make sure to stop by the shop and take your pick from prints, cards, gift tags, and note card sets. Even if you're not, be sure to check out this gallery of our favorite Seto illustrations (also available to purchase online), each of which we think you'd find enveloped, stamped, and postmarked to a Tenenbaum.
If you want to find out about more cool stuff going down in San Francisco, like shop openings, art exhibits, dance parties, and more awesomeness, just subscribe to the NYLON Daily in San Francisco right here!
Blue Cake Birthday Card -- $4.50
Pattern Taupe Rubis Card -- $4.50
Calico Navy Merci Card -- $4.50