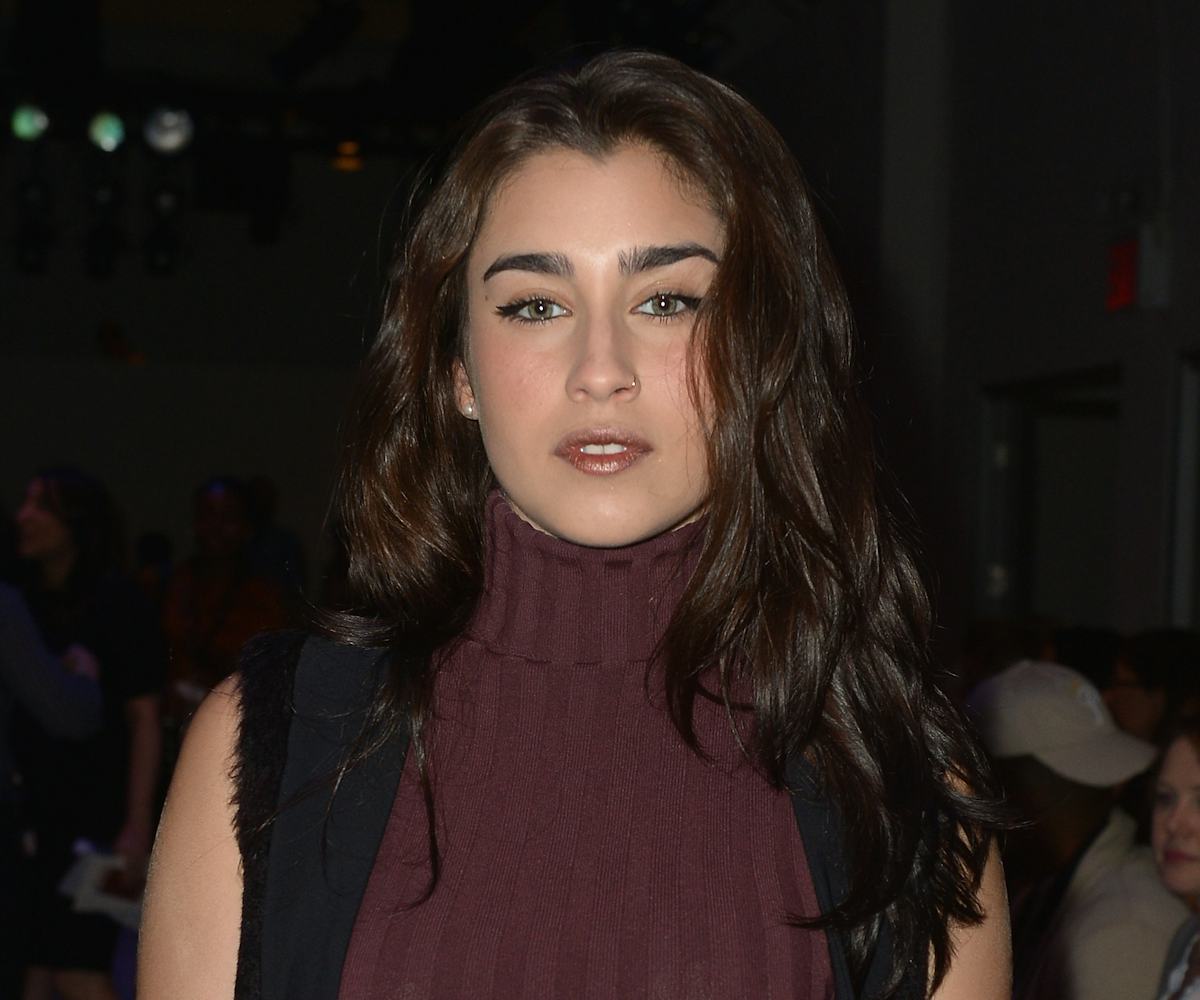 Photo courtesy of Gustavo Caballero / Getty images
Fifth Harmony's Lauren Jauregui Comes Out As Bisexual In A Powerful Letter To Donald Trump
"I am a bisexual Cuban-American woman and I am so proud of it"
Fifth Harmony's Lauren Jauregui wrote a powerful open letter aimed directly at Donald Trump and his supporters, in which she comes out as bisexual. Jauregui pulled no punches in criticizing those who voted for Trump, who she calls a "power-hungry business tycoon."
"Your words are worthless, because your actions have led to the single-handed destruction of all the progress we've made socially as a nation" the 20-year-old singer writes.
"I am a bisexual Cuban-American woman and I am so proud of it," Jauregui adds. "I am proud to be part of a community that only projects love and education and the support of one another."
Those who identify as LGBT have openly expressed their anxiety over a Trump presidency, thanks in large part to the looming presence of Vice President-elect Mike Pence, who has openly showed disdain for people in that community in the past. 
Jauregui ended her plea with a call to action to those whose views she does not share. "Look beyond yourselves, look at how petty the morals you uphold seem when you realize we are not the only ones," she says. "None of us belong here, but all of us deserve the right to feel safe and live our lives in peace."
Read Jauregui's letter in its entirety on Billboard, here.