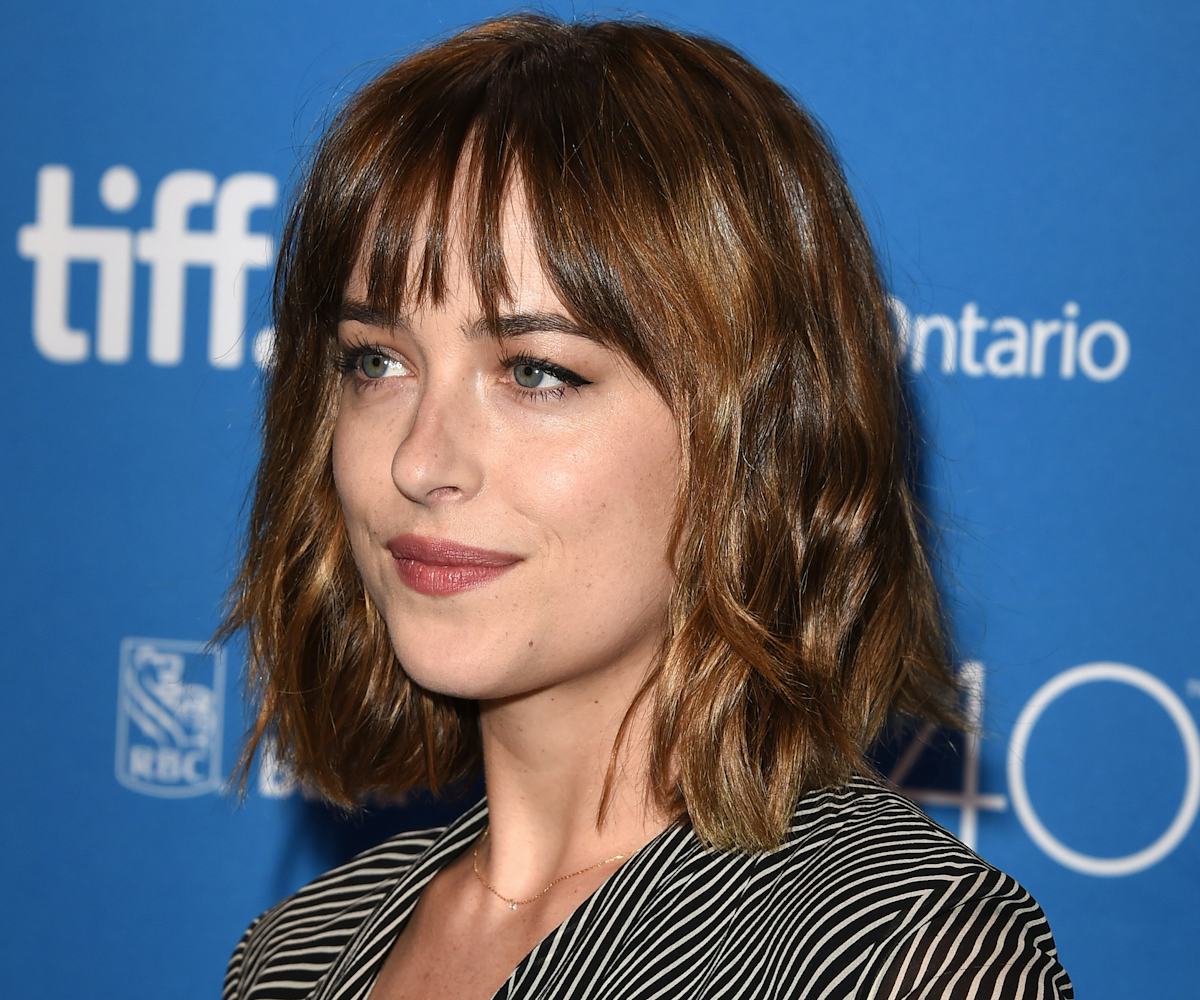 Image via Jason Merritt / Getty Images
'fifty shades' has hurt dakota johnson's love life
"I guess they're scared of me."
This past Valentine's Day, plenty of lovebirds headed to the movie theater to check out Fifty Shades of Grey. Couples cozied up together to watch one of the biggest erotic franchises ever on the most romantic day of the year—but for Dakota Johnson, the film affected her love life in a much different way. 
The actress admitted to ELLE that she's currently single, and has noticed that men treat her differently since the film. "They either love me or they're running for the hills. I guess they're running for the hills," she said. Even her taxi driver chimed in on his impression of the film, telling her that he liked it but "thought there could be more sex."
Whether men are intimidated by Johnson's control of her own sexuality (and bravery to take on such a bold role) or they're just shy, Johnson deserves someone who can handle her—prop whips and all.
(via ELLE)