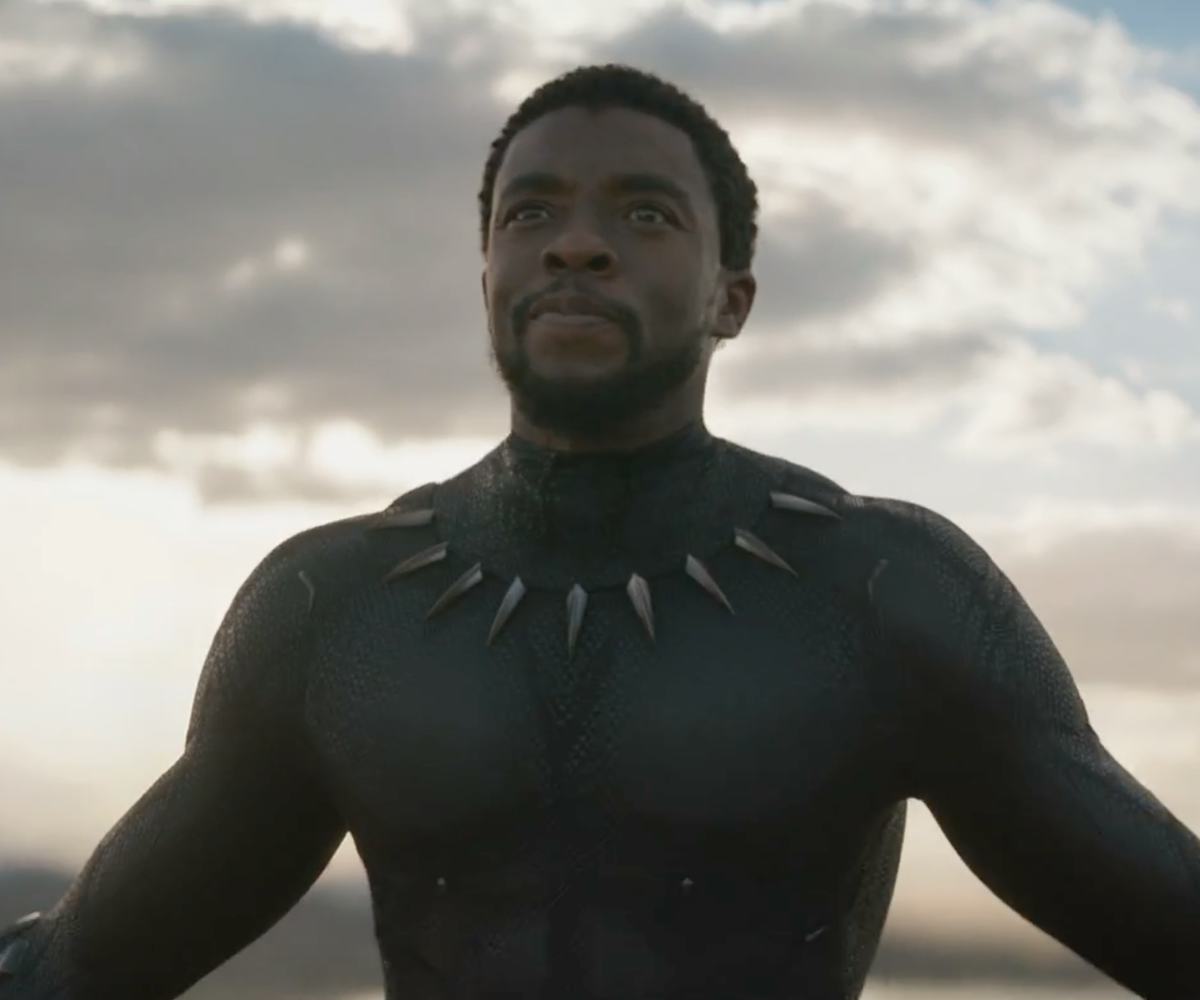 Screenshot from YouTube
The First 'Black Panther' Trailer Is Here And It's Dope As Hell
It's also making huge strides in a genre not exactly known for diversity
Many of us may have reached a superhero saturation point a while ago, but it's hard to pull away from the genre now that the films are finally getting some much-needed diversity. The cinema of caped crusaders has long been plagued with a lack of characters that aren't straight, white men but the times—they are a'changing. Yesterday, Marvel dropped the trailer for their upcoming (and much-anticipated) Black Panther film, another herald of shifting attitudes about blockbuster movies and the stars that headline them.
Directed by Ryan Coogler and starring Chadwick Boseman, Lupita Nyong'o, and Michael B. Jordan (and with appearances by Angela Bassett and Forest Whitaker), Black Panther is set to tell the tale of the eponymous superhero and the fictional African utopia of Wakanda. The movie will be the first in the Marvel cinematic universe to be directed by a black filmmaker.
While Black Panther is obviously worth celebrating for its star-studded cast, it's notable that the film also looks fresh as hell. The trailer gives us a few glimpses of some fast-paced action sequences, along with some ultra-stylish costuming and design. 
Check out the teaser, right here:
We're all still on a bit of a high from Wonder Woman, but some are already taking to Twitter to make astute observations about the optics of both films:
Well, fair enough.
Black Panther will debut in theaters on February 16, 2018.