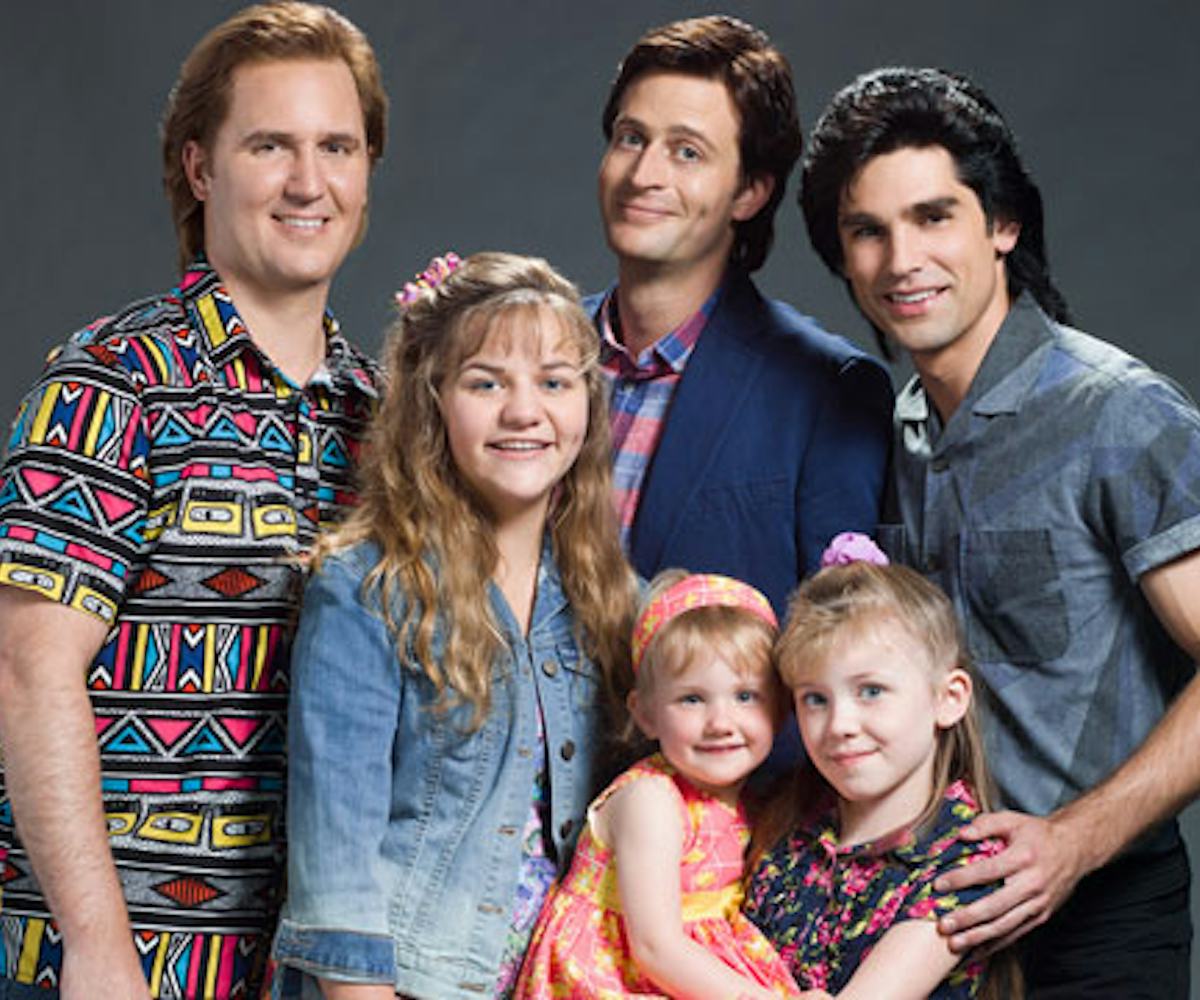 Photo via Entertainment Tonight
The First Clip Of Lifetime's 'Unauthorized Full House Story' Is Here
…and the cast looks alarmingly unfamiliar
The Lifetime network is known for producing television series and movies aimed toward exposing the "true stories" behind various celebrities' personal lives and careers. While some of these biopics are certainly entertaining, it seems as if the channel specifically goes out of their way to cast actors and actresses that look nothing like the originals.
We saw it with Brittany Murphy's character in The Brittany Murphy Story, and we're witnessing it again today.
The first clip from the Unauthorized Full House Story was just released, and it's safe to say that Lifetime has not strayed from its usual path. We should have seen it coming, but that doesn't make the casting choices for the movie any easier to accept.
We imagined that the film would give us a chance to reminisce about the good ol' days, but the harsh reality set in when we were greeted with new and unfamilar versions of Uncle Joey, Uncle Jesse, Danny, D.J., Stephanie, and even Michelle Tanner.
Watch the clip below and prepare to be, well, something. Here's to hoping that Netflix's Fuller House doesn't crush our childhood dreams like this.