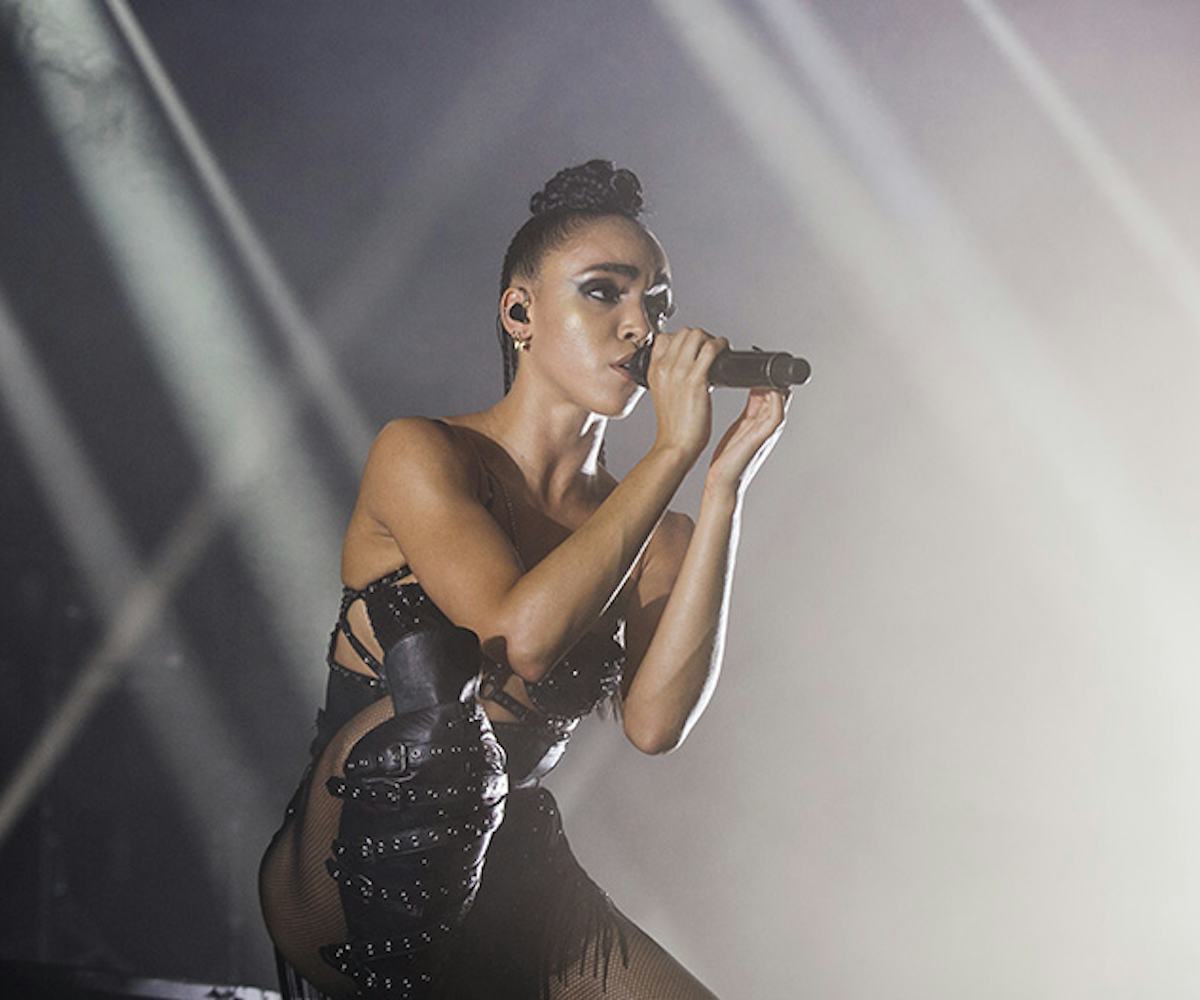 Photo by Maria Jose Govea/Red Bull Content Pool
fka twigs voguing is the best thing we've seen all day
FKA twigs has come a long way from performing at venues like New York City's Santos Party House and Webster Hall. Since she dropped LP1 last summer, Tahliah Barnett has skyrocketed from indie music blogs to Vogue and tabloids alike. (The former due in part to her engagement to Robert Pattinson.) The fame hasn't changed her, however. It's given her a literal and figurative stage on which to showcase her talents—with NYC's Brooklyn Hanger being the latest.
Officially called Congregata, twigs' three-night show, which is a part of the incredible Red Bull Music Academy offerings, has been dubbed the "Cirque du Soleil" of 2015. Videos of the performance highlight the show's carefully crafted concept. (Though, twigs announces that there is no concept other than to "convey [to you] how I was feeling at the time" LP1 was made.) It's clear she's in her element here. Congregata would seem to be her way of maintaining "how wonderful and sacred performance is," something she told The Times would be "disastrous" if ever lost.
Rather than performing her album and singles from two previous EPs, twigs truly immersed her audience in her world. Calling it a "show" feels like an understatement, for twigs' truly transcended what it means to tour a piece of recorded work. She's a trip to listen to on headphones, but watching her is the best part. See for yourself below.