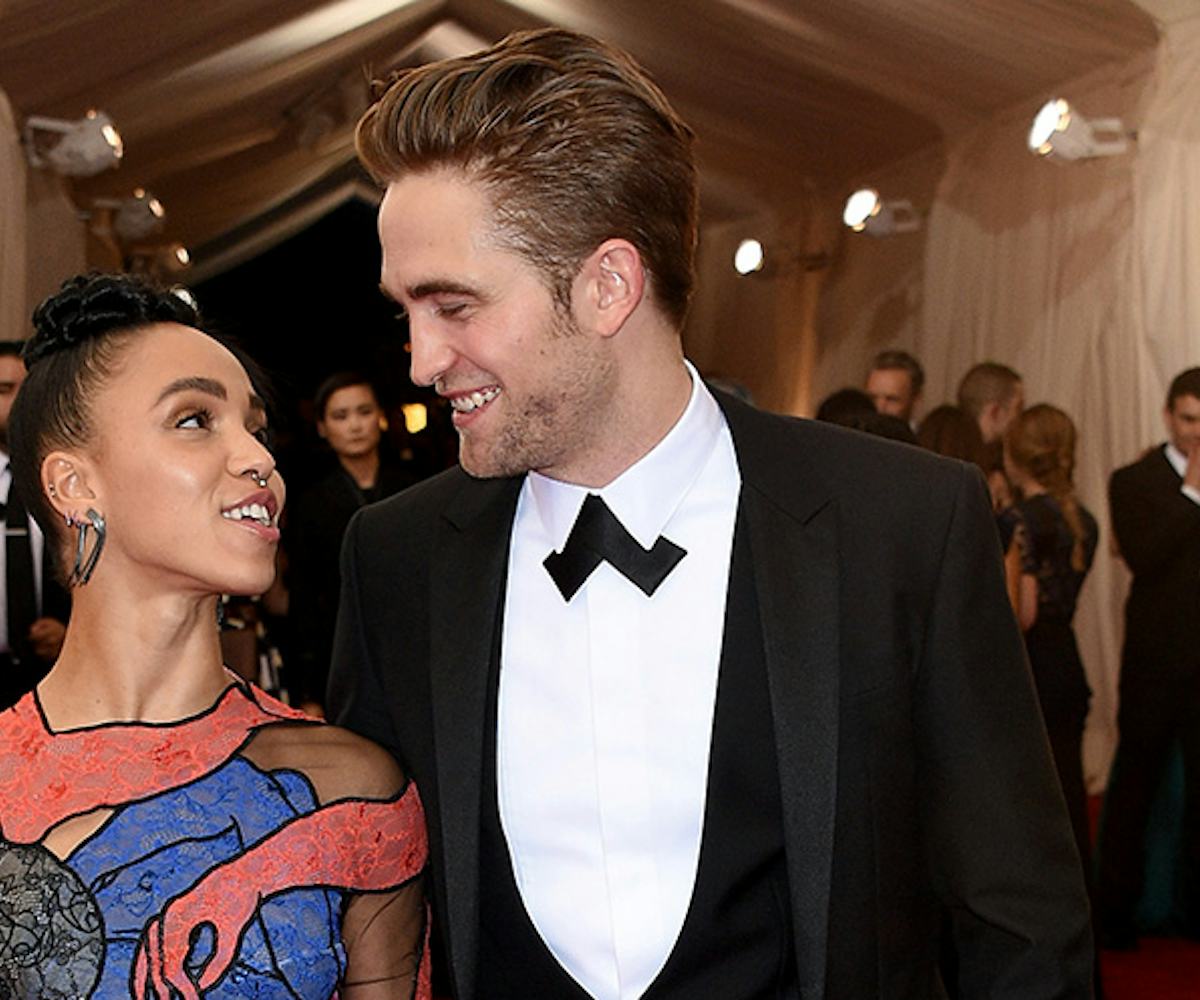 Photo by Larry Busacca / Getty Images
feast your eyes on fka twigs' engagement ring
Last month, T-Pain dropped the news that Robert Pattinson proposed to his girlfriend of several months, the light and creative force that is FKA twigs. And while the rapper took back his comment, attempting to play it off like some April Fools' joke he kissed through the phone, he wasn't convincing enough, and the secret was out. 
We first got a glimpse of the ring last week when twigs' stylist, Karen Clarkson, posted a photo of the artist nude in a bathtub. Given the size and resolution of an Instagram photo, it was a bit tricky to see the ring in full detail. However, the two made their first red carpet appearance at Monday night's Met Gala and photographers were able to capture the ring in all its detail—albeit next to the now-infamous penis detail on twigs' amazing Christopher Kane dress. The baroque diamond teardrop ring is nearly as unique as twigs herself (and Pattinson's Coachella dance).
Since their relationship began, the two have been incredibly supportive of each other. A short while after they started dating and had to deal with racist Twitter trolls, Pattinson started attending her concerts and introduced her to his family. The pair allegedly exchanged promise rings in March before taking the next step. At this rate, we can only hope the wedding will be next month.
Photo by Larry Busacca / Getty Images