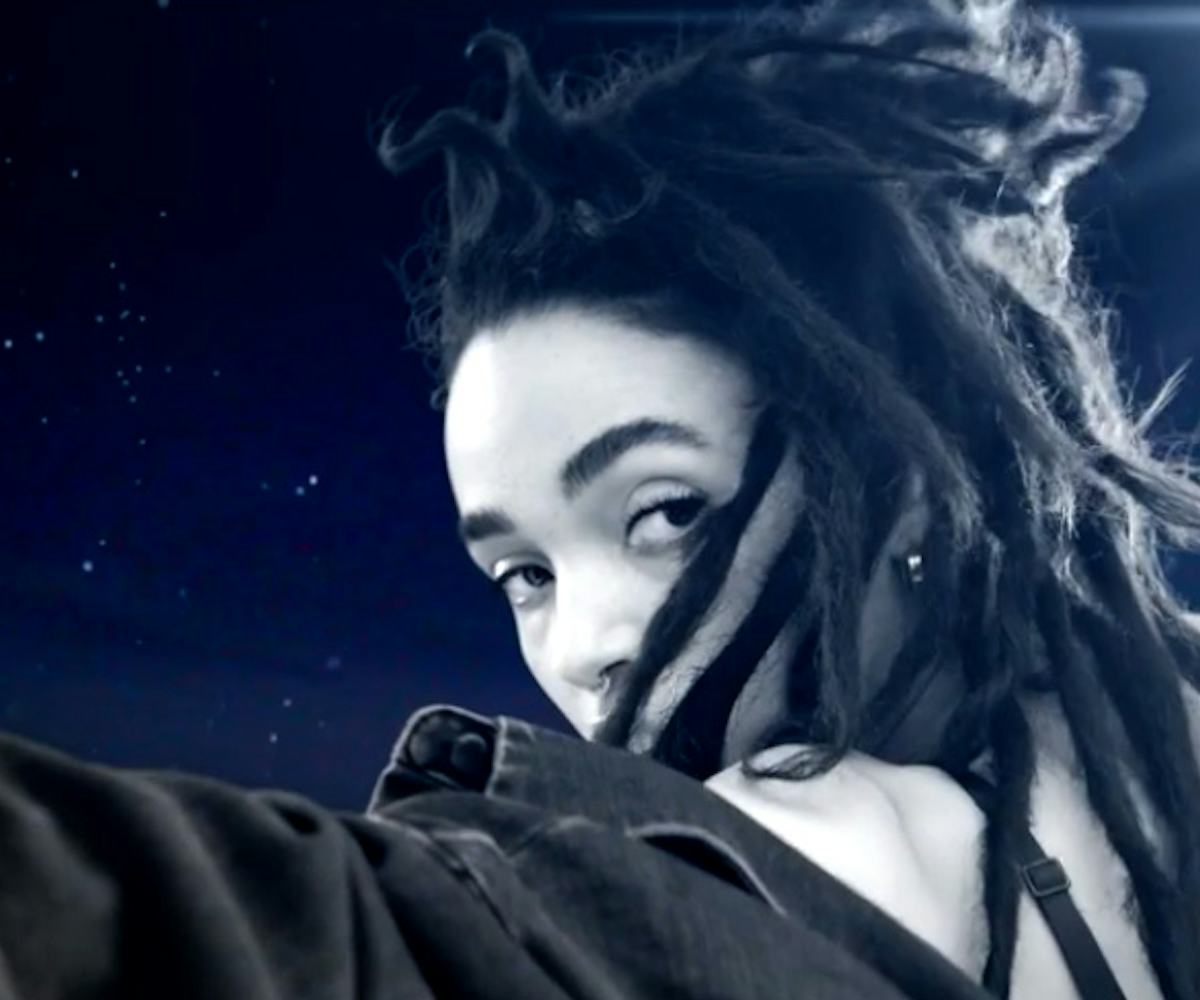 Photo via NOWNESS.
FKA twigs Released A New Video For "Good To Love"
Good things happen in threes, but in FKA twigs' case, they happen in twos. The boundary-breaking artist released a second video for "Good to Love," her newest single, this week. Where the first video found intimacy in twigs' bed, this one seeks it through a dance with a partner. 
Premiering on NOWNESS, the new "Good to Love" video is rich with longing, passion, and a palpable sensuality. This twigs-directed video features a longer version of the atmospheric track and some serious foreplay choreography. It's a relatively tamer sound compared to the audio-visual feast that was the M3LL155X EP. Since this was done with the help of Calvin Klein, there's also denim galore. You've never seen jacket magic like this before. Unless you're as extraordinary as twigs, it's best you don't try these moves at home. With that said, gaze at them all you want. This video, and its hypnotic elements, demand it.