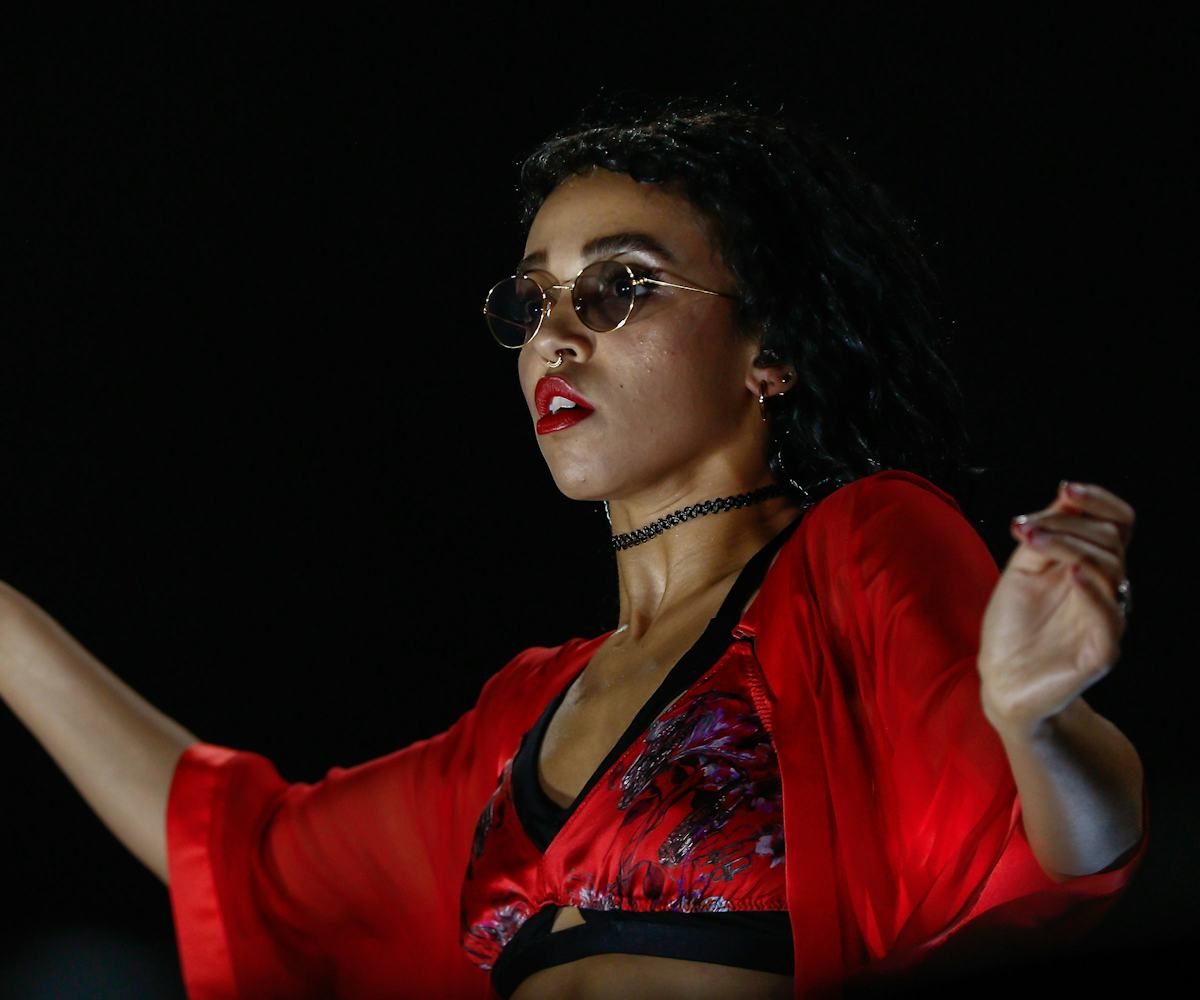 FKA Twigs Is Getting Into Bed With Nike
The singer teased the collab on Instagram
Walking angel FKA twigs is up to something. It's not new music (sadly!) nor is she coming to your local city to host another dance workshop (unfortunately!), but she is collaborating with Nike.
Random? We thought so, too. The singer isn't exactly the mainstream type, which is why we love her so much. But she did announce the news in the most FKA twigs way possible. That would be with a very short video on Instagram, surrounded by dancers, a girl with a violin, palm trees, and a huge white sculptural mountain. Once twigs comes into view (wearing the brand's sneakers), the video cuts to simple text that reads FKA twigs, with a Nike symbol placed in between.
There are some instrumental tunes and what sounds like the beginning to a very dope track playing in the background, but there's no way to know if it's a new tune or, just that, background music. Honestly, we've gone so long without new songs from twigs, we'll take what we can get when we can get it.
We've reached out to Nike and will update this post with more information once we hear back.