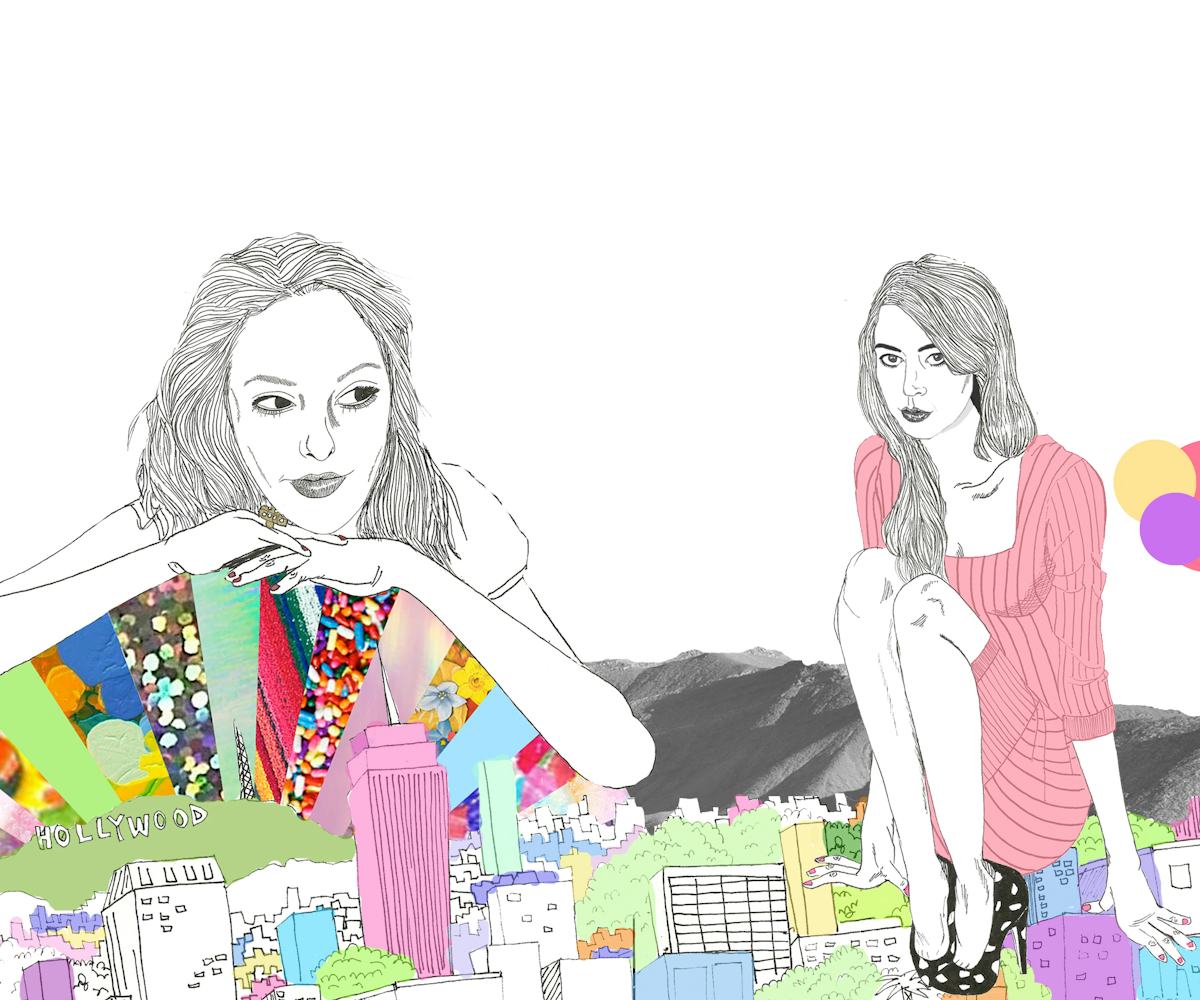 illustration by pamela loredo sustaita
flashback friday: aubrey plaza in l.a.
before she was our cover star…
When Aubrey Plaza first appeared in NYLON, she'd just been cast in Parks and Recreation, which ended up being a star-making turn for the actress. This time around, Cory Kennedy catches up with her pal—currently filming Ned Rifle in New York City, with Sundance hit Life After Beth, written and directed by her boyfriend Jeff Baena, out later this summer—to talk about how Tinseltown has been treating her. And, of course, some other totally unrelated stuff. 
Let's start off with what you are doing in this exact moment–please tell.
It's hard for me to answer this question without mentioning you and your question and how I am answering it at this exact moment. Also, I am listening to a band called You Won't and eating the tips of my braids. In bed.
What are a couple of things you've learned in the five years since your debut in NYLON's Young Hollywood issue?
Never believe what anyone says. Don't read reviews. Nothing means anything and everything means nothing. Real friends are important. Cars are stupid. Get it while it's hot. Keep your head down and don't take anything too seriously. And nothing matters. 
What would your spirit animal be and why? (Mine is a sloth—a lot of my friends call me Slory—so beat that.) 
I just bought a white jacket with a bunch of deer heads on it. I think deer are my spirit animals. And foxes. I have no friends. 
I have a feeling you like trampolines. Am I right?
Fine, yes.
What bands are you into at the moment?
The Spring Standards, Jukebox the Ghost, and You Won't. 
What's your pet peeve?
Twitter.
What's something you would never do?
Skydive. Upside-down roller coasters. Taco Bell. Grad school.
How about something you want to do?
Go to Japan. Own a horse. Do Broadway. 
*Originally published in our May 2014 issue