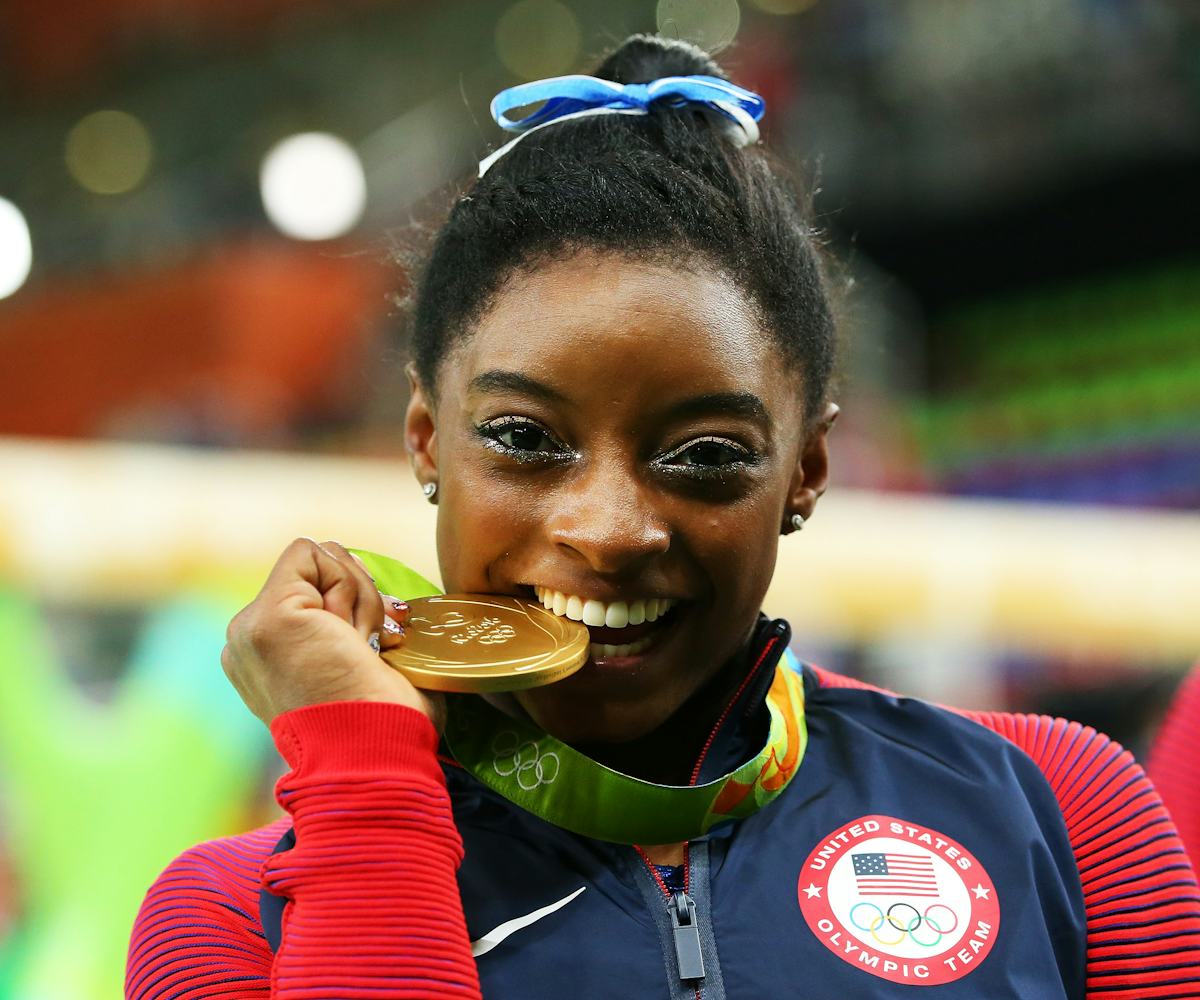 Photo by Alex Livesey/Getty images
Fox News Debated Makeup On Female Athletes At The Olympics And Totally Missed The Mark
On Friday, Fox News took a break from bashing Hillary Clinton to talk about the Olympics. They should probably stick to politics. After a historic day that saw gymnastics phenom Simone Biles win gold in the women's all-around competition, and Simone Manuel become the first African-American woman to win a gold for swimming, all Fox News wanted to talk about was how these women looked while doing it. 
Commentators Mark Simone and Bo Dietl were particularly focused on Team USA's makeup, or lack thereof. "The whole point of the Olympics, the whole reason for this training, for this work to get there, is product endorsements," Simone said. Dietl added: "Why should I have to look at some chick's zits?"
We can't imagine a more cynical, sexist take on an event that celebrates athletic prowess, empowerment, and the strength of the human spirit. But, just when we thought the segment couldn't get more nauseating, Dietl offered up this nugget: "I like to see a person who wins that gold medal go up there and look beautiful." Ugh.
While there's nothing wrong with women wearing makeup to compete (shot-putter Michelle Carter does it), it is absurd for a pair of uninformed men to reduce something like the Olympics down to the way an athlete looks. The segment was based on a USA Today piece that examined the question of athletes and makeup in a much more thoughtful way. You can read (and should read) that here.