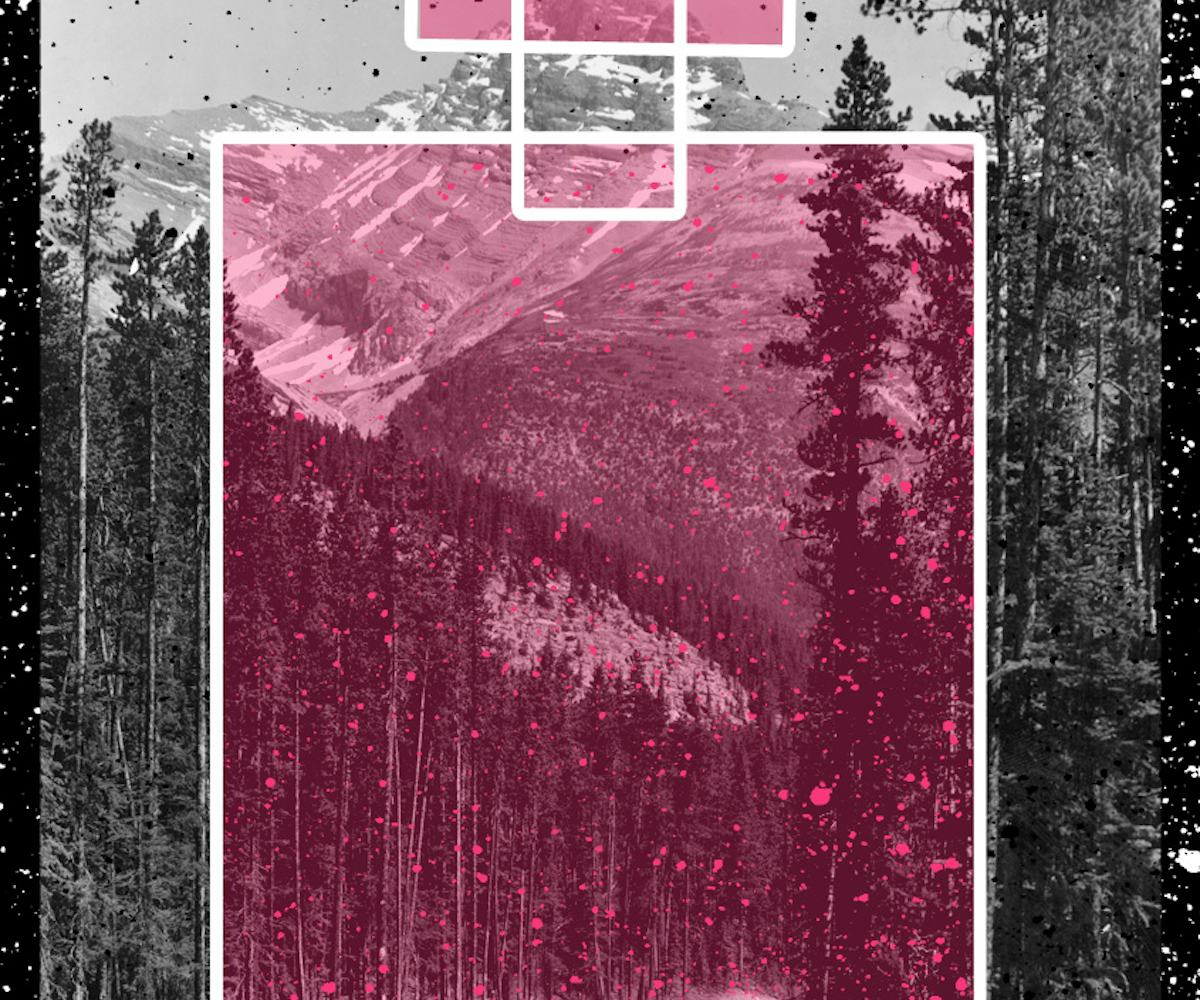 photo via getty images
10 fragrances perfect for tomboys
how to smell like a campfire, not a cupcake garden
Not crazy about spraying yourself with the scent of flowers or baked goods? If you're rocking an androgynous style, it can be tricky to navigate women's fragrance shelves, which are still dominated by floral, often cloyingly sweet scents. Of course, borrowing from the boys isn't always simple, either—one note of cedar too many, and you're treading in grandpa territory. But tomboys of the world need not despair. These days, both small-batch indie shops and high-end designers are thinking outside the gender binary, reaching for smoke, tobacco, wood, and more to create unisex scents that truly anyone can wear. If you happen to find the scent of vintage leather jackets and smoldering campfires more appealing than gardenias or lilac, read on.
L'aromatica Bourbon, $30 (5 mL). Elements: Cedarwood, balsamic woods, pipe tobacco, clove, bourbon vanilla, cognac. A mellow, oil-based perfume inspired by oak barrel-aged whiskey, with resins, cloves, and a touch of vanilla. Pair with houndstooth jacket and elbow patches for best results.
Tokyomilk Bulletproof No. 45, $36 (1.6 oz). Elements: smoked tea, coconut milk, cedar, ebony woods. The slow burn of smoked tea (or lapsang souchang) is this fragrance's most memorable calling card, but a touch of sweetness from notes of coconut milk prevents it from veering into barbeque territory.
OLO Fragrance: Erastus, $45 (9 mL). Elements: tobacco, whiskey, wood. This heady oil is hand-blended in small batches out of Portland, Oregon. OLO describes it best: "Imagine old man Erastus taking a walk through the Coastal Range. He gets to a cliff overlooking the ocean, takes out the small cedar box holding his tobacco and rolls up a smoke."
Fulton & Roark Ltd. Reserve #1, $52 (0.2 oz). Elements: Madagascan geranium, oak moss. Yes, this is a cologne for men. But the balance of bold Madagascan geranium (which is about as masculine as a flower can get) with earthy, woodsy oakmoss makes this limited-run solid cologn a unisex winner in our book. Besides, there's nothing wrong with a little menswear from time to time. Bonus points for the shatter-proof, travel-friendly (read: TSA-friendly) metal containers.
CB I Hate Perfume: Wild Hunt, $65 (30 mL). Elements: Wet leaves, wood, pine, dirt. Anyone on the hunt for a bold, unusual fragrance would be hard-pressed to pick just one from this perfumier, whose creations also include homages to burnt maple leaves and old leather-bound books. But we can't pass up Wild Hunt, which creator Christopher Brosius describes as "the scent of an ancient forest in the heat of a summer afternoon." One spritz yields an intoxicating blend of wet soil, moss, evergreen trees and damp wood. Katniss would be pleased.
Maison Martin Margiela REPLICA: Jazz Club, $125 (3.4 oz). Elements: rum, tobacco, sage. Maison Martin Margiela's REPLICA collection was designed to capture a specific place and moment in time—and while their women's fragrances like "Lazy Sunday Morning" and "Beach Walk" are perfectly lovely, we're ready to steal "Jazz Club" from the boys. The cologne recalls "heady cocktails and cigars," while happily remaining free of hangovers and aloof mixologists.
Comme des Garçons Wonderwood, $131 (3.4 oz). Elements: Woods, woods, and more woods (plus nutmeg, pepper, and bergamot). Remember swooning over Tom Hanks' ode to "bouquets of sharpened pencils" in "You've Got Mail?" If the scent of a freshly shaved Ticonderoga gets your olfactory receptors going, head for the men's cologne section and make a beeline for Comme des Garçons' Wonderwood. It's equal parts antique cedar trunks, fresh piles of woodchips, log cabin, and burnt incense, all rolled up in one sleek, handsome bottle.
Byredo Oud Immortal, $145 (50 mL). Elements: Oud (agarwood), lemoncello. Oud, a type of resin-saturated wood found throughout Asia, has a smoky, dark, highly potent scent. With Oud Immortal, Stockholm-based fragrance house Byredo has captured and tamed it, with notes of limoncello that add a little sweetness to the smokeshow.
Nasomatto Black Afgano, $185 (1 ounce). Elements: Hashish, coffee. "Hash oil" may not be the first thing that comes to mind when thinking about high-end fragrances—but with Black Afgano, Nasomatto has firmly changed our minds about that. The Amsterdam-based perfumiers describe it as "the result of a quest to arouse the effects of temporary bliss," using none other than hash and black coffee. Sounds about right.
Tom Ford Tuscan Leather, $215 (1.7 ounce). Elements: Leather, suede, amber wood. Arguably the holy grail of leather-based fragrances, this Tom Ford Private Blend has notes of saffron, thyme, and jasmine… but mostly? It's leather. It smells like vintage motorcycle jackets and dusty saddles. Like suede shoes, tanned hides, and probably Robert Redford, circa 1969. It smells like leather—lots of it. Vegans, beware.