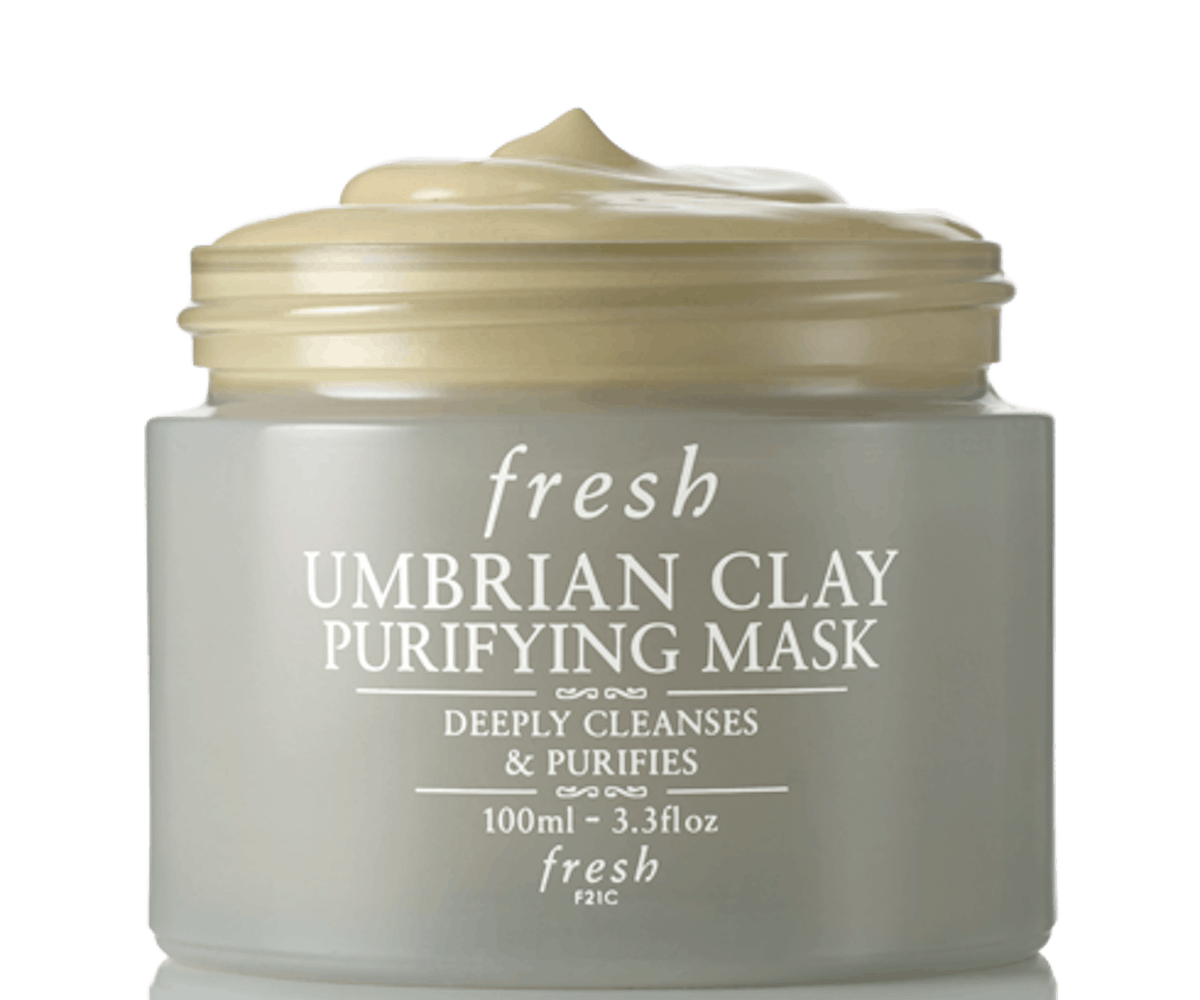 Photo courtesy of Fresh
Your Face Needs This Umbrian Clay Purifying Mask
Fresh gets it right every time
My face is no stranger to Fresh. In the five months since I started trying the brand's array of skin-care products, I have become so loyal that I am ride-or-die.
Of all the items on display at Fresh, my ultimate must-haves are the face masks. One of the newest additions is the Umbrian Clay Purifying Mask, which serves as a multi-tasking treatment that deeply cleanses (and purifies) the skin. Fresh Co-founder Lev Glazman refers to the main title ingredient as a "miracle," so you already know that it's going to work wonders before twisting off that container cap.
When the moment came to try the Umbrian Clay Purifying Mask, a few hard-to-ignore blemishes had clustered together and made a home on the side of my face. I have a terrible habit of picking (and popping) bumps on my skin no matter the size, which causes them to burst and scar in the process. After applying the mask, waiting the requisite 20 minutes, and removing the mask from my face with a sponge, I barely noticed the former gigantic cysts. The mask immediately minimized the appearance of my pores, and I felt like there was virtually nothing on my face. There is a soothing sensation post-application that can be attributed to the chamomile and lavender in the formula. 
My biggest concern with face masks is the potential for irritation, which is usually a combination of dryness and peeling since my skin is oily. Instead, this mask makes the skin's texture softer and smoother. Fresh claims that the multitude of minerals contained within the Umbrian clay help to balance, purify, and clarify the complexion, and I believe this to be true.
While I personally prefer the Black Tea mask for my entire face, I plan on using the Umbrian Clay for instant spot treatments.