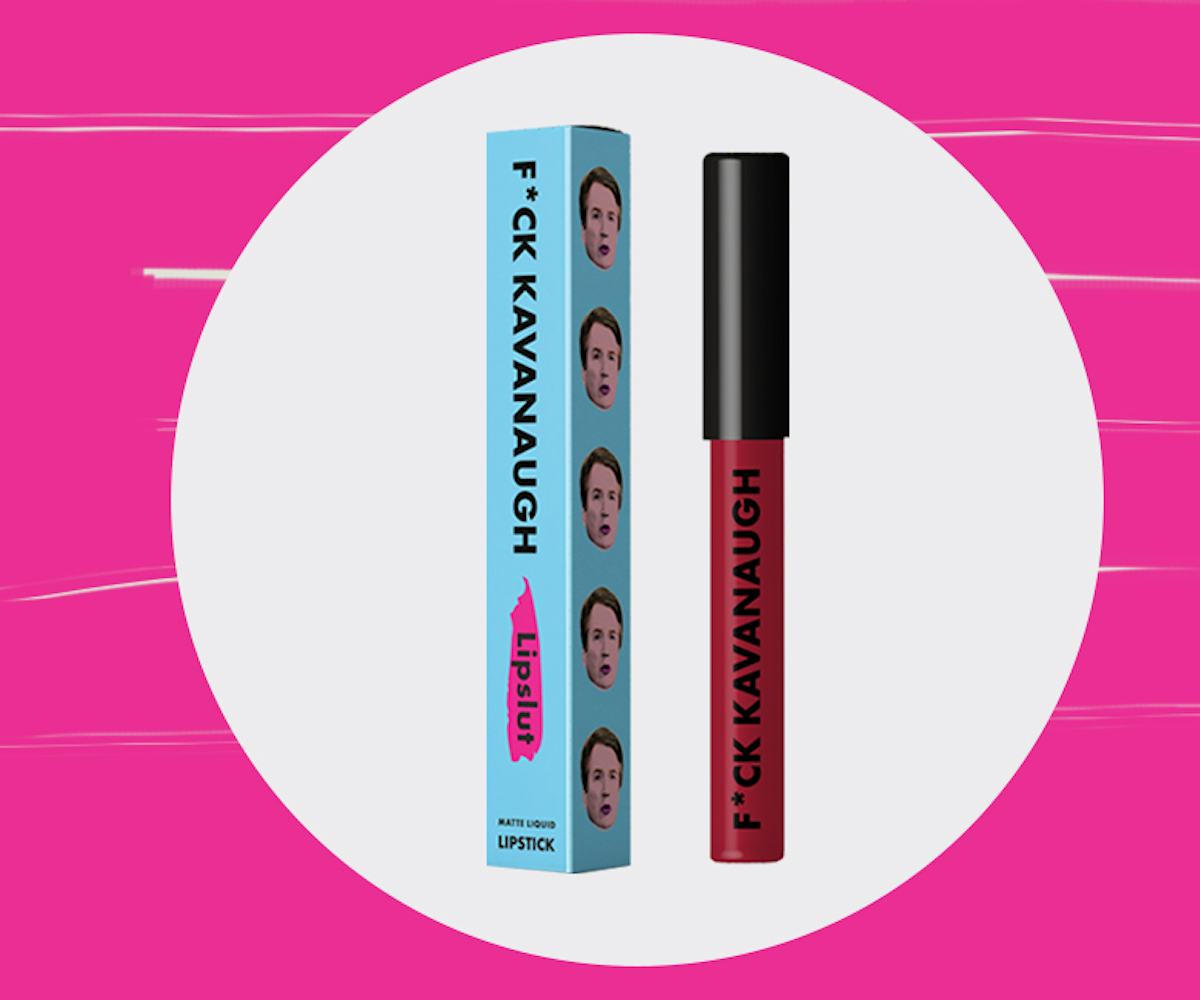 Photo Courtesy of Lipslut.
Support Sexual Assault Survivors By Purchasing This F*ck Kavanaugh Lipstick
"100% towards charity, 100% against assault"
Political beauty brand Lipslut is sticking it to the man yet again. This time, the company is introducing a new liquid lipstick aptly named F*ck Kavanaugh.
"After seeing Kavanaugh's hotheadedness at the hearing, we thought a 'calm, cool, and collected' shade would be fitting," founder Katie Sones told Refinery29. "Imagine a cool-toned maroon." The product is currently available for pre-order until Sunday and retails for $19.95. In response to the allegations brought up against Supreme Court nominee Brett Kavanaugh, all of the earnings go toward helping anti-sexual assault organization of the purchaser's choosing. "These organizations are to be chosen by the people, as with every lipstick purchased comes an opportunity to vote," the product description explains. Refinery29 mentions that some will include RAINN, NO MORE, National Alliance to End Sexual Violence, and End the Backlog. Sones says watching women's voices be "ignored, doubted, and flat-out denied," during the infuriating and heartbreaking Kavanaugh hearing is what prompted her to take action. "If the highest levels of government won't listen to us, who will?" she says. "To me, this entire mess serves as a microcosm for how thousands of women's experiences and traumas are treated everyday—we had to act."
Lipslut is the same company that made a F*ck Trump lipstick last year, to raise money for Charlottesville victims, and a F*ck Hollywood one, also in support of sexual assault victims. You can purchase the F*ck Kavanaugh product (or all three!) over on Lipslut's website.