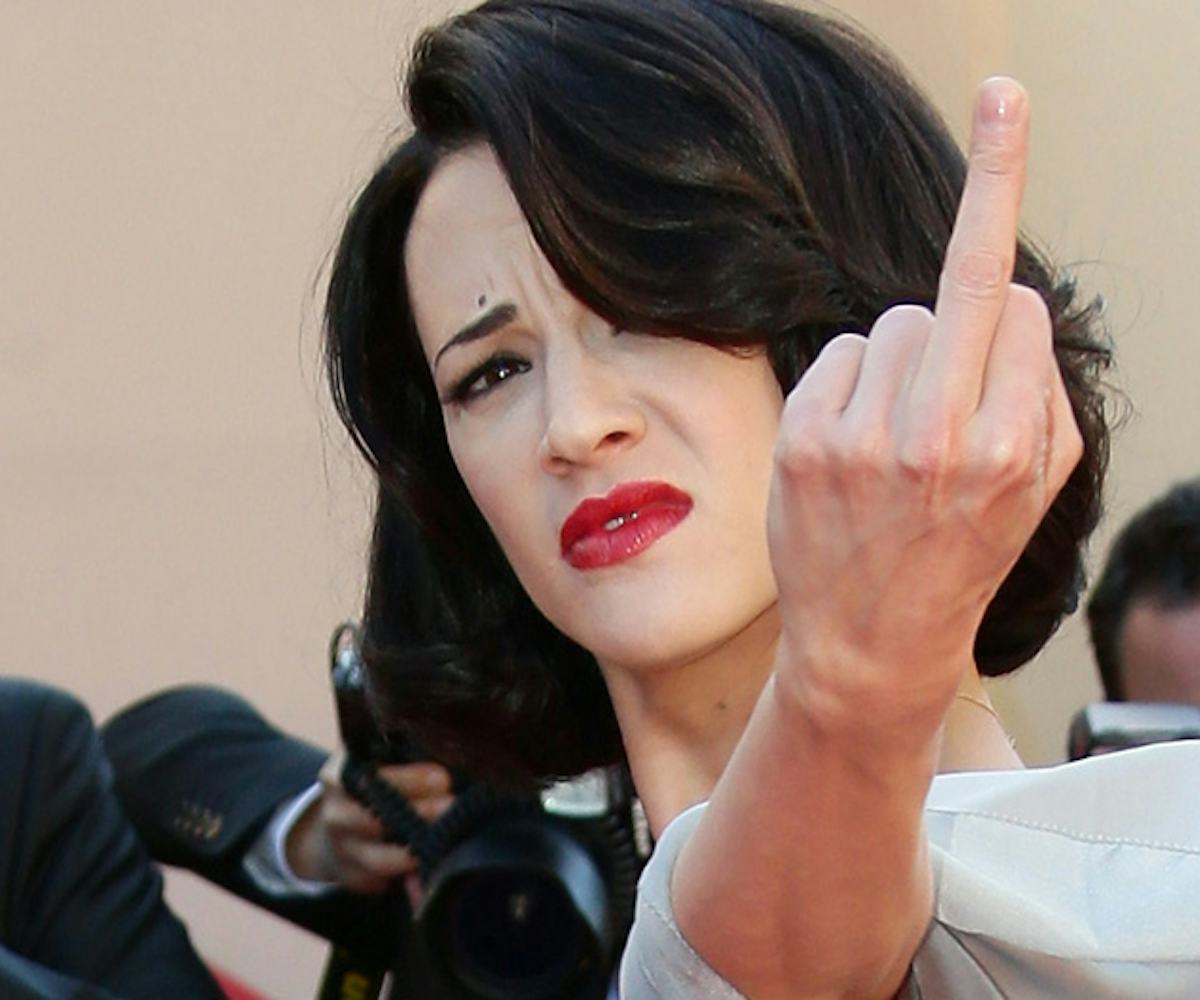 Photo: Vittorio Zunino Celotto/Getty Images.
12 Photos Of Celebrities Saying "F*ck Yeah"
When asked what one's favorite curse word is, most celebrities, according to Inside The Actor's Studio, say it's the F-word. (Julia Louis-Dreyfus says it's "divine.") For whatever reason, it's one of the most versatile words out there. It packs that much more of a punch when paired with an adverb, too. But sometimes one doesn't even need to utter the phrase "Fuck yeah" for one to know they're feeling a "fuck yeah" kinda way. Some just throw their hands up and you know. Look at that photo of Nicole Kidman below, for instance. Pictures speak a thousand words and that one is yelling "Fuck yeah" one-thousand times. (Have you ever seen a celebrity look more free?)
Ahead, 11 more photos of celebrities loving their egos and not giving a you-know-what, because sometimes we need that kind of inspiration in our lives. 
http://spookyrollerdisco.tumblr.com/post/24479037378/nicole-kidman-leaving-her-lawyers-office-after
"Fuck yeaaah!" Halle Berry.
"Fuck yeah; no," Jennifer Lawrence.
"Fuck yeah, boy," Rosario Dawson.
"Eff yeah," Anne Hathaway.
"Booyaaaaah" Zoe Saldana.
"[battle cry noises]," Angelina Jolie Pitt.
"Eheheh fuck yeah," Norman Reedus.
[Raises arm in "fuck yeah" manner, but says nothing becase this arm raise just earned Meryl Streep another Academy Award nomination.]
"Hey, hey, heeeey," Jennifer Lawrence.
"Cannes this," Asia Argento thinks to herself.
"Fuck yeah! It me," Paris Hilton.