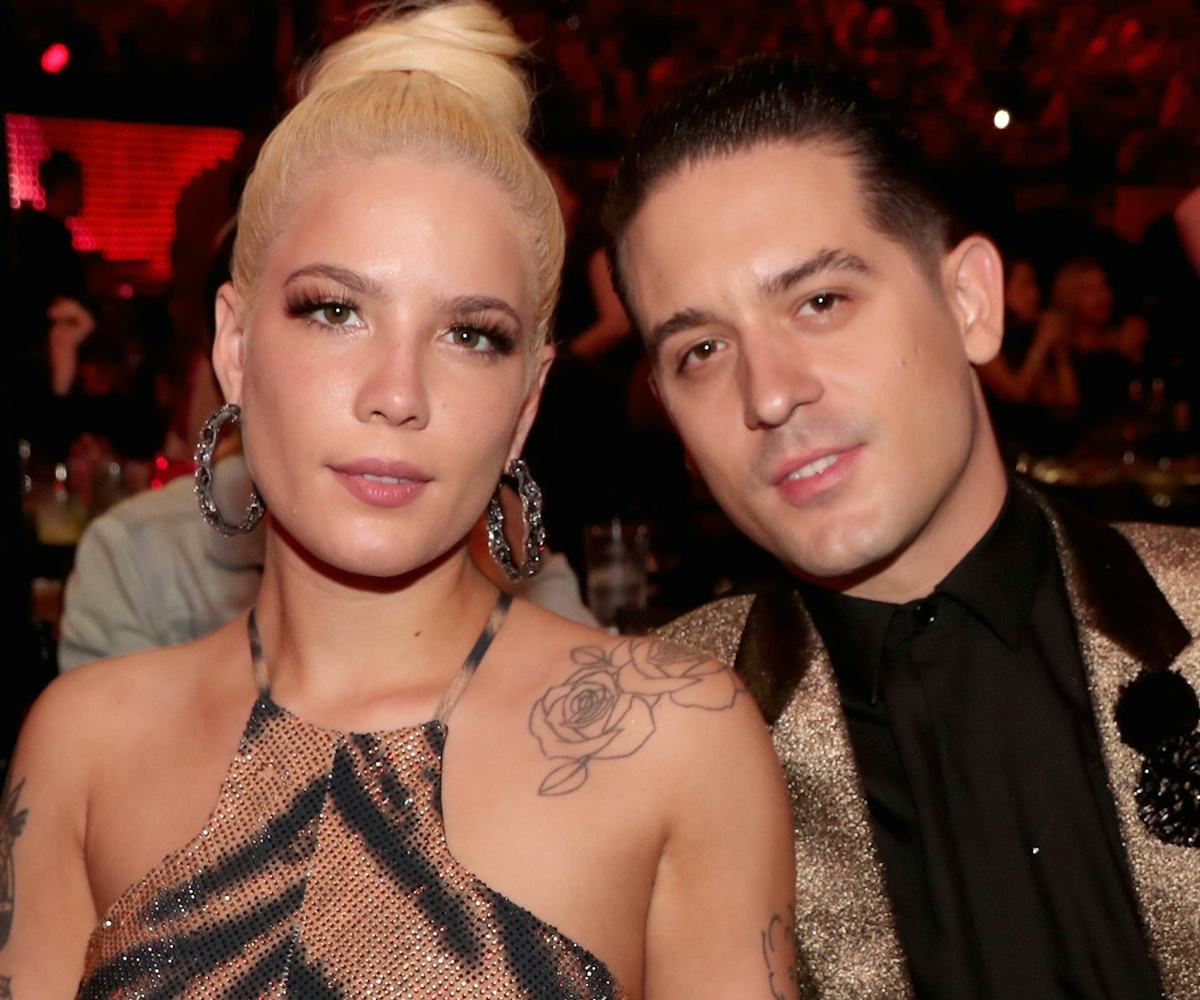 Photo by Christopher Polk/Getty Images for iHeartMedia.
Internet Supersleuths Think G-Eazy Cheated On Halsey
…And that's why they split
By now it should come as no surprise that once the Internet's interest is piqued, you better believe they'll dig up some dirt. The latest example? A viral Twitter theory that G-Eazy and Halsey's split was caused by his infidelity.
On Tuesday, Halsey confirmed their split via her Instagram stories, according to People. 
"I normally keep this kind of thing private but provided our public nature I feel the need to inform my fans. G-Eazy and I are taking some time apart," she wrote. "I'm eager to continue the upcoming passage of time dedicating myself to my art and my career, and the duration of my tour. I wish him the best. Thanks for respecting our privacy at this time."
However, it wasn't long before Halsey began posting a couple cryptic tweets, which led some to speculate that their split could have been spurred by G-Eazy cheating on her. As EliteDaily first reported, after her initial announcement of their split, Halsey posted the scissors emoji in a now-deleted tweet—a move that fans believed to be a reference to the duo's song "Him & I," in which G-Eazy raps, "Ever catch me cheating, she would try to cut my..." 
Halsey then followed up with a tweet that simply said "pumpkin eater," which many thought to be a nod toward an old nursery rhyme called "Peter Peter Pumpkin Eater" that references infidelity.
Not only that, but as PopCrave notes, in addition to Halsey deleting all photos of G-Eazy from her Instagram, she's also allegedly liked (and then unliked) a fan tweet positing that G-Eazy "got caught cheating." Again, never mess with the Internet, because they definitely keep tabs.