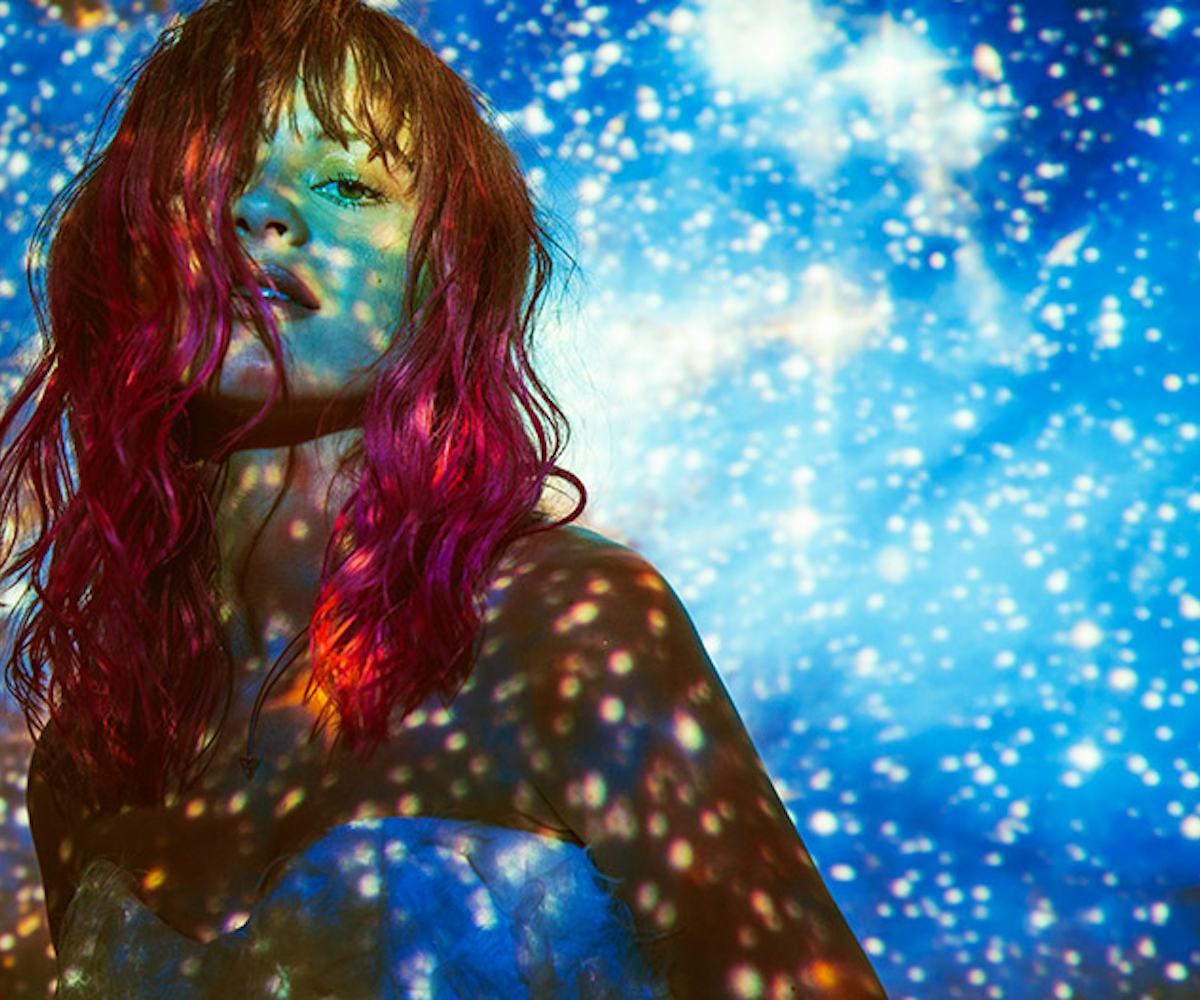 Photo by Louie Banks
Gabrielle Aplin Premieres A Glittery New Sound On "Miss You"
Life as a teenager is all about self-discovery and youthful experimentation. Once you graduate into your 20s and adulthood, though, life is suddenly about searching for that freedom you once felt as a teen. It's rediscovery masked as mature self-discovery. Music and song are one of the ways we go about that. (After all, you never grow away from your teenage taste in music.) British singer-songwriter Gabrielle Aplin knows this to be true and is ready to release that longing into the world with "Miss You" being our first taste.
Upon first listen, "Miss You" sounds like a departure from Aplin's previous guitar-heavy album, Light Up The Dark. Here, producer Mike Spencer (Snakehips, Ellie Goulding) layers bouncing tropic-inspired chords over a blissful bassline. It's a bright and glittery sound that's brimming with joy; it's Aplin's keen storytelling skills that keep this sound grounded in her world. "'Miss You,'" Aplin tells us, "is about rediscovering your former self and precious dreams, desires, and goals that may have got lost along with real life." Indeed, the track reads like a letter to Aplin herself where she's confronting her past, reconnecting and reconciling. There's hope in the song and there is assurance. The Miss You EP, Aplin says, "[represents] a dream-like state and surreal reality." 
If only there was a way to live in this world forever.