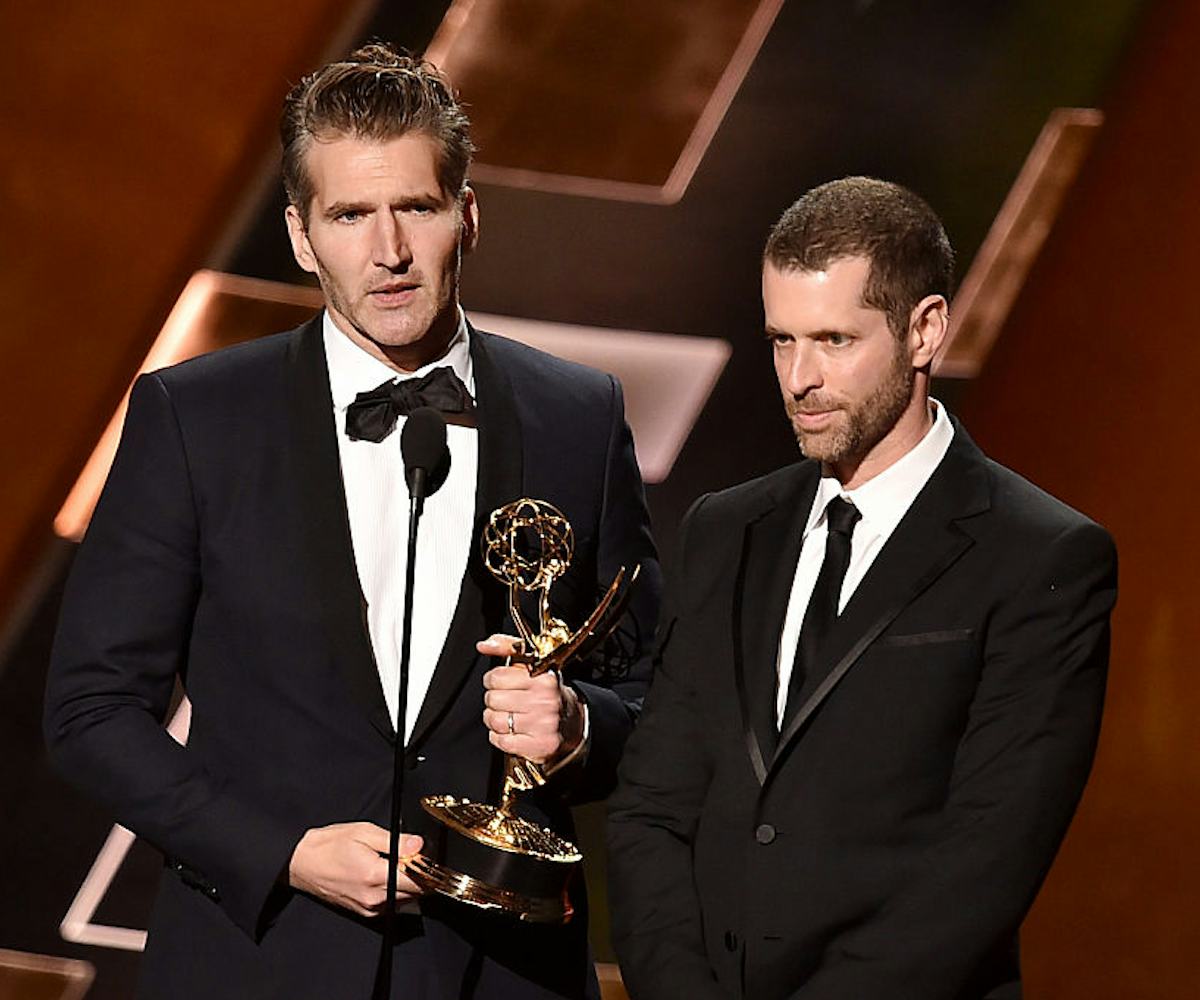 Photo by Kevin Winter / Getty Images
'Game Of Thrones' Creators Are Already Working On A New Show
About a fictional Third American Civil War
Game of Thrones fans might be sad that the show is ending after Season 8, but fortunately, the creators of the series aren't done yet. David Benioff and D. B. Weiss are already signed on to write and produce another show for HBO, Confederate.
According to Variety, the new series will take place in an alternate timeline and chronicle the events leading up to the Third American Civil War. In the world Benioff and Weiss create, the Southern states have successfully seceded from the Union. Slavery has remained legal and evolved into a modern institution. It's essentially Jeff Sessions' wet dream.
Story lines will center on all different characters on both sides of the Mason-Dixon Demilitarized Zone, including freedom fighters, slave hunters, politicians, abolitionists, journalists, and the executives of a slave-holding conglomerate. The show will begin production after the final season of Game of Thrones and will have nothing to do with Game of Thrones and its many potential spin-offs. 
"We have discussed Confederate for years, originally as a concept for a feature film," Benioff and Weiss said in a statement. "But our experience on Thrones has convinced us that no one provides a bigger, better storytelling canvas than HBO. There won't be dragons or White Walkers in this series, but we are creating a world."
While the duo will be busy working on Confederate, they'll also be executive producers on the four possible Thrones spin-offs.