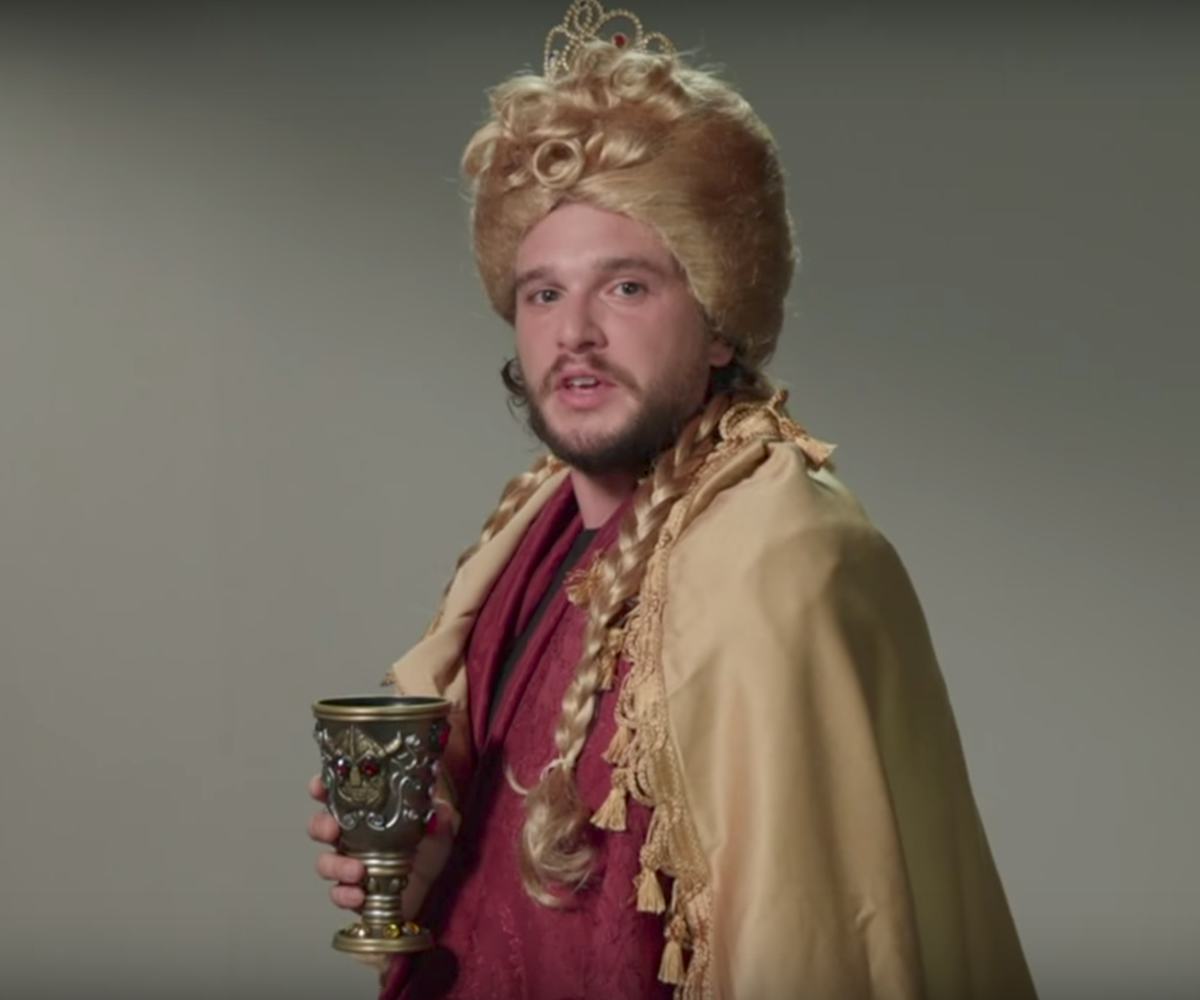 Image via YouTube/Jimmy Kimmel Live
Kit Harington Auditions For Every Other Part On "Game Of Thrones"
Kit Harington does a great job at embodying the fur-wearing King Jon Snow on Game of Thrones, but could he pull off any of the other roles? Turns out, no.
To celebrate the return of Game of Thrones season seven on Sunday night, Harington went on Jimmy Kimmel Live! and attempted to portray the many other cast members on the show. First was Cersei Lannister. "If you excuse me, I need to have sex with my brother," he says in a Dolly Parton-esque wig with long braids. Then he gave Arya Stark a shot. Walking in on his knees, wearing a shoulder-length brunette wig, Harington says, "I'm a wittle girl who acts like a wittle boy and I'm a killer with my wittle sword." 
He also tries out for Ygritte, Hodor, Daenerys Targaryen, and even a White Walker, before throwing in a Harry Potter audition at the end. Of course, the audition wouldn't be complete without a little nudity, so Harington has a pair of prosthetic boobs at the ready. After watching it, we definitely think he should just stick to Snow. 
Judge for yourself and watch the full clip below.