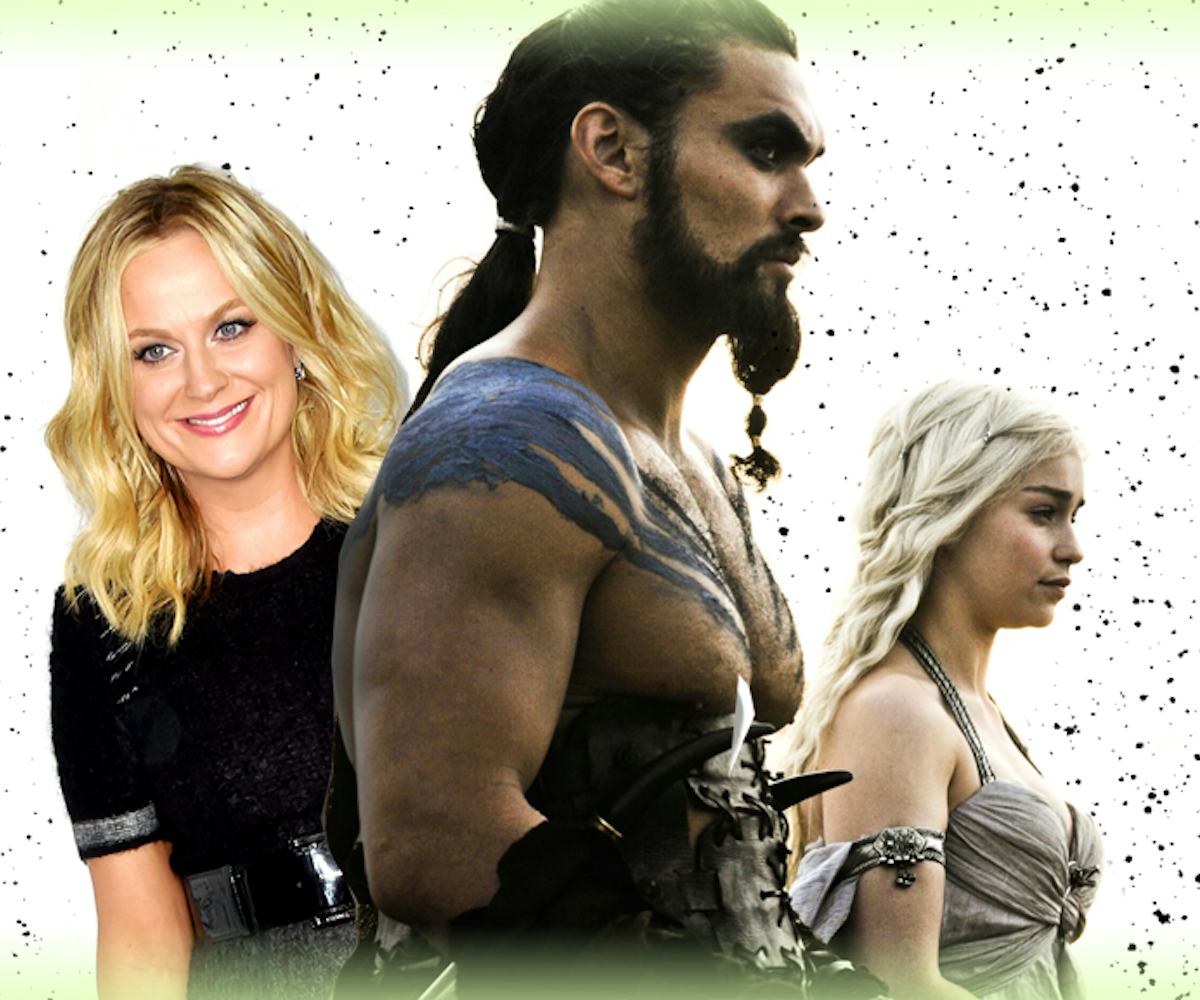 photos via hbo and getty images
amy poehler is the biggest 'game of thrones' fan
bigger than george r.r. martin?
Chances are, if you got past the first episode of HBO's Game Of Thrones, or read any small segment of George R.R. Martin's original series, you are completely, irrevocably obsessed with the Lanister-Stark-Baratheon-Targaryen saga. So we're not all too surprised that Amy Poehler and Seth Meyers are fans of the dragon-filled, violence-packed, dysfunctional family drama, too. But we never thought the two comedians would be audacious enough to challenge Martin to a Game Of Thrones pop quiz. But we are so, so glad they did.
Watch below as Poehler and Meyers manage to recite some pretty serious lines, like "The night is dark and full of terrors" and "Annanevaknahnahnonreckmezala," and make George R.R. Martin—the man who packs 50-minutes of nudity into an hour-long show—blush.