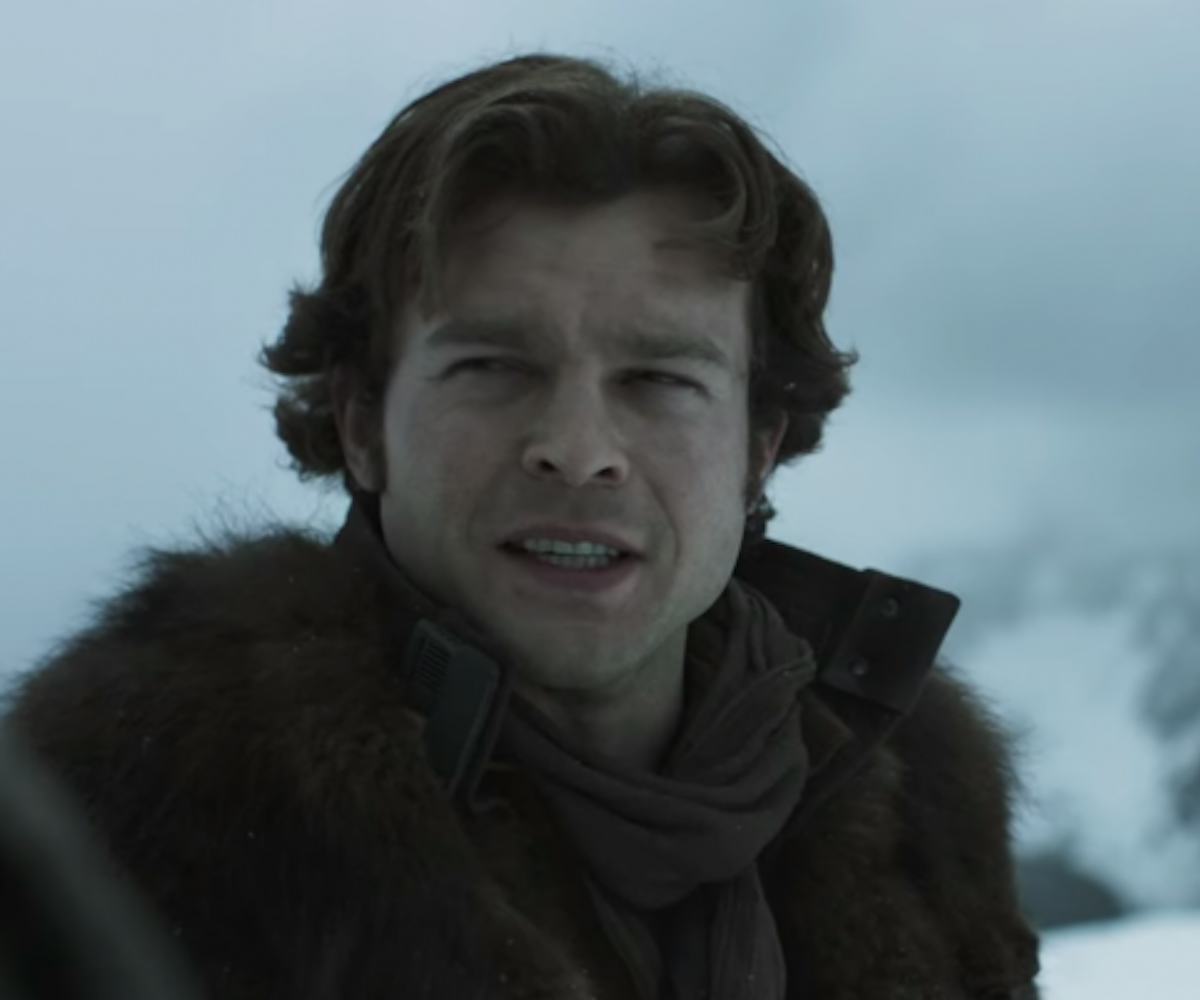 screenshot via youtube
People Are Not Happy About 'Game of Thrones'-Helmed 'Star Wars' Series
The internet is calling "bullshit"
Seeing as how the final film in the latest Star Wars trilogy is nigh, Disney and Lucasfilm are continuing to announce new trilogies that will stand alone from the classic Skywalker saga in that iconic galaxy far, far away. The latest? A new series helmed by none other than Game of Thrones showrunners David Benioff and D.B. Weiss. 
In a statement from Lucasfilm president Kathleen Kennedy, she praised the duo's storytelling abilities and asserted that "their command of complex characters, depth of story and richness of mythology will break new ground and boldly push Star Wars in ways I find incredibly exciting." However, many commenters aren't really seeing it this way for a variety of reasons. 
It's no secret that Hollywood has a representation problem both in front of and behind the camera. Sci-fi is a particularly straight white male-dominated space, so to many seeing yet another bunch of white men running this project—especially during a time in which issues surrounding gender equity and racial diversity are in the spotlight—doesn't seem right. 
Others were also disappointed in view of the great efforts made to make the more recent Star Wars films "inclusive," despite much division within the fandom. To many, this felt like a huge missed opportunity to put a person of color and/or a woman in a real position of storytelling power.
Beyond that, Benioff and Weiss have faced criticism for Game of Thrones. Critiques centered around the show's tokenization of POC characters and sometimes gratuitous rape scenes have plagued the series for years now. So wouldn't it make sense, in this brave new Star Wars universe, to make an extremely well-publicized push toward inclusivity, to choose someone other than a white guy (or two white guys) to push this legacy forward? It sure would.
Also, remember the Confederate, the duo's upcoming show which takes place in an alternate timeline where slavery is a modern-day institution? Yeah, there's also that.