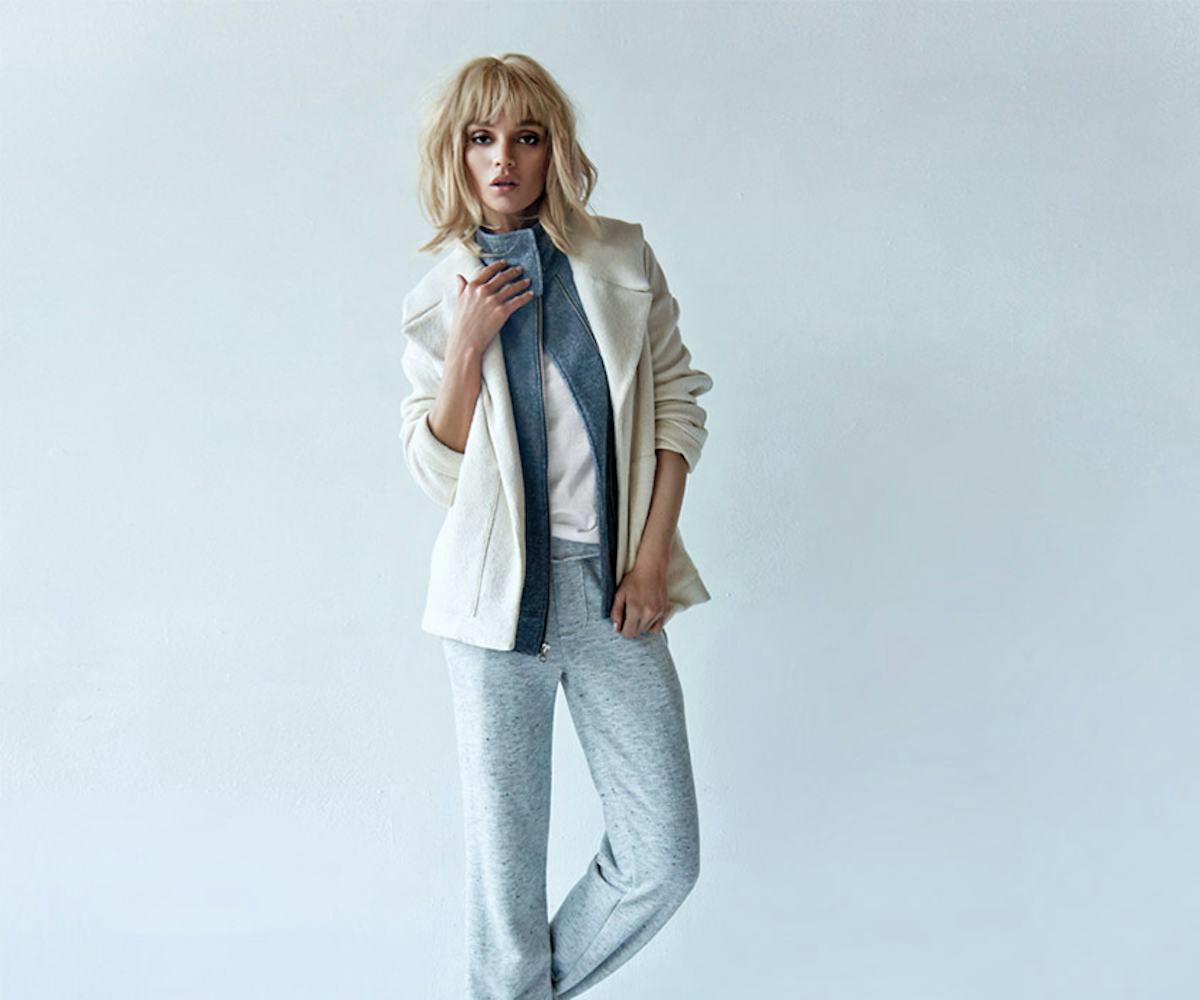 you oughta know: the sweatpants you'll actually want to wear outside of your apartment
One of the worst things ever about having a Netflix marathon is running out of snacks. We've all been there, during the fourth season of Dawson's Creek, completely enamored by James Van Der Beek's love for Katie Holmes, when we reach into our bag of Doritos without looking and feel that there's nothing left. It's moments like these, where we breath a sigh of disappointment. Here we are, totally cozy--in our favorite pair of sweatpants--in the middle of an important '90s drama scene, with absolutely no desire to change into something less embarrassing and risk it all (seeing your ex at the bodega) for more snacks.
But, yes, we are going to need those chips, aren't we?!
The solution? Start the marathon in non-terrifying sweatpants; the kind that are comfortable enough to snuggle under a blanket with, and stylish enough to wear in public.
Since fall is approaching, you're going to need to stock up on this essential look. That's where Garbe Luxe comes in. The LA-based activewear brand clearly understands what it's like to leave your apartment in the middle of a chips crisis. See what we mean by checking out their fall '14 collection.
Then, it's back to the creek (with full bag of Doritos in hand).
The Micah - Contact Local Stockists
Lisa Pullover - Contact Local Stockists
Anderson Trouser - Contact Local Stockists
The Dovy - Contact Local Stockists
Bolero Jacket - Contact Local Stockists