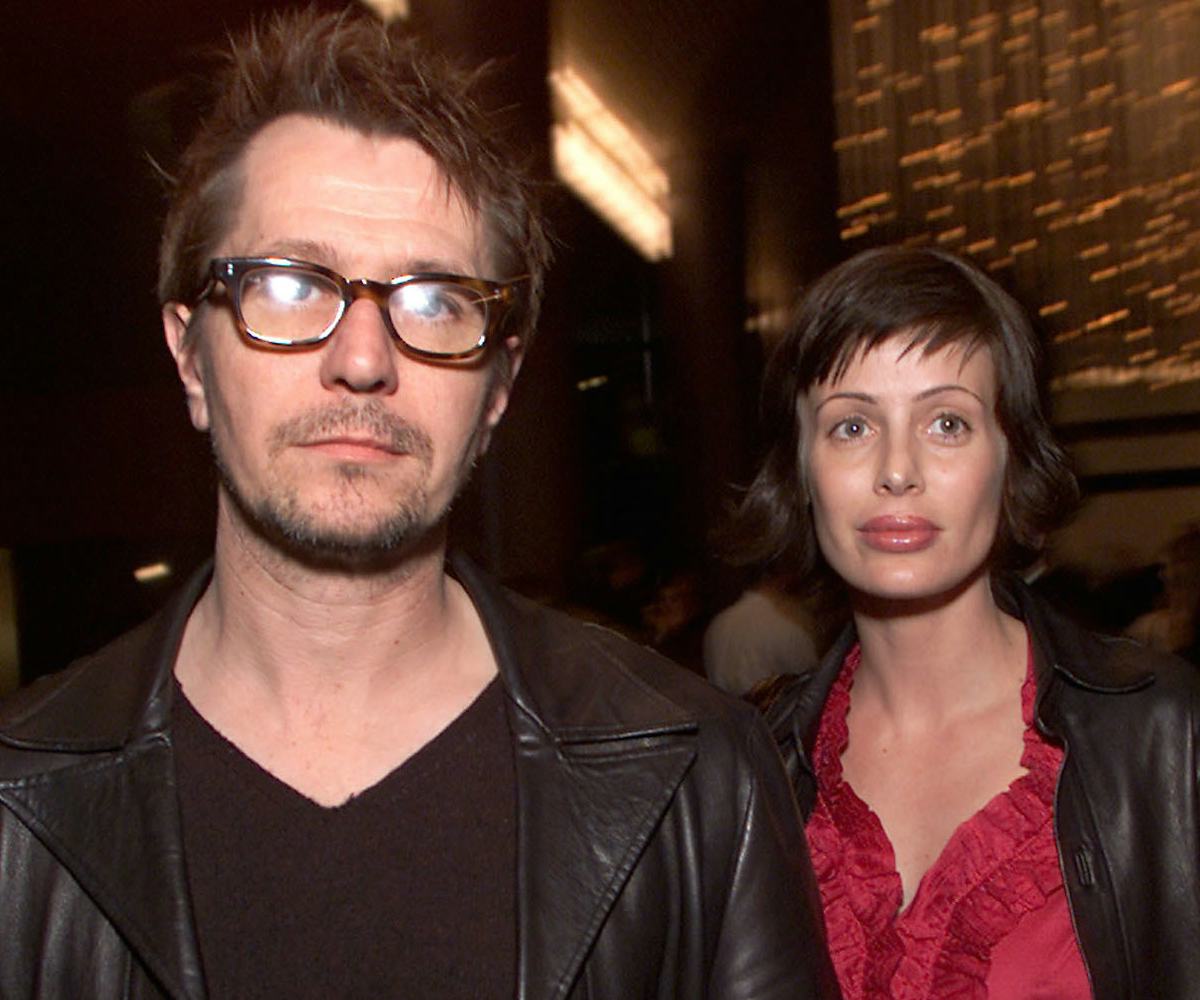 Photo by Kevin Winter/Getty Images
Gary Oldman's Ex-Wife Slams Oscars For Giving "Two Abusers" Awards
"I thought we had evolved"
Following his Best Actor win at the Oscars, Gary Oldman's ex-wife Donya Fiorentino responded to what she believes is the hypocrisy of honoring an alleged abuser in the midst of the #MeToo movement.
Speaking to TMZ after Sunday's ceremony, Fiorentino expressed her dismay with the Academy for giving an award to her ex as well as Kobe Bryant, who was accused of raping a 19-year-old hotel employee in 2003. 
"Congratulations, Gary and congratulations to the Academy for awarding not one but two abusers with Oscars," Fiorentino said. "I thought we had evolved. What happened to the #MeToo movement?"
Fiorentino, Oldman's third wife of four years, accused the actor in 2001 of physically and emotionally abusing her—claiming that he, at one point, even beat her with a telephone in front of their young children. 
"As I picked up the phone to call the police, Gary put his hand on my neck and squeezed," Fiorentino alleged at the time, according to the New York Daily News. "I backed away, with the phone receiver in my hand. I tried to dial 911. Gary grabbed the phone receiver from my hand, and hit me in the face with the telephone receiver three or four times. Both of the children were crying." She also filed a report with the Los Angeles Superior Court, however, the LAPD "found no cause to pursue charges."
TMZ reports that Oldman responded to the allegation in court documents by saying "they were struggling over the phone, and that it accidentally hit her when he let go." 
Ahead of the Oscars, Fiorentino also spoke out about their marriage, calling it "a giant car crash in which demented things happened."
"I lost self-esteem. I was broken," she told The Sun. "But I've been empowered by hearing other women speak up. When a woman gets her voice back, she gets her power back."