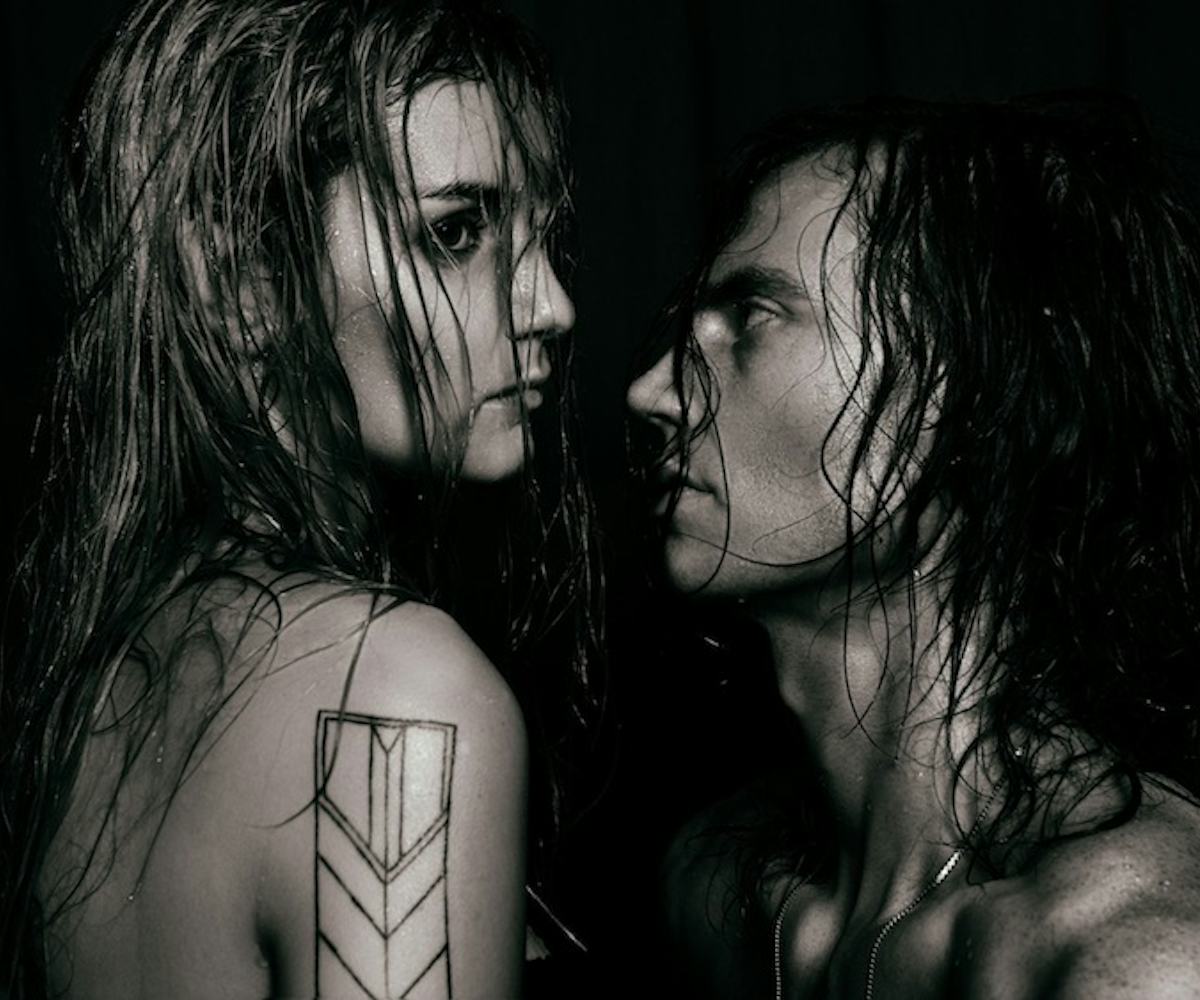 photo by holly burnham
band crush: gems
shine bright like a (dream pop) diamond.
GEMS are currently one of the most blogged-about bands on The Hype Machine; they've released what the internet is calling "one of the best EPs of the year" in 2013's Medusa, and, perhaps more importantly, they've got the talent to back up all the buzz. So why haven't you heard of them yet?
Maybe it's because since the group's formation back in 2012, members Lindsay Pitts and John Usher have mastered the art of a quiet power. It's one that's sustained by delicate vocals, synth-driven melodies, and a hazy romance that the duo plays into with their black-and-white aesthetic.  From their music videos (like the ethereal "Pegasus") to their exclusively achromatic Instagram feed, it's clear that minimalism is key-- quality over quantity here, you guys.
We're still waiting on their debut album, but thanks to the chilly drama of tracks like "Sinking Stone," we're happy to have Medusa on repeat until that day comes. And hopefully it won't be too long, because just last week the pair dropped a surprise single upon the world in "Scars." This moody jam weaves an airy chorus of "ooohs" over rolling, rumbling melodies for a soundscape that that's the musical equivalent of a trip upstate: breezy, solitary, relaxing, and totally cool. 
See what we mean and listen to "Scars" below. Then, find out more about GEMS here.