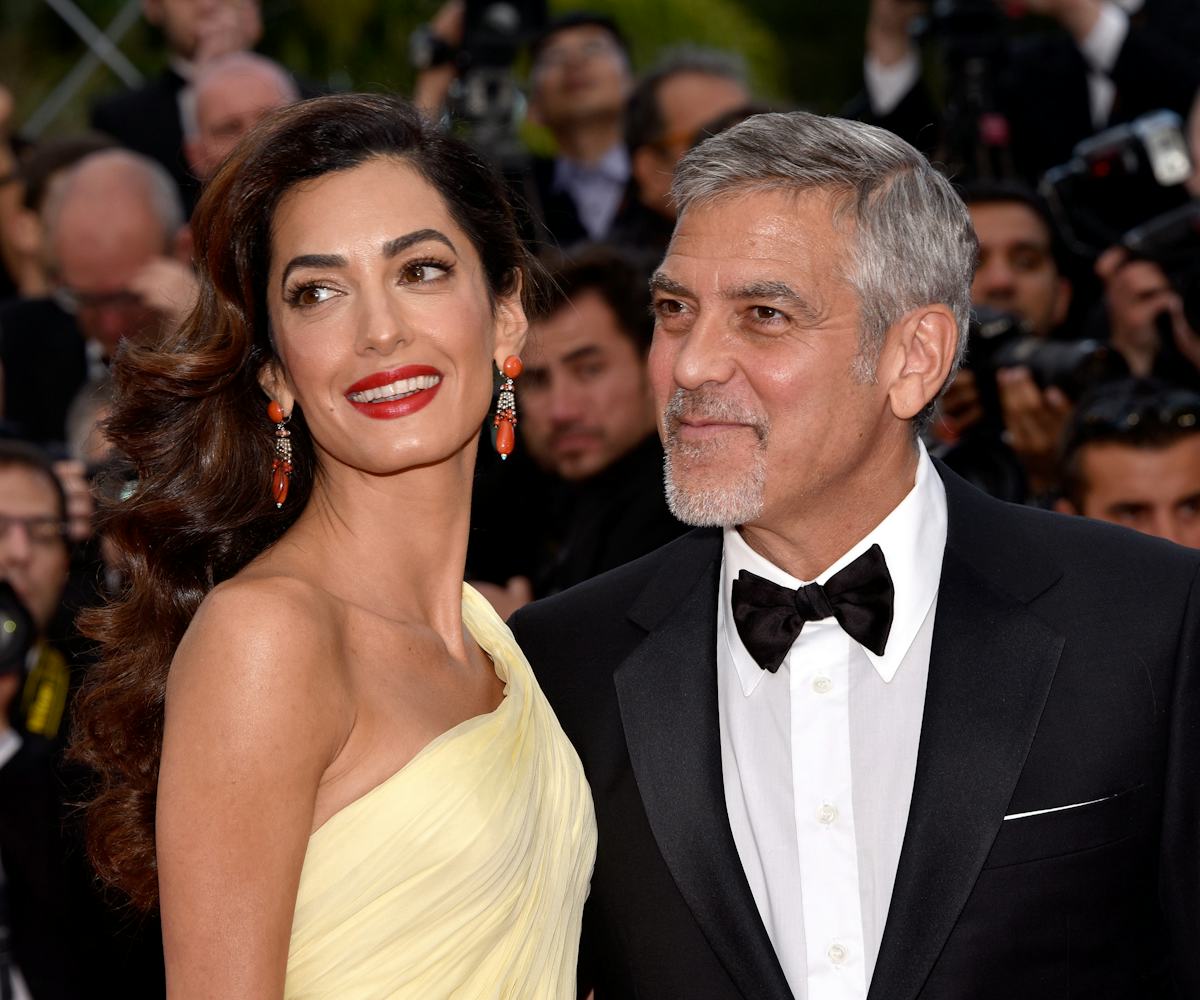 Photo by Clemens Bilan/Getty Images
Renowned Human Rights Lawyer Amal Clooney And Husband Are Expecting Twins
They say that good things come in threes, but now we're starting to think that should be twos. All this is to say, we just learned that Amal and George Clooney are the latest couple with twins on the way! Julie Chen broke the big news about the Clooneys on "The Talk."
The Clooney babies are expected to be born in June. Which, of course, means that they'll probably be Geminis, the zodiac's twins. Talk about perfect timing. 
This baby news dropped just a week after Beyoncé announced that she and Jay Z would be welcoming twins into the Knowles-Carter family, leading us to realize that some of the most iconic superstars of our generation are literally twinning. (Excluding Pharrell Williams who one-upped everyone by having triplets last month.) Before these powerhouses planted the seeds for two babies, celebrities like Mariah Carey, Celine Dion, and Jennifer Lopez had twins of their own. 
Could this be a happy coincidence, a random pattern, or a buzzy trend? Or all of the above? Regardless, congrats to the world-renowned professional superstar and her husband, George.