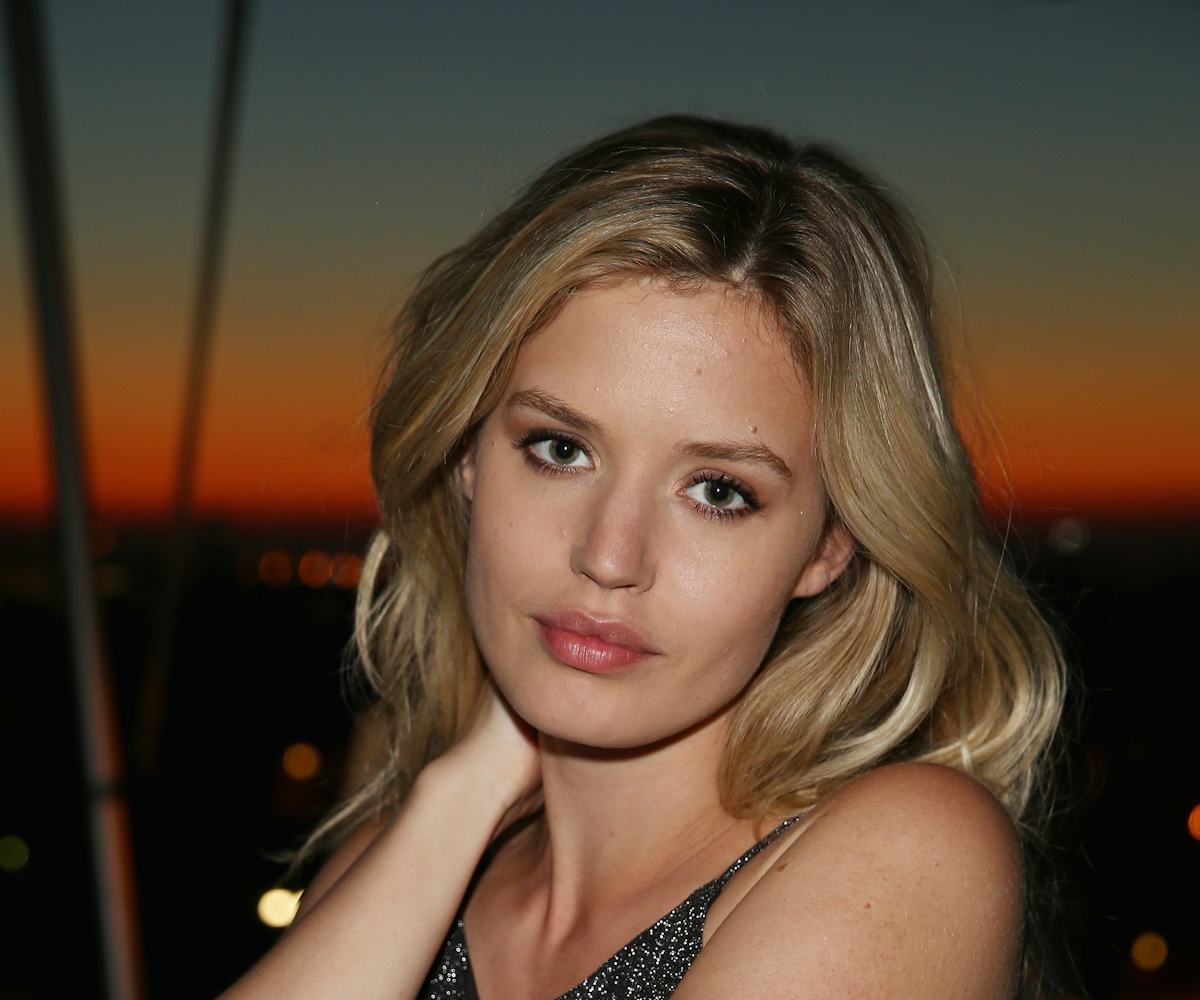 photo by andreas rentz/getty
georgia may jagger has mermaid hair now
can bleach london do our hair too?
The origin of celebrities dyeing their hair crazy colors can be (debatably) traced back to Gwen Stefani's iconic decision to sport two pastel blue baby buns to the 1998 MTV Video Music Awards. Since then, countless stars have adopted the trend—dyeing their hair ice blue, light pink, and everything in between. What started as an anti-trend transformed into an actual trend, and we've seen it so much that—dare we say—it's getting a little boring?
But in the midst of this world of repetitively crazy-colored hair, a hero emerged—a hero who was willing to turn the very concept of colored hair on its head. In other words, 
.
The model (and famed daughter of Mick Jagger, of course) visited Bleach London to get a new 'do, and she did just that. The salon hooked her up with
—a mélange of pastel pinks, periwinkles, seafoam greens, and deep purples. Jagger's hair looks different from every angle, and that's exactly what makes it so wonderful—or, as she would put it, "mermazing."
Thank you, Georgia May, for being a beacon of light and originality in this world of sameness. We only wonder how long it will take for us to start seeing "mermazing" hair on every corner. Sigh.
Related Articles:
Four Ways To Do Pearl Hair Color