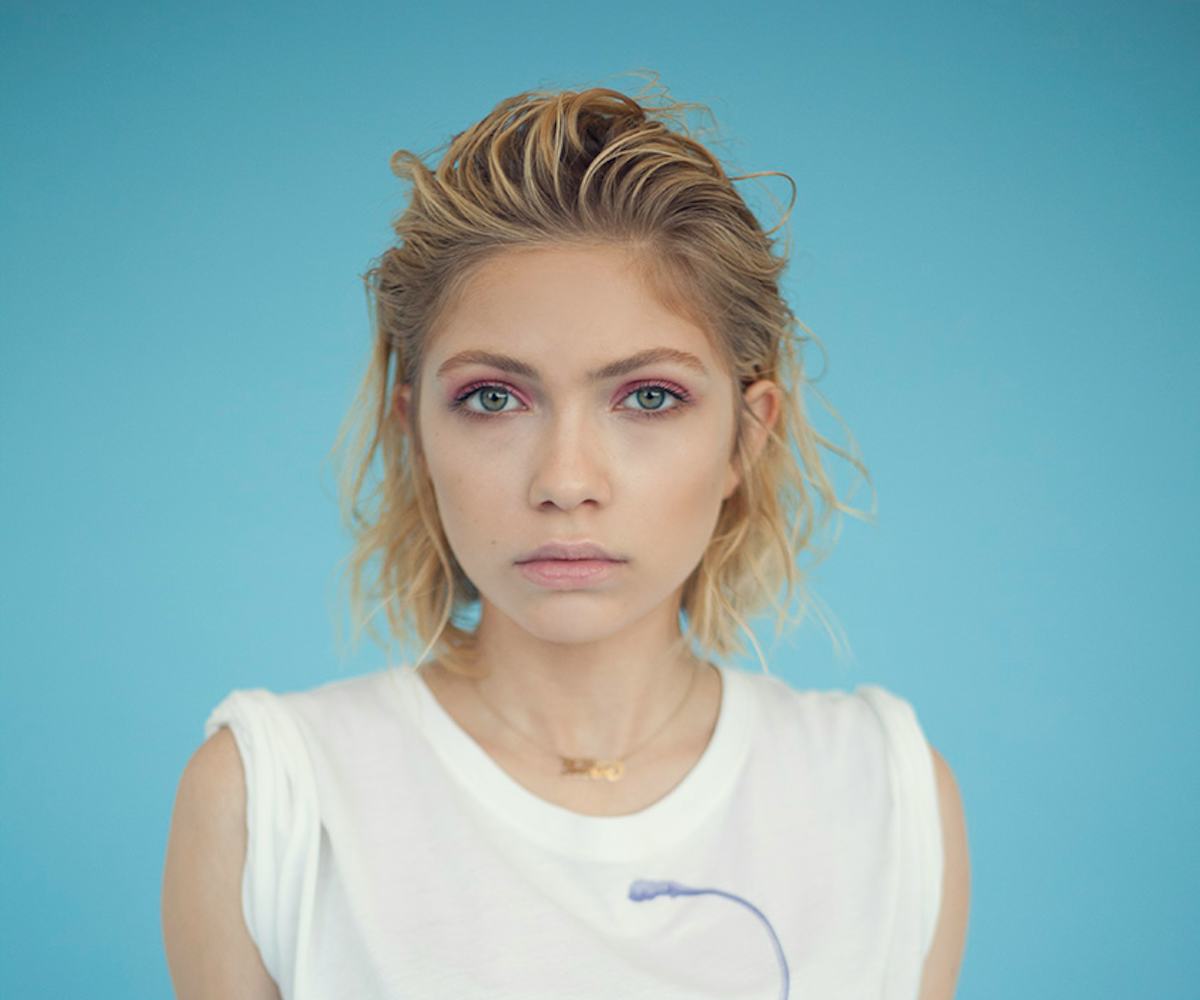 photo by petra collins
get the look: tavi's cover shoot
the freshest face we know.
Tavi's shoot for our October cover was the perfect way for our readers to get to know the new, more grown-up version of everyone's fave pre-teen-blogger-turned-editor-in-chief. Since Tavi herself is such a bundle of paradoxes, the stylists kept her look pretty in pastels and simultaneously very sexy "'90s supermodel" with slicked back hair and shimmery, wet-looking makeup. The result was demure and dreamy, yet sophisticated and smart, which kept Tavi in her element while allowing her bold beauty to totally defy the "silver-haired, bow-wearing, granny-styled blogger" we knew not so long ago, as stylist Susan Joy put it. So just in case you're totally dying to snag all of the products that our team used to create this fresh-faced, girl-next-door look, look no further than the gallery.
chanel le volume de chanel mascara in noir, $30 (available here)
Light swipes of this Chanel mascara made for stand-out lashes against an otherwise nude makeup palette and totally matched up with the '90s beauty concept of the shoot.
oribe gold lust nourishing hair oil, $48 (available here)
Oribe describes this hair oil as "liquid gold." And seeing as it fortifies hair with jasmine, edelweiss, lychee, sandalwood, and more for a healthy, nourishing glow, we'd have to agree.
chanel quadra eyeshadow in spices, $61 (available here)
The shoot's photographer (and Tavi's BFF-slash-roommate) Petra Collins brought in an image of a glossy pink shadowed eye for makeup inspiration, prompting makeup artist Min Min Ma to bring out the Chanel quadra shadow in Spices to get the exact hue and shine Petra was imagining.
oribe gel sérum, $59 (available here)
The secret in achieving the '90s supermodel wet-but-not-greasy hair look was this gel sérum, which locked in moisture and shine without weighing Tavi's hair down.
chanel rouge coco hydrating crème lip colour in sentiment, $35 (available here)
Sentiment is a soft, but slightly orange-hued rouge lip crème that easily blends with a "no-makeup" look, but adds a natural-looking hint of color. On Tavi, it looked fantastic underneath a thin swipe of gloss.
chanel poudre universelle compact natural finish pressed powder, $45 (available here)
It was this Chanel powder, however, that locked in the smoothness and muted shine of Tavi's complexion, and completed the look with a fresh and healthy-looking glow all over.