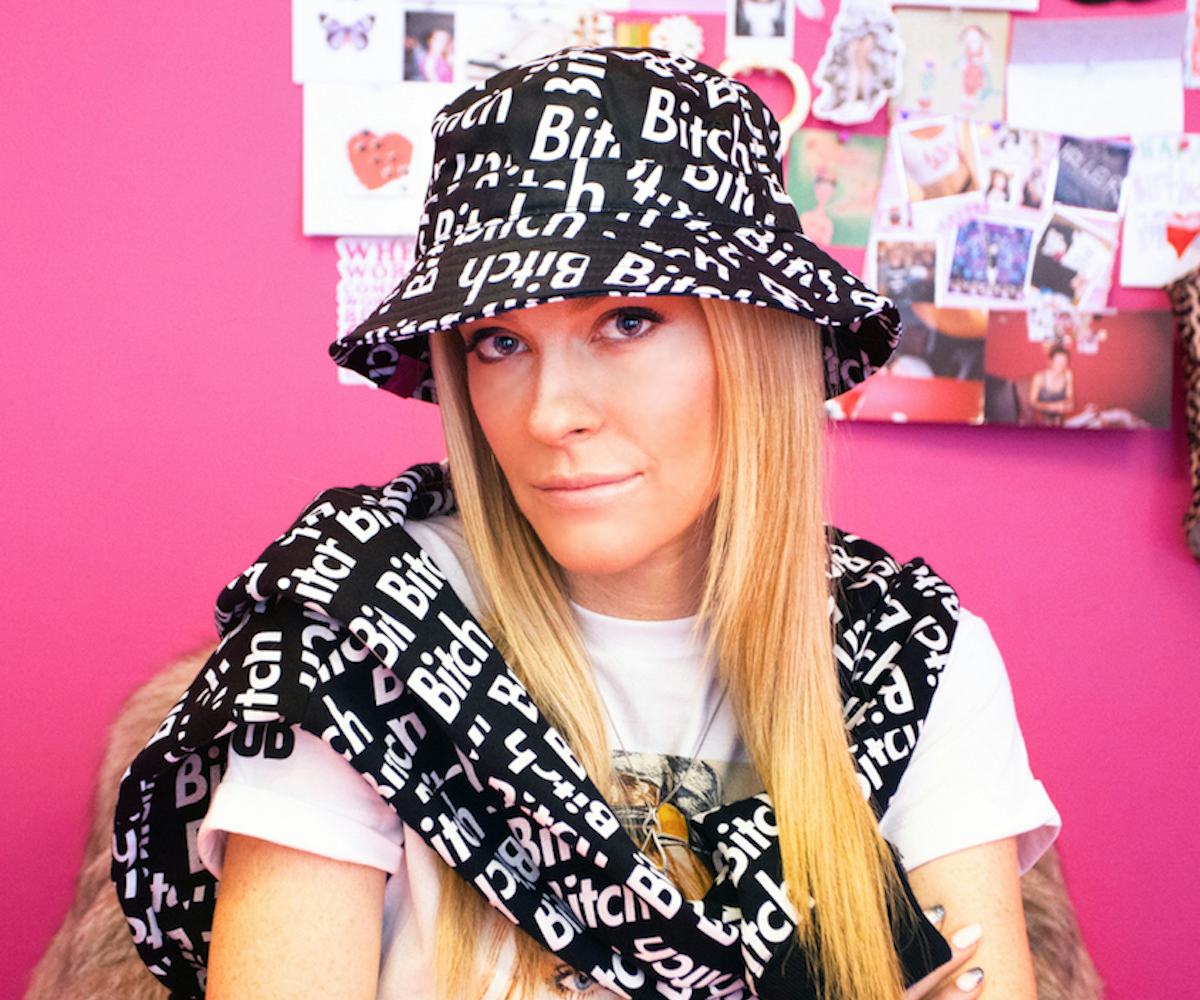 photos by suzanne darcy
get to know leah mcsweeney of married to the mob
she's the ultimate supreme bitch.
Name/Brand Name: Leah Christine McSweeney
Occupation: CEO of Married to the Mob Clothing
Hometown: NYC
Current City: NYC
1) What inspired you to create a clothing line with a feminine street wear aesthetic?
It was all very organic and innocent back in 2004. I wasn't planning on or hadn't even considered that the brand would grow the way it did. I was 22 and barely had completed high school. I was smart but couldn't hold a job because I hated having a boss. I was surrounded and had grown up in the city and in skateboarding "streetwear" culture. I was heavily influenced by my boyfriend and now father of my child Jest, founder of Alife. I was also heavily influenced by Ruslan Karablin and Aaron Bondaroff. They all had these cool lines and were doing creative shit. I wanted to rep for the female side of things. I wanted to express my take on what it was like to be in this community and be a female. 
2. Has it been hard gaining recognition in an industry that is dominated by street wear geared towards men?
Of course. Its hard getting recognition in this industry no matter what gender. You have to prove yourself. After being in business for a decade, having my company tried to be taken away from me not once but twice, overcoming tons of obstacles, creating a place in the market for women's street wear and working with brands like Nike, Burton and artists like Kaws…And I will still get thrown shade and what not. Its not a pretty industry. Its not for softies.
3. Describe the ultimate, "supreme bitch"!
Get to know me.
4. You've done a ton of collaborations already - which brand would be your dream collab if you could work with anyone?
I always answer this question with the same answer.. Chanel.
5. What will the MOB do next? (Future plans for the brand)
MOB will continue to grow steady. Never following the trend of the moment but constantly reflecting the lifestyle of the MOB girl.
6. Anything else we should know about you?
I was a teenage delinquent…
Shop Leah's killer looks at NYLONshop!
married to the mob: leopard bomber jacket—$125. since 04 fleece sweatpants—$60. supreme bitch beanie—$30. (available here.)
married to the mob: bitch sticker sweatpants—$70. cara forever boyfriend tee—$40. bitch sticker bucket hat—$40. (available here.)
married to the mob: kush logo pouch—$25. blue bitch relax pouch—$25. bitch mode pouch—$20. mtttm script pouch—$20. (available here.)
married to the mob: worst enemy crop top—$44. (available here.)
married to the mob: bitch sticker hooded fleece—$88. cara forever boyfriend tee—$40. bitch sticker bucket hat—$40. (available here.)