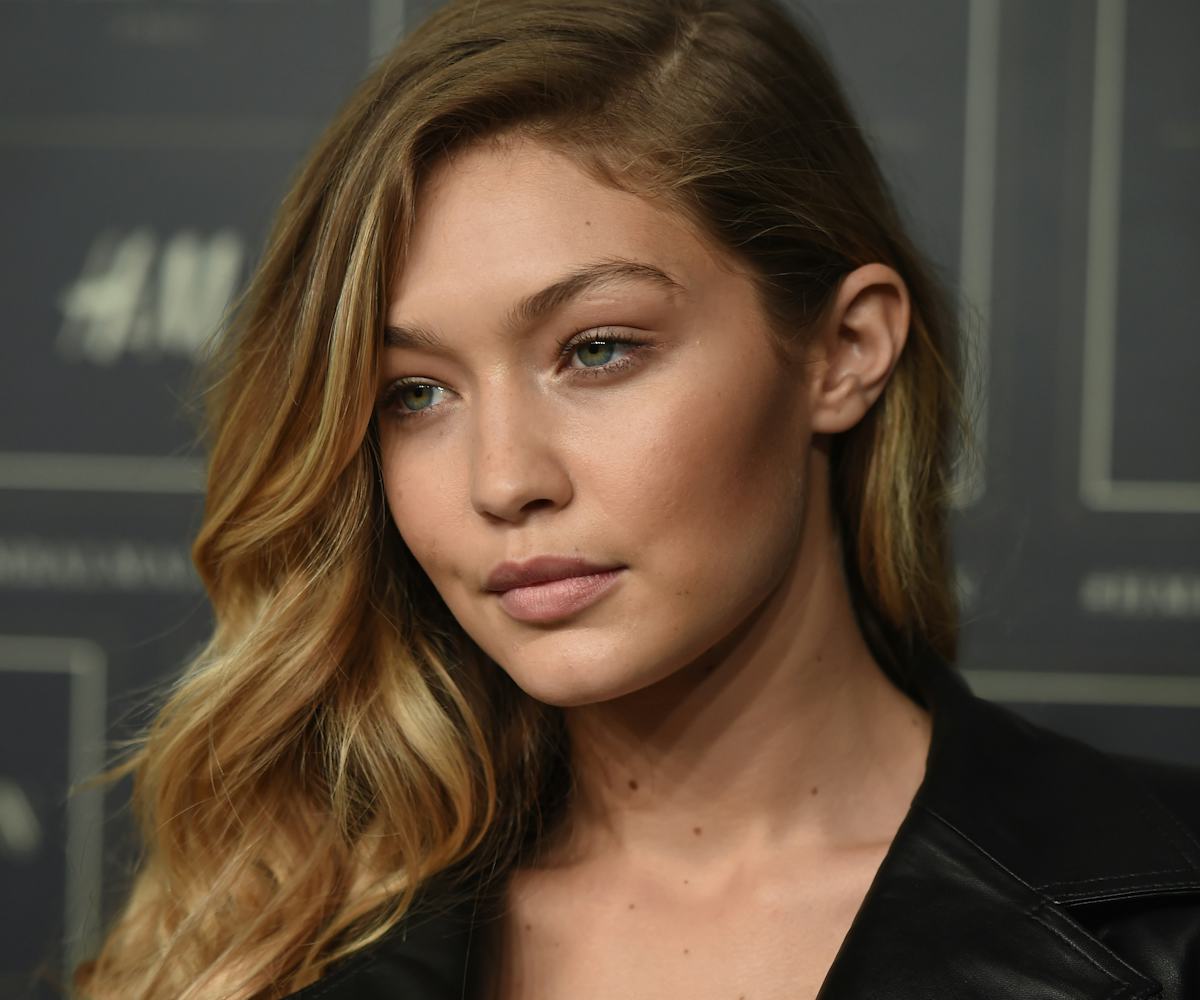 Photo by Dimitrios Kambouris/Getty Images
Gigi Hadid Is Feeling Blue On 'Vogue Italia'
but is that the only color?
Gigi Hadid is already on her way to having a pretty amazing month. A week after being formally invited to walk in the Victoria's Secret Fashion Show, the model has landed a magazine cover for the November issue of Vogue Italia. (Way to bounce back from a break-up.) The publication shared the leading image as a sneak peek and it's titled "The Power of Personality." For the cover, Hadid was photographed by Steven Meisel and styled by Carlyne Cerf De Dudzeele. 
At first glance, the close-up shot looks nothing like Hadid—she's wearing a turquoise wig, which brings out her blue-green eyes, and her fingers are covered in chunky, blue gemstone rings that sort of remind us of the outdated jewelry we used to take from our mom's dressers when we were kids. In terms of styling, she kind of looks like one of the ostriches from Fantasia.
Similar to Racked, we were initially a little put off by the cover when we saw the photo that her mother, Yolanda Foster shared on 
. Maybe she added a filter or increased the saturation levels, but Hadid's skin looked darker than normal. This alarmed us because Vogue Italia has a history of running blackface fashion features. With the curly texture of the wig, it could be a worrisome attempt at a "cool afro." However, when Vogue Italia released its own image, the saturation appeared normal and Gigi just looked—styled? Blue? Like a kid who fell into her mom's closet?