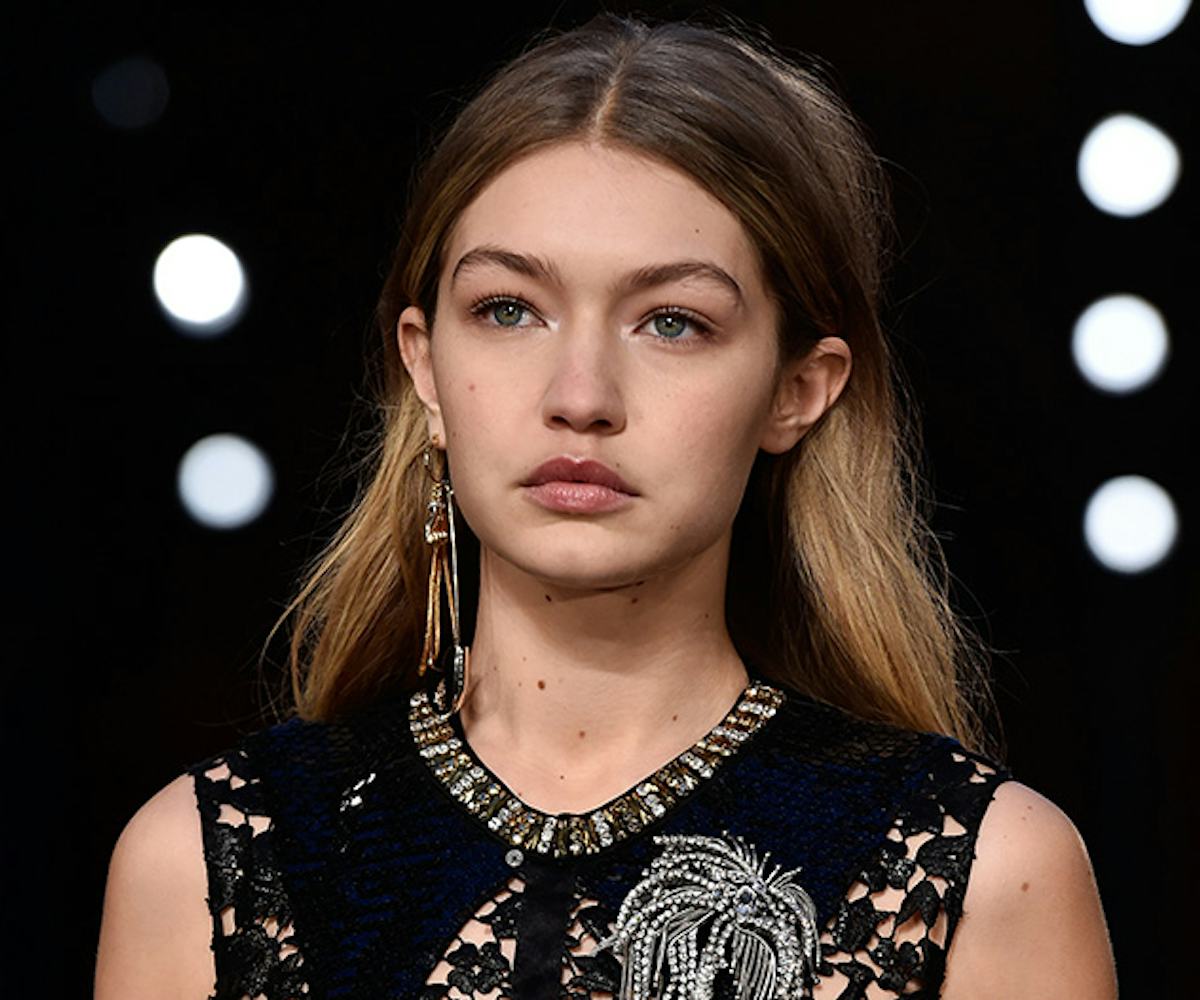 Photo by Pascal Le Segretain/Getty Images.
This Is How Gigi Hadid Celebrated Her 21st Birthday
Zayn! Taylor! Cakes! Oh my!
Gigi Hadid turned 21 this weekend. From the looks of it, though, the model didn't celebrate it how you'd expect. Sure, there was a little thing called Coachella, but the all-night rager/mess we typically associate with the milestone birthday was nowhere to be found. Instead, Hadid, her family, and close friends kept it calm and cute. Which is pretty much par for the Hadid's course.
This being the 21st century and all, Hadid Snapchatted most of it. What wasn't Snapped was uploaded to Instagram. What wasn't uploaded to Instagram will remain a mystery. The day kicked off with balloons, family, and breakfast. From there, monogrammed bathing suits made an appearance and so did Hadid's boyfriend, Zayn Malik. He brought his family along, too, because turning 21 should be a family affair—significant others and all. 
Afterwards, Hadid hopped on a private plane with Taylor Swift and Calvin Harris. Somewhere between Malibu and Coachella, Swift gave Hadid a birthday cake and Harris Snapchatted it all. Talk about taking your best friendship to new heights. 
Check out a few birthday highlights in the gallery below.
The Hadid gang's all here!
TFW your place of employment just gets you.
Teal is the warmest color.
Yeah, she is!
Family time before turn up time with the friends.
Zayn Malik brought his family along for the party.
They climbed some rocks.
Bella Hadid showed off her fandom.
Taylor Swift brought a cake on a plane.
Calvin Harris told the joke better, though.