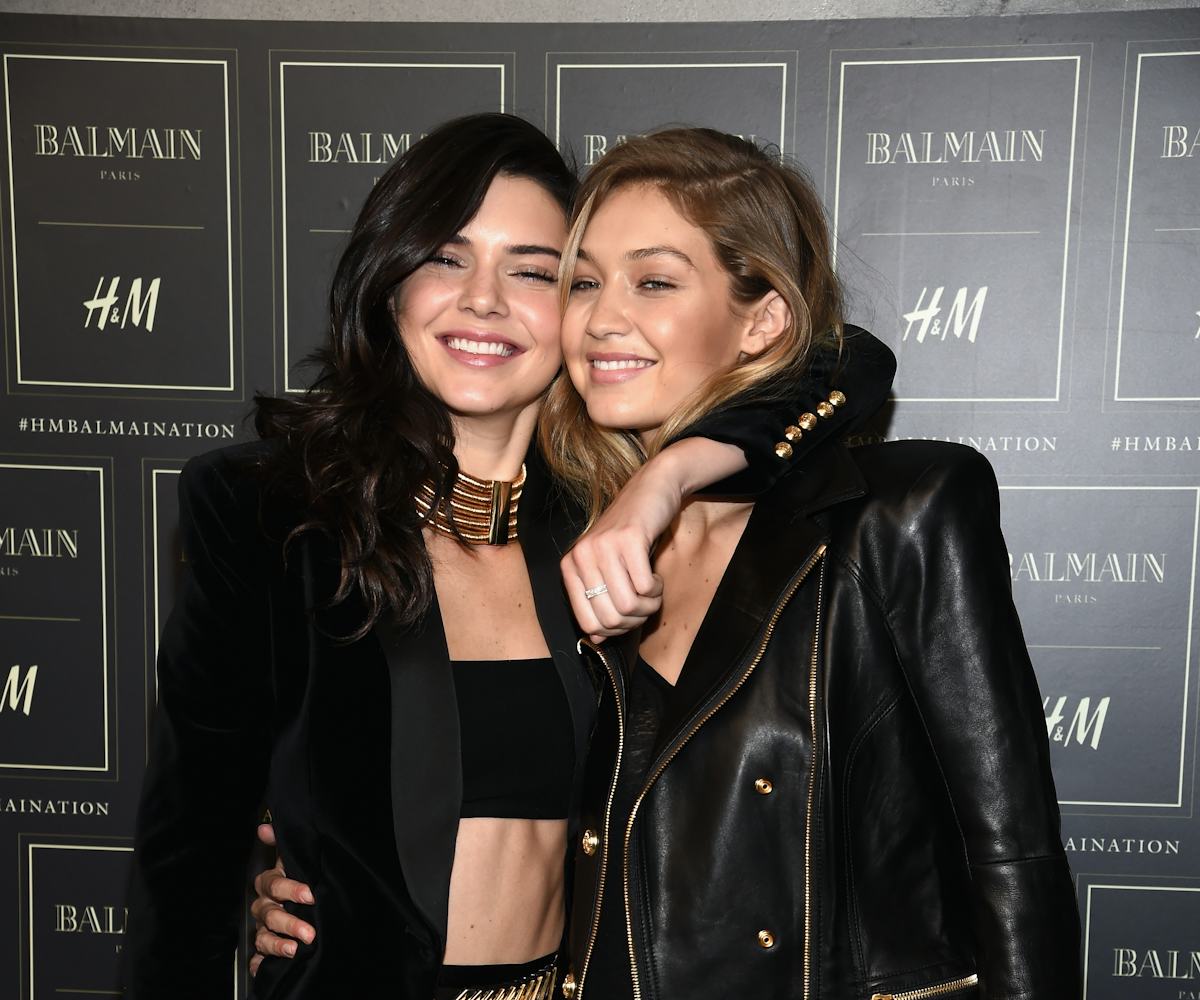 Photo by Dimitrios Kambouris/Getty Images
Gigi Hadid Explains How She's Related To Kendall Jenner
Have you ever thought that you and your BFF belong together? Like they're your person, and it was fate for you to both cross paths? Kendall Jenner and Gigi Hadid are perfect examples of this attached-at-the-hip type of friendship, but the models might have developed a legitimate conspiracy theory about how their stars really aligned.
In an interview with Derek Blasberg for Vanity Fair last summer, Gigi discussed her lineage with Kendall. "Since we're best friends, we just want to be related. You know how in high school or middle school, you want your best friend to marry your sibling so you have the same last name? That's what happened with me and Kendall but we didn't have to ask," she said.
Is this making sense to you yet? No? We didn't have enough time to draw a diagram, but here's the gist: Gigi's mother Yolanda was most recently married to David Foster. Prior to this, Foster was married to Linda Thompson until 2005. But before that, Thompson was married to Caitlyn Jenner until 1986. And then as we all know, Caitlyn married Kris and birthed Kendall into the world. The rest is history.
So in other words, they are not related by blood, but are sort of "ex-stepsisters." Either way, they were clearly meant to be in each other's lives! Watch Gigi's entertaining breakdown in the video, below.