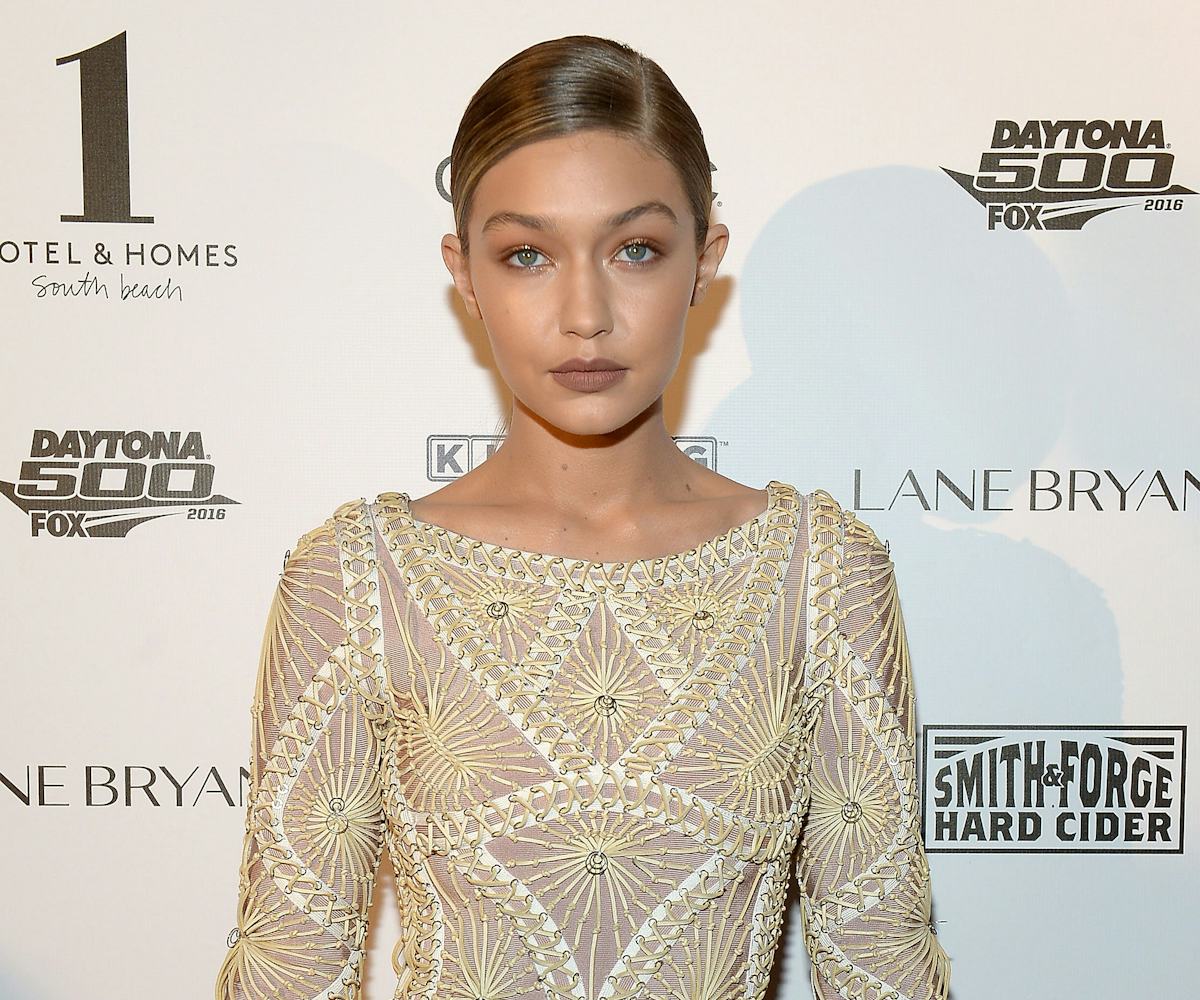 Photo by Gustavo Caballero/Getty Images
Gigi Hadid's Fans Are Not Pleased With Her Latest Magazine Cover
'vogue' china missed the mark (literally)
Normally, most fans freak out when they see their favorite celebrity front the cover of a high-profile magazine, but this was not exactly the case for Gigi Hadid. Last week, the 20-year-old was revealed as the cover girl for Vogue China's March issue. In general, it seemed like a pretty standard cover: The model strikes a pose, with her arms raised above her head, and stares directly into the camera. Some of her skin is exposed, but not too much. But after giving the photo a second glance, some people have noticed that Hadid's skin looks remarkably different. Not only does she appear to be paler than usual, but the moles on her stomach are missing.
Ironically, this is the opposite of what Vogue Italia was accused of doing to Hadid a few months ago when people claimed that the publication had intentionally darkened her skin. In that situation, it was a combination of the makeup applied and the filters that were used when the image was shared on Instagram. This time, however, it seems more like digital manipulation through Photoshop. Oversaturated lighting is a possible factor that could have gone into Hadid's lightened appearance, but it's less likely that this was an accident. Vogue China has a history of over-editing the women photographed in its issues, and this isn't that a retouch has gone wrong. (One time, they went so far as to remove Doutzen Kroes' leg from the frame, as if no one would notice that her limb was gone.)
Fans of Hadid have been demanding answers to the alterations in the comments section and going off about everything from the birthmarks to whitewashing. Hadid has yet to respond, but at this point, we're sure that she's aware of what's going on in her feed. Vogue China has not released a comment in regards to the accusations.
Watch Gigi Hadid make funny faces behind-the-scenes at the Victoria's Secret Fashion Show 2015: