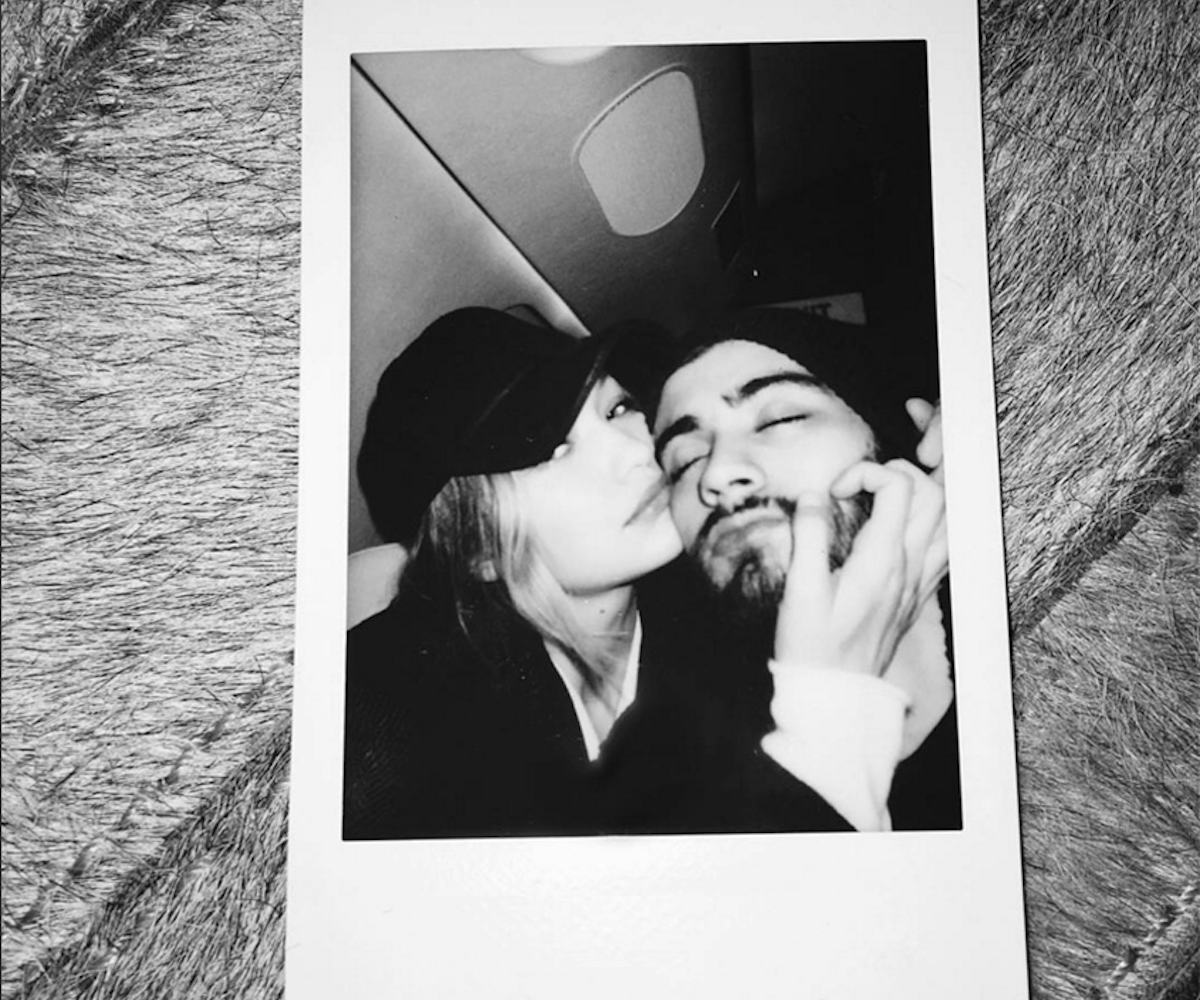 Photo via @zayn on Instagram.
How to Give a Romantic, Cryptic Birthday Gift Like Gigi Hadid
The birthday of your newfound SO is a tricky one. You obviously have to do something for them, but you don't want to do too much because, like, what if that's coming on too strong and they jump ship because what are we?! Let Gigi Hadid's clever mind help.
Zayn Malik's birthday was yesterday. Hadid called it "ZDAY" on Instagram, while debuting a pretty spectacular piece of bling. You know what it means when Gigi Hadid shows off new bling? It can only mean one thing—especially when said bling is a gold pendant with a diamond "Z" in the middle. You know what we're talking about. Some people opt for a nice dinner and some cake, but Hadid opted to show her love by encrusting it with diamonds and wearing it around her neck. Chump stuff, really.
It's not a bad gift, though. It's a personal gift and one that shows affection. Ahead, some more initial necklace ideas for the next time you want to give your SO some love while keeping some for yourself—aka really pretty initial necklaces for you and yours.
Annoushka, Alphabet Z Pendant, $660, available at annoushka.com.
SHE by SE, M Initial Pendant Necklace with Diamond, $125, available at neimanmarcus.com.
Urban Outfitters, Chunky Initial Necklace, $16, available at urbanoutfitters.com.
American Eagle Outfitters, AEO Initial Necklace, $7.99, available at ae.com.
Urban Outfitters, Gold Initial Bar Necklace, $16, available at urbanoutfitters.com.
Jennifer Meyer, Initial Pendant Necklace, $1,800, available at barneys.com.
Bony Levy, Pavé Diamond Initial Pendant Necklace, $495, available at nordstrom.com.
kate spade new york, 12k Gold-Plated Initials Pendant Necklace, $58, available at macys.com.
Bling Jewelry, Known As X Necklace, $20.99, available at blingjewelry.com.
Elsa Peretti, Letter "H" Pendant, $235, available at tiffany.com.