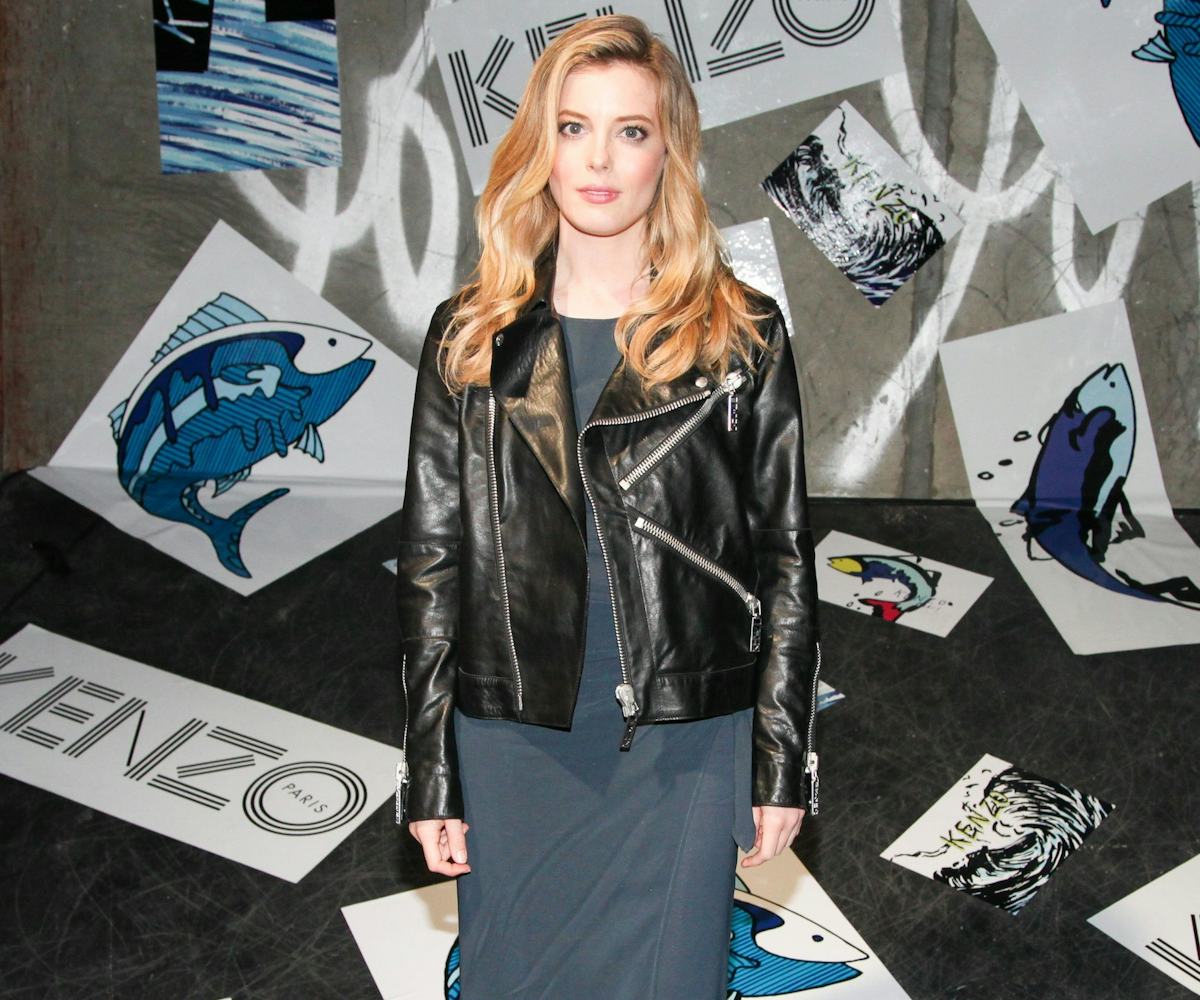 score gillian jacobs' no-fuss makeup
the easiest way to effortless cool.
Um, so how exactly does one dress for a party at a skate park? That's the question we'd be asking about Kenzo's LA bash earlier this week. But Gillian Jacobs clearly had no problems whatsoever getting ready for the event, striking the perfect balance between "I don't care" and still looking, well, great. While part of the secret lies in her outfit--nothing's better than a perfect black leather moto jacket--we think the real key here is her no-fuss beauty look. You too? See how to copy it yourself below, and wear it all weekend long. Because if it's good enough for a skate show-slash-fashion party, it's definitely good enough for Saturday night out and Sunday brunch.
BLUSH IT: Benefit Hervana Blush, $28
Start by brightening up your face with this pinky, natural-looking blush. With a brilliant color combo--peachy, rose, and berry shades--swirl this in an upward motion for a wide-awake effect. 
DEFINE IT:  Buxom Hold The Line Waterproof Eyeliner, $17 
We love this liner because it goes on super-slick--and the best part is, it doesn't budge. Run the pencil on your waterline on both upper and lower lashes to get extra definition, then follow up with a coat of black mascara.
COLOR IT: Covergirl Outlast All Day Lipcolor in Crushed Shells, $8.99
The reason why this whole makeup look is so great is the fact that it's not anything that drastic from how Jacobs normally looks-- and the same idea applies to her lipstick. Seal the deal with this pretty rosy color and call it a day. We all have better things to do this weekend than stand in front of a mirror, anyway...