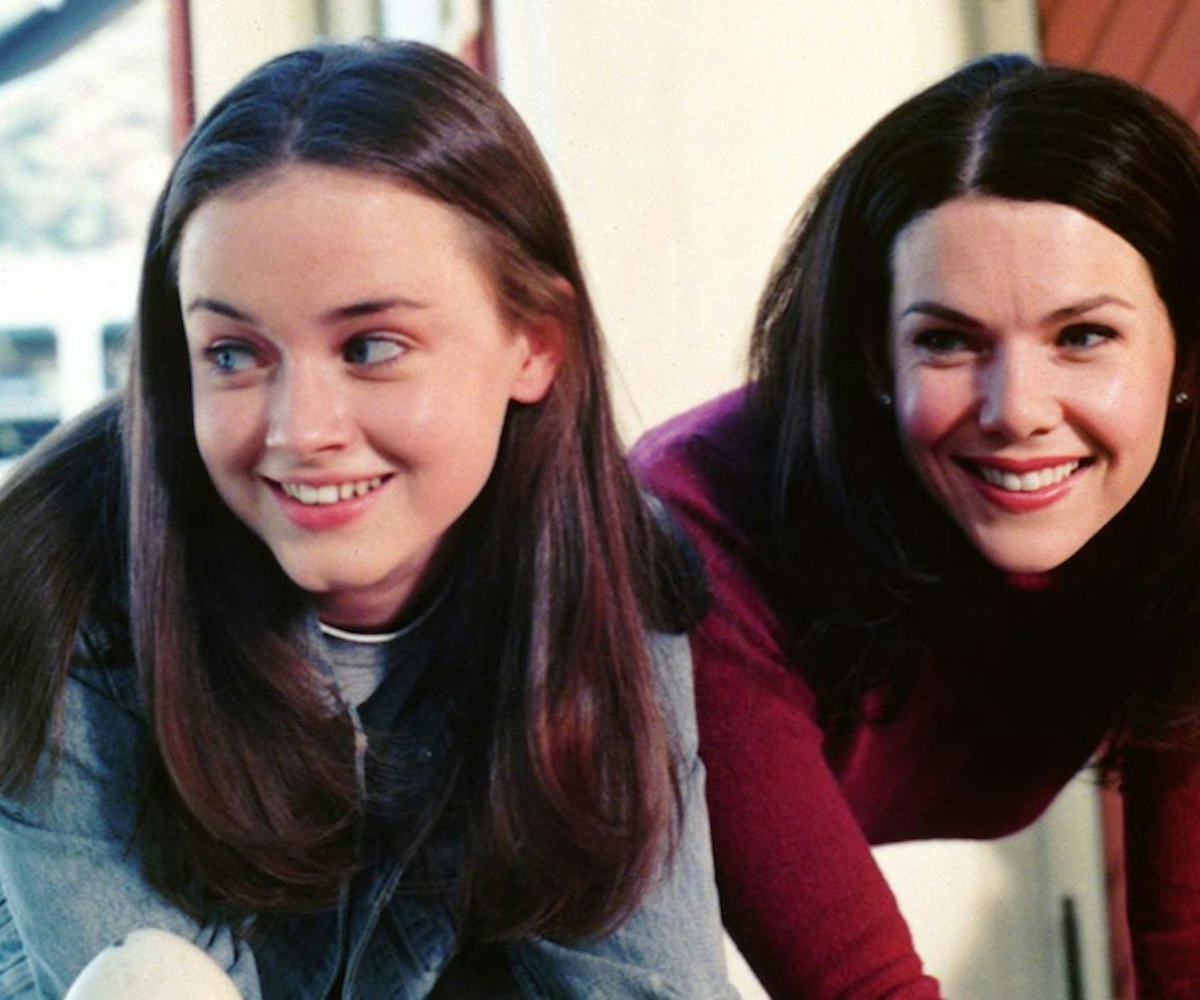 photo courtesy of Warner Bros. Television
The First Photo From The 'Gilmore Girls' Revival Will Burst Your Heart
Our fingers were tightly crossed when rumors first started buzzing about a possible Gilmore Girls revival. When Netflix officially confirmed that it was happening, our hearts collectively filled with joy as we sipped copious cups of coffee and began waiting on a premiere date. 
Since then, we've been keeping you up to date on the latest info surrounding the revival including this week's announcement that Matt Czuchry will reprise his role as Logan, Rory Gilmore's rich, but immature boyfriend whose proposal Rory turned down on graduation day. Meanwhile, cast details continue to trickle out—Paris is back, y'all, and we can only hope that Dean and Jess also return to Star's Hollow.
Still, the revival hasn't felt real without official photographic evidence—until now. On Saturday, Yanic Truesdale, who plays Michel, the Celine Dion and Destiny's Child-loving French concierge of Lorelai's Inn, shared the first official photo from the set of the revival on Twitter.  
However, there will be a lot less vegetable chopping happening in the kitchen at the Inn since Melissa McCarthy is likely not appearing as Sookie in the revival. But, Michel's return does mean that we are at least guaranteed the delightful, sassy banter between him and Lorelai that has been void from our lives since the Gilmore Girls finale.