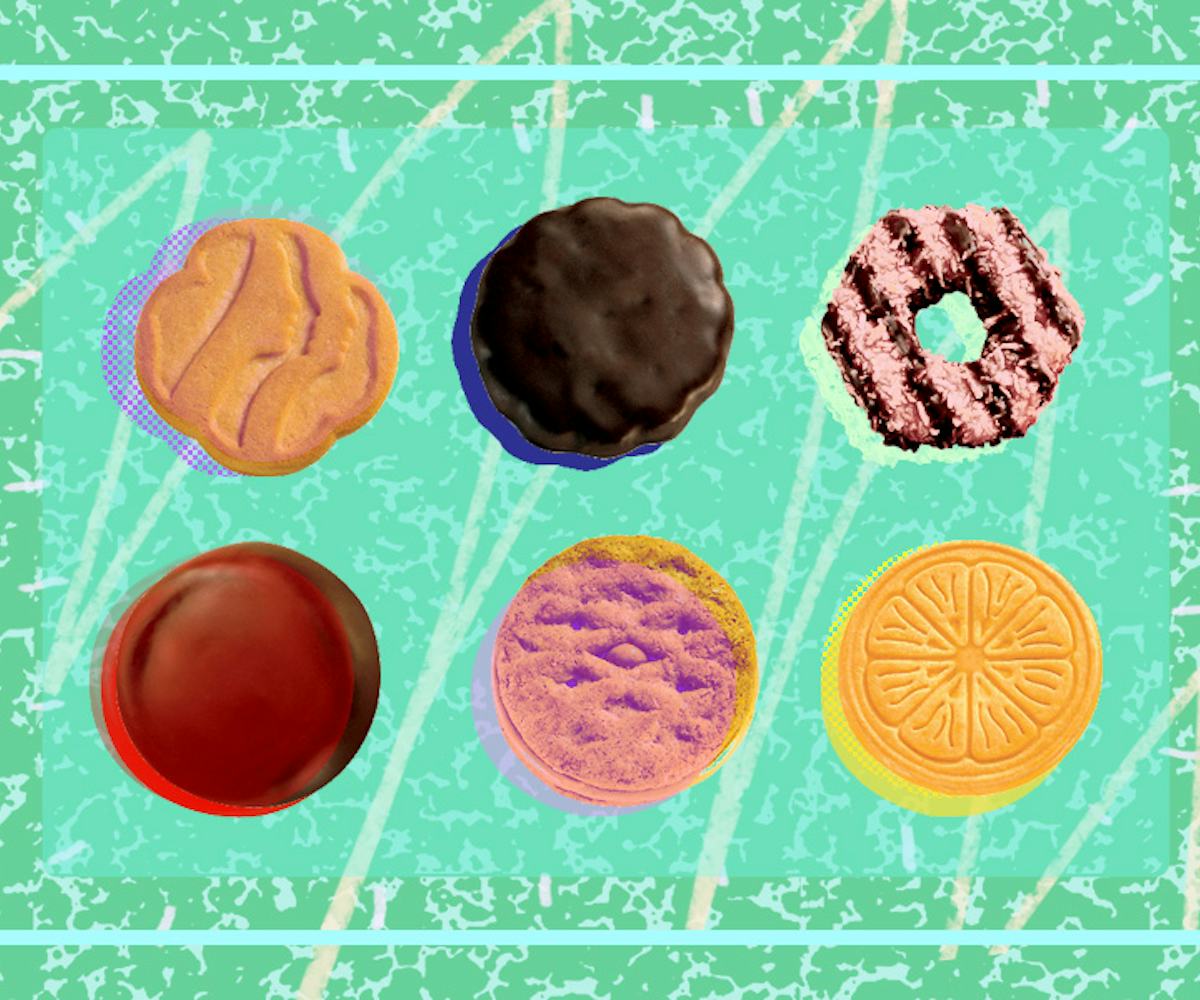 get excited: girl scout cookies will be available online
expect a cookie monster resurgence.
Aside from the absurd price, the one major problem with Girl Scout cookies is that you have to somehow befriend an elementary schooler to get your hands on them. And after years of this not-so-seamless practice, the Girl Scouts of the USA have finally decided to allow online cookie sales. 
With three years of development and testing behind them, the national organization has developed a platform for each scout to sell Thin Mints, Peanut Butter Patties, and Caramel deLites (a.k.a. "Samoas") digitally. The only catch? As a customer, you need to receive a personal invitation to gain access to the seller's individual "cookie website" or mobile app. (So start scouring the neighborhood for potential babysitting opportunities.) According to the Girl Scouts, this will allow sellers to learn modern-day marketing skills, digitally track orders, and hand-deliver boxes. 
So it seems as if the cookie industry (and the $800 million Girl Scouts gains from sales each year) will keep growing. Sorry, Michelle Obama.
(via The New York Times)