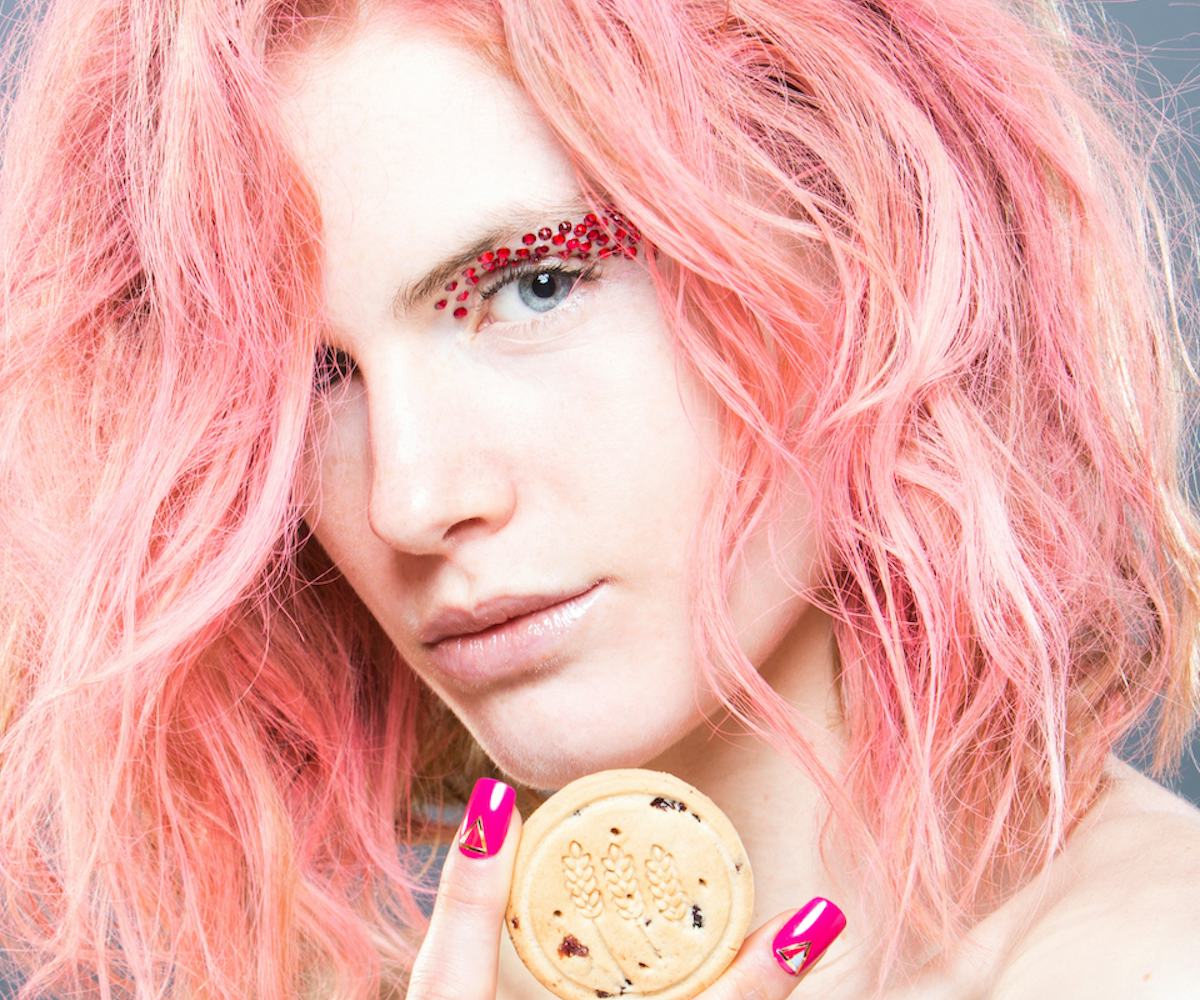 Beauty Looks Inspired By Your Favorite Girl Scout Cookies
For the past 99 years, people all across America have looked forward to one season only: Girl Scout Cookies. It happens once a year, toward the end of winter through the beginning of spring, but the sales never last long enough. Growing up, you were either a buyer or a seller. Either way, there was no getting around it.
To be perfectly honest, you can tell a lot about a person's personality based on their favorite Girl Scout cookie flavor. While the names vary based on cookie region, the formula is still the same no matter the district: Do-si-dos/Peanut Butter Sandwiches are the go-getters who always achieve their goals; Shortbreads/Trefoils are social butterflies; Peanut Butter Patties/Tagalongs are the creative thinkers who take initiative; and Samoas/Caramel deLites are the friends who always do the right thing and keep their word. Of course, there's more to them all than meets the eyes, though.
In honor of National Girl Scout Day on March 12, we partnered with the Girl Scouts of the USA to conceptualize beauty looks based on seven of the cookies—because who said that you can't be inspired by the little things that you love to nibble on? (Nobody, that's who.) Working with celebrity makeup artist Fredy Anaya, Rick Owens' photographer Matt Reeves, hairstylist Kerre Berry, nail guru Ashley Gregory, and even a couple Girl Scouts (s/o Troop 20525!) we brought the cookies to life... and ate a lot of them in the process.
Being a scout is pretty sweet, huh?
Shortbread/TrefoilsAnaya wanted to pay homage to the organization's celebration of inclusiveness, leadership, and confidence, with the most iconic Girl Scout cookie, leading to this multicolored artistic celebration. Juni sports an abstract, acrylic painting, and updates the schoolgirl look with acrylic even in her hair. The nails echo the painterly style, also giving a nod to the box's bright teal color, and the look is complete with a jacket by Sacai and a shirt by Alexander Wang.
LemonadesFor this look, Anaya was inspired by the vibrancy of the color yellow. "When I think of lemonade, I am reminded of summer, so I wanted to incorporate citrus colors to the look, in acrylic texture, to really make the yellow stand out and represent a lemon," he says. "I wanted to keep the makeup fresh and tropical with a bold pop of color that is still friendly and wearable." Everything is brought together with a modern fitted dress by Kenzo.
Toffee-tasticAnaya designed this look for the kind of Girl Scout that's "cool, confident, and wants to make a statement." An athletic look with fresh runway interpretation, the face was kept minimal save for a bold brush of acrylic representing the signature aquamarine of the cookie's box. Matching this is the vibrant nail set, water marbled with neons and bold colors over a white base. A Y-3 volt sweater completes the vibe and is a perfect, modern compliment to one of the Girl Scout's newest flavors.
We were lucky enough to have Aliya and Siobhan, from Troop 20525, stop by at the end of the shoot to join in the fun with our models. They were perfect Scouts: confident, radiant, savvy young businesswomen (they've both sold over 1,000 boxes of cookies in a single season!) and smarty-pants too—they were immediately able to accurately guess which looks went with what cookies. 
Our thanks to the Girl Scouts for continuing to provide opportunities for girls and young women, in everything from STEM to good old-fashioned camping, and letting us be inspired by their delicious, signature cookies. Here's to raising the next generation of women—happy National Girl Scout Day and Women's History Month. To find Girl Scouts selling cookies near you, visit www.girlscoutcookies.org and enter your zip code. Now if you'll excuse us, these cookies aren't going to eat themselves.