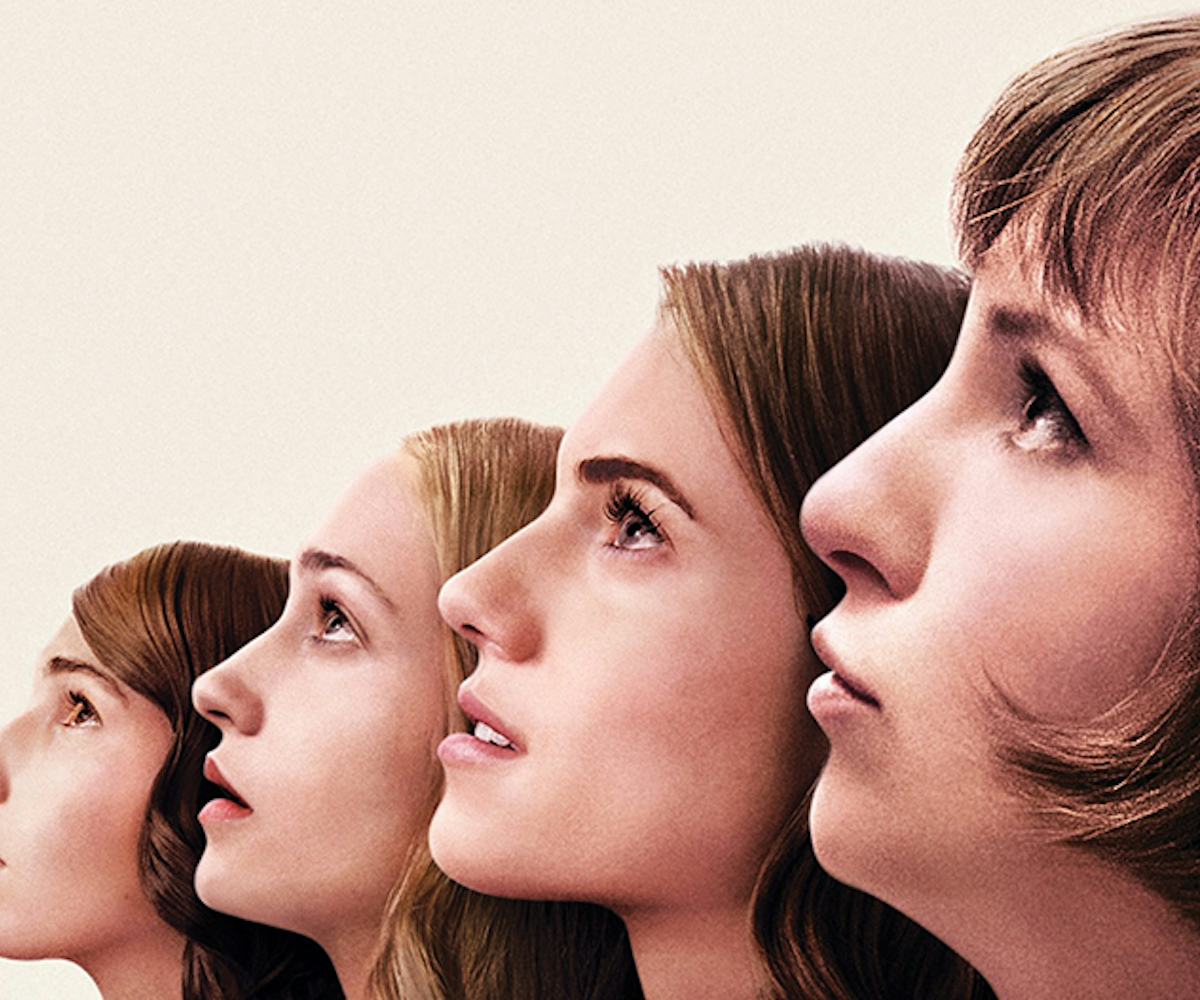 Photo courtesy of HBO
An Ode To The 'Girls' Soundtrack And Millennial Ennui
Nothing is forever, except existentialism
Every generation has its soundtrack, its sonic journal that says how it's collectively feeling in ways an individual can't always express. For the Millennial Generation, especially those who are in their early or mid-20s, that soundtrack is a lot harder to find than for previous generations. There is simply too much music and too many ways to consume it all to properly nail down just one. Shows like The OC did a nice job in the early 2000s while Skins did a bang-up job in the late 2000s. Girls, HBO's polarizing show about four Brooklyn, New York, girls just trying to be the people they're supposed to be, arguably follows suit. 
Manish Raval, Girls' music supervisor, has soundtracked the millennial experience with confidence and a keen ear for the old and the new. Each new season has brought a revitalized sense of clarity for its protagonists. For a show dedicated to the study of growing up, its soundtrack makes the experience more mature and in tune with itself than it often is. (Look no further than season five's use of BØRNS' "Past Lives" while Shoshana explores Japan, alone and truly unsure of where she is in life.) It's made stars out of rising acts like Icona Pop (more on that later) and acted as a music discovery tool for many. But as a soundtrack to a growing-up millennial, it's provided a bevy of sonic pillars which we can turn to, to understand just what it means to be a young adult in a time when teenage-dom extends farther in life than it did for our parents. 
Take the use of Robyn's "Dancing On My Own" as the closing number to episode three of the premiere season. Hannah (Lena Dunham), having taken to Twitter to air some thoughts on where she is in life, as a millennial does, changes the sad sack song on her laptop to Robyn. She's just discovered her ex-boyfriend (Elijah) is gay and she has HPV. Marnie (Allison Williams), Hannah's roommate and best friend, comes home after falling for a new boy, only to find Hannah living out the lyrics to Robyn's song. They have a laugh over the comedy of errors Hannah's fallen into and, without asking, dance alone but together in their apartment. It's poetic, really—a moment of pure, unguarded friendship. 
Then there's Icona Pop's "I Love It," which shot the Swedish duo to Top 40 success after it soundtracked Hannah and Elijah's cocaine-fueled Wednesday night out at NYC's now-defunct Greenhouse club. It's an anthem for '90s b*tches, the 20-somethings trying to figure things out. That it played over a rare weeknight out is indicative of the soundtrack's ability to capture the listlessness of the millennial experience. The cockiness of the song mirrors the invincibility many older generations see in the millennials and Gen Z as hubris. "I don't care!" the chorus chants. It's defiant, yes, but also a middle finger to the powers that be, which say we can't have our cake and eat it too.
It's Jack Antonoff and Grimes, though, that hit millennial ennui on the head through Girls. The end of season four's ninth episode, when Marnie announces her abrupt engagement to a man she maybe loves and Hannah admits she's feigning happiness, "Entropy" begins to play. It's Grimes second time linking with Bleachers, Antonoff's band, and it's a quarter-life crisis in song form. "Everything I know is wrong," Grimes sings over a bouncing guitar and light drum beat. "Did I even want it? Did I just assume that's how it had to be?" Entropy is nature's gradual, inevitable descent into chaos. However dramatic that sounds, it basically means everything falls apart and nothing lasts. If Girls had a theme song, this would be it: gentle, a little lost, and proudly existential. Hell, I'd go as far to say it's the millennial theme song because no one has it figured out and even if they do, nature says it's temporary. Damn.
With Girls about to enter its final season, it'll be interesting to see what Raval and the team have up their sleeves musically. How do you capture, let alone define, a moment in an adult's life when they "get it"? There's really no answer, and Girls does well to make that point. The rules of growing up are, after all, different; the world is more connected, what's old is new and what's new is old. All of that can lead to dissatisfaction; the feeling of being stuck and unmotivated is very real. But through music, especially the archive Girls has given us, can we begin to find some semblance of that answer and grow up ourselves.