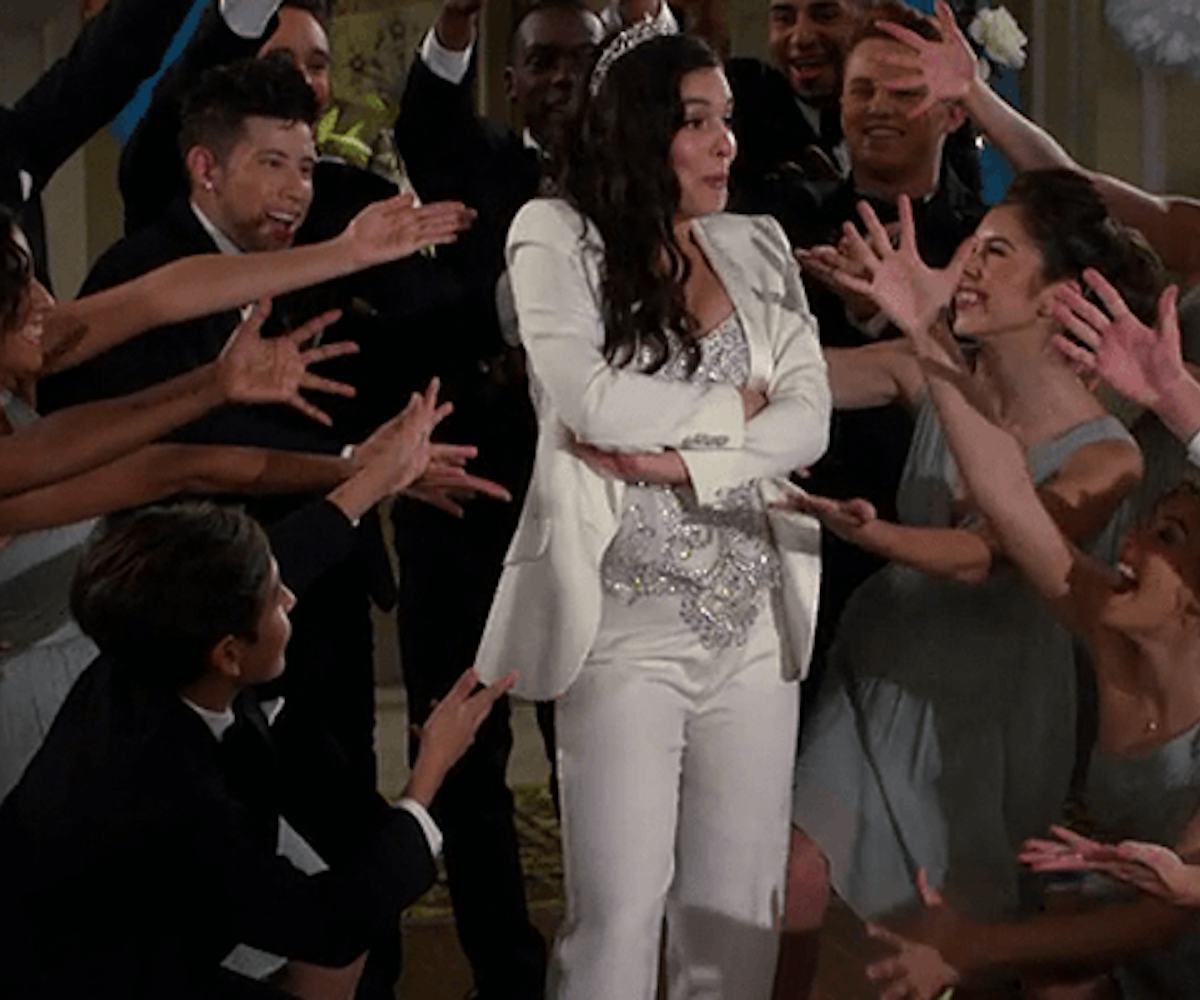 Photo courtesy of Netflix
Queer Representation On Television Is At A Record High
According to a new report from GLAAD
This year saw a record high number of LGBTQ+ characters represented on the small screen, according to GLAAD's "Where We Are on TV" report. The research also found an increase in racial diversity among queer characters. 
The report's findings say that, of the 857 characters on broadcast television, a record 75 (8.8 percent) were identified as LGBTQ, with 38 recurring characters appearing on these shows. This is a raise from last year's 6.4 percent. In scripted primetime cable television, there was a total of 120 LGBTQ-identified series regulars and 88 recurring characters, making the grand total of 208. Last year, there were only 173 LGBTQ characters on cable television.
Original scripted series on streaming services like Netflix, Amazon, and Hulu had a combined 75 LGBTQ series regulars and 37 recurring characters, bringing the total to 112—a huge increase from last season's 65 characters. Netflix was named as the streaming service with the highest number of LGBTQ characters.
Across cable and streaming platforms, representation of transgender characters went up to 26 from last year's 17, and bisexual representation rose to 117 characters from last year's 93. The representation of gender has also evened out for men and women, with each receiving 49.6 percent, whereas last year the split had queer male characters at 55 percent and queer female characters at 44 percent.
On top of this, racial diversity of LGBTQ characters is at a record high on all platforms, particularly on broadcast television: For the first time, queer people of color outnumber queer white people. Streaming services' representation of queer people of color rose an astonishing 25 points, to 48 percent of LGBTQ characters. On primetime cable, diversity increased 11 points, to 46 percent.
Although these numbers are promising, GLAAD President and CEO, Sarah Kate Ellis, hopes to see a rise to 10 percent so that "entertainment reflects the world in which it is created." 
You can read the entire report here.