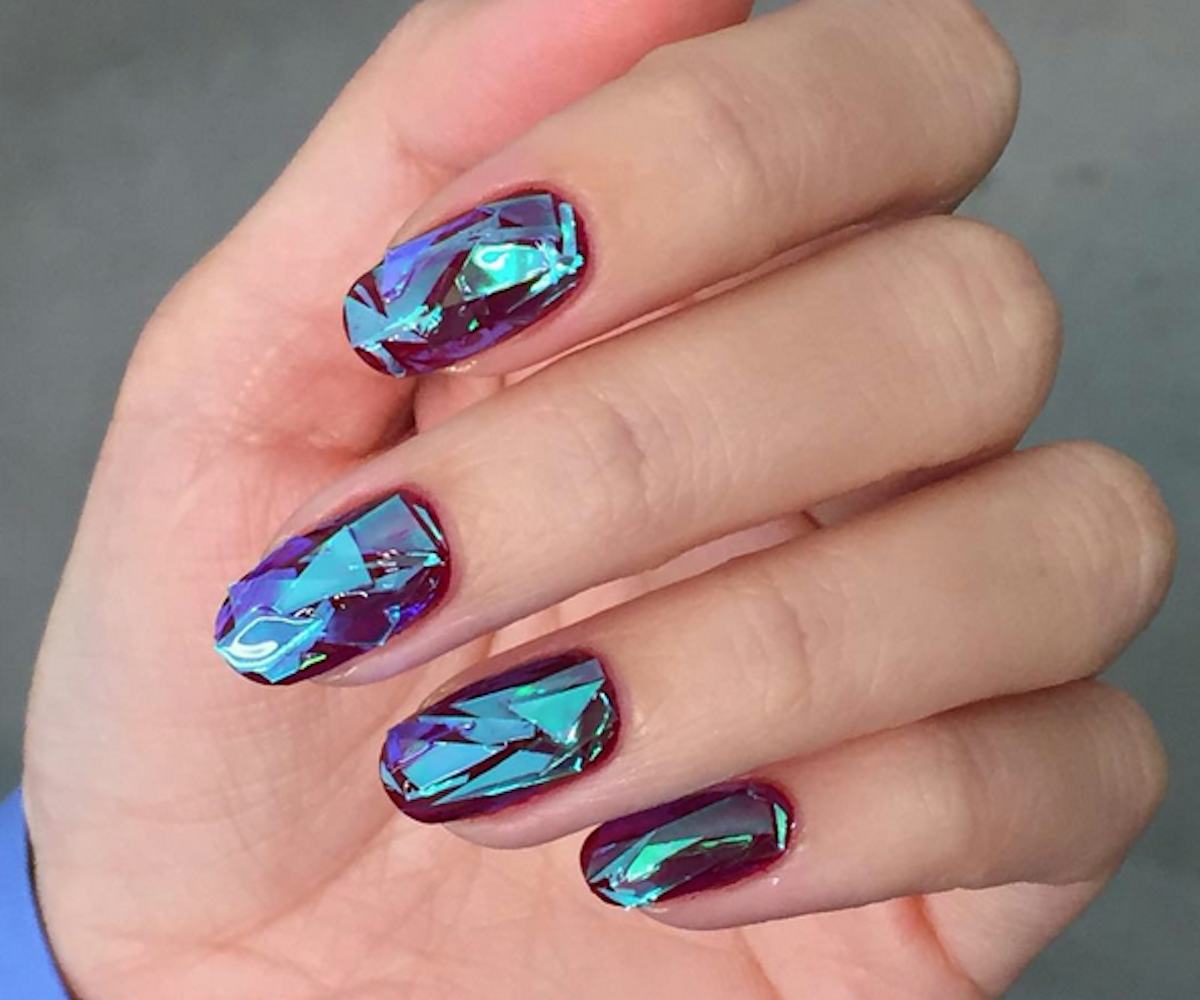 Photo via @nail_unistella on Instagram
Glass Nails Are The Most Mesmerizing Korean Beauty Trend
Just when we think we're done with the nail art trend, a new, magical look has got us itching for another fancy manicure. Glass nails are the latest nail art out of Korea, and they may just be one of the most beautiful trends we've ever seen.
The mastermind behind this iridescent, mirror-like look is Eun Kyung Park, the founder of Unistella salon in Seoul. Using shards of cellophane, Park gives each nail its own unique, reflective look that pairs well with any nail color—neutral for a diamond-like effect and jewel-toned to evoke images of luxe sapphires, rubies, or emeralds. There's no mystery why these transfixing designs have become such a hit: Who wouldn't want their nails to look like literal gems?
Because, like many elaborate nail art trends, glass nails are not easy to DIY, Park teamed up with Korean beauty company Amorepacific to create nail stickers that give off the same mesmerizing effect—and we will eagerly await their inevitable arrival into American cosmetic stores. Until then, we'll enjoy staring at these nails as much as possible.
(via Marie Claire)