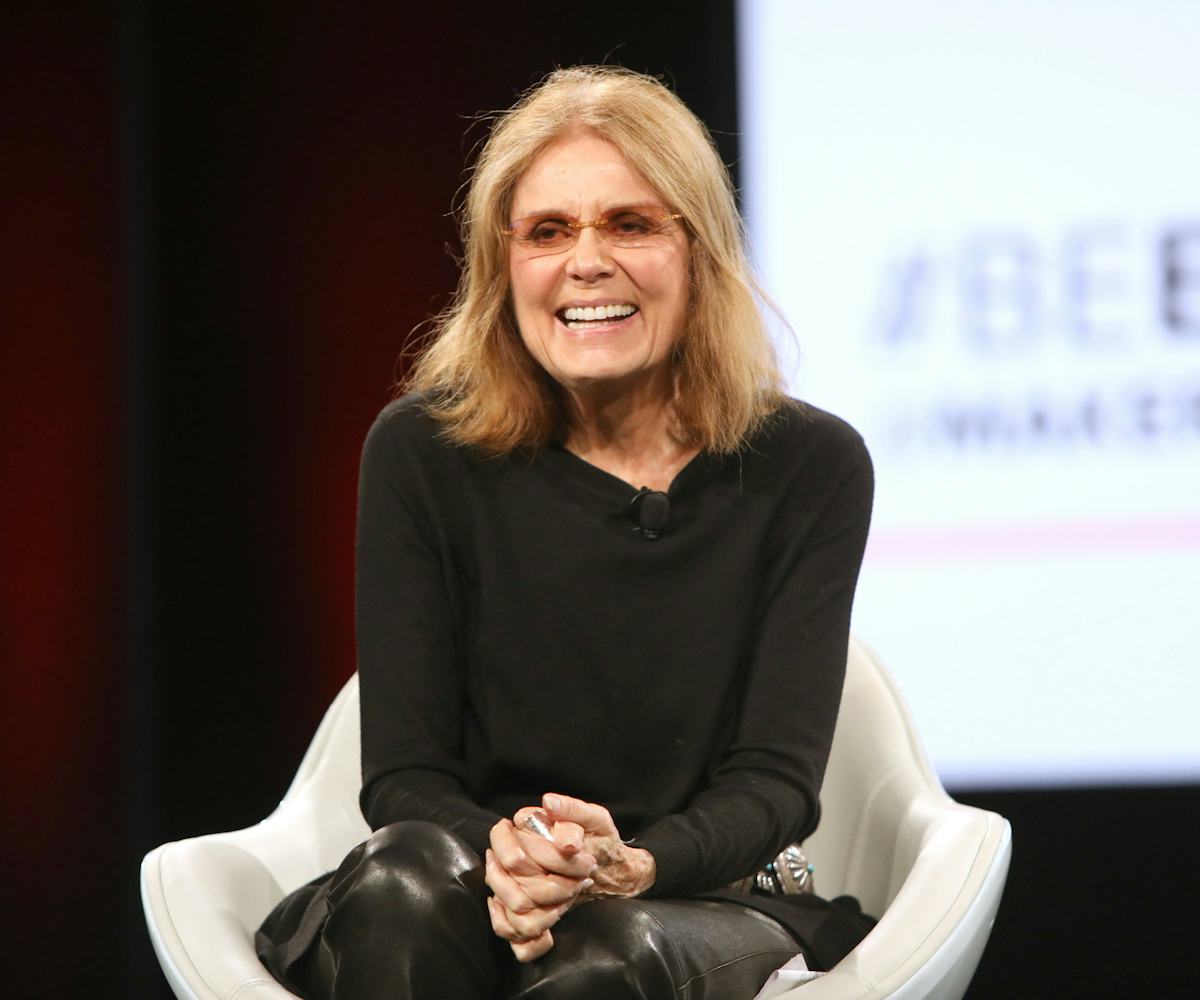 Photo by Rachel Murray/Getty Images for AOL
Gloria Steinem Is Launching A Beauty Product You'll Feel Good Buying
She collaborated with a makeup brand for an important cause
Activist Gloria Steinem doesn't really wear makeup, but she does love a good lip balm. And she can put her name behind one that is ethically made and gives back to an important cause.
Steinem partnered with charitable lipstick brand The Lipstick Lobby to launch a paraben- and cruelty- free vitamin E-based lip treatment. The brand has previously worked with the ACLU, Planned Parenthood, and the Brady Center to Prevent Gun Violence to create custom lipsticks with proceeds going to each cause. Steinem's balm is dedicated to the unPrison Project, with 100 perfect of net profits being donated to the nonprofit. 
The unPrison Project's self-described mission is to "empower incarcerated women and girls by teaching them life skills, cultivating critical thinking, creating plans for life after prison, and helping them stay connected to their children," as well as to bring awareness to the lives of incarcerated women. The nonprofit also works with children and mothers in homeless shelters to provide books and other resources.
When asked why she chose to partner with this nonprofit, Steinem pointed at the bleak state of our country's prison system. "We are all becoming increasingly aware of the scandal and shame of our prison system—for which in some states is a profit center. Corporations are making money from prisons that charge as much per prisoner as it would take to send a student to Harvard, even though these offenses are minor."
In The Clear is available starting today on The Lipstick Lobby's website.