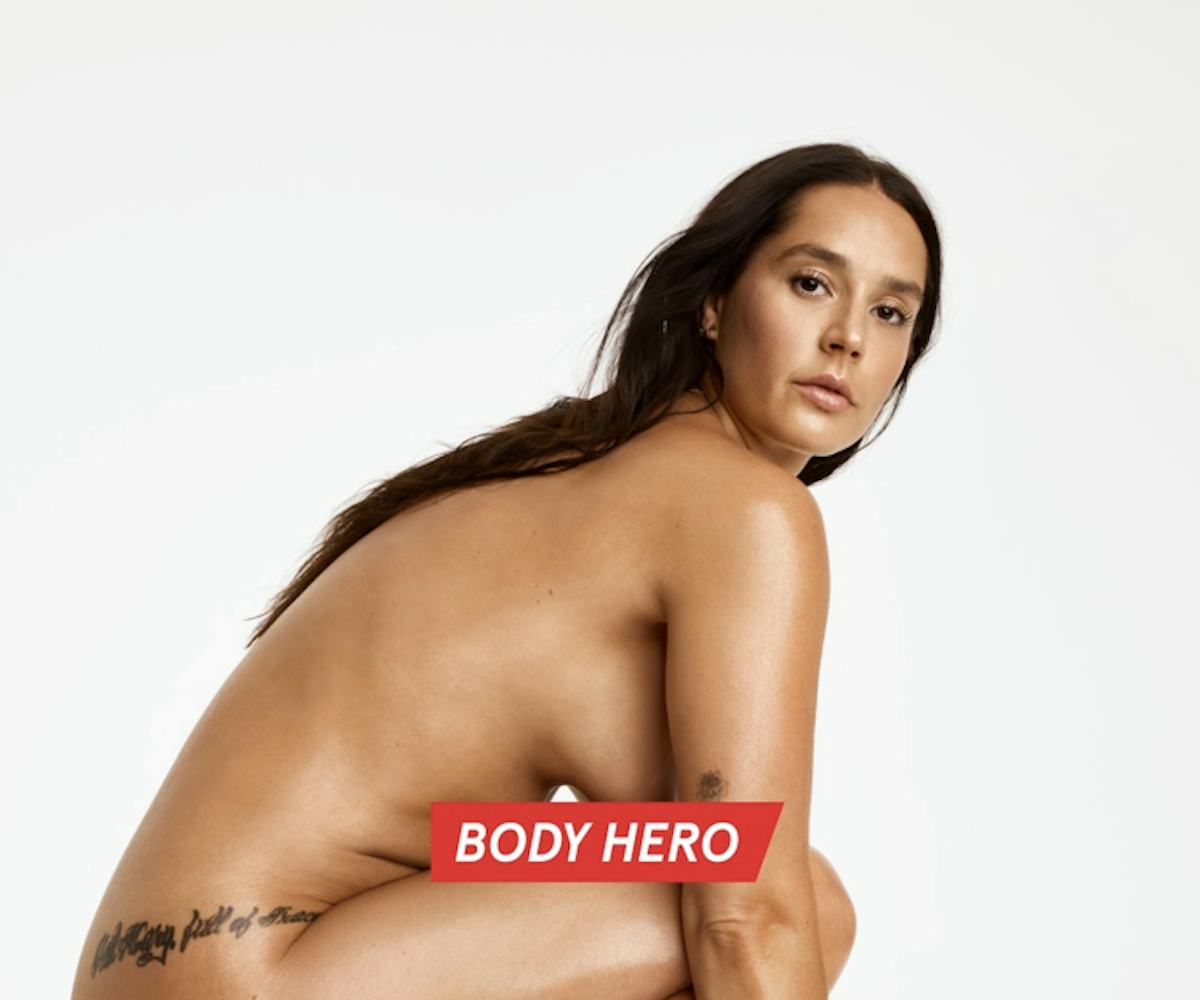 Photo courtesy of Glossier
Glossier Just Launched Its First Body Products
It's time to pamper your bod
In the world of beauty, there has been a definite shift toward a "skin care first" philosophy, something apparent in the number of millennial-minded brands whose offerings consist of more serums and toners than cosmetics. Even in the backstage areas of NYFW, lead makeup artists preach the idea of tending to the skin first before you even think of picking up concealer.
The time has come to show the rest of our skin a little love. With that said, it was only a matter of time before cult-favorite Glossier would make the leap into body care. Introducing: Body Hero. Body Hero is comprised of two products: the Daily Oil Wash and the Daily Perfecting Cream, both of which were created to cleanse, nourish, and pamper the skin from, well, neck to toe.
Created as a way to combat the problematic body washes we use on a daily basis (particularly, ones we pick up at the drugstore), that tend to strip oils from the skin, the Daily Oil Wash was formulated to get the job done in a much more gentle manner. Think of it as an oil cleanser for your entire body—the water-free formula goes from oil to froth for an experience that's both cleansing and nourishing.
The Daily Perfecting Cream works harder than your average body lotion. Not only does it hydrate the skin just as well the others, it also improves elasticity and smoothness and provides an overall glow. It's formulated to instantly melt into your skin, so you don't have to go about your day with a greasy feel.
Body Hero is available now at Glossier.com. You can snag the Daily Oil Wash for $18, the Daily Perfecting Cream for $22, or you can grab the full Body Hero set for $35.