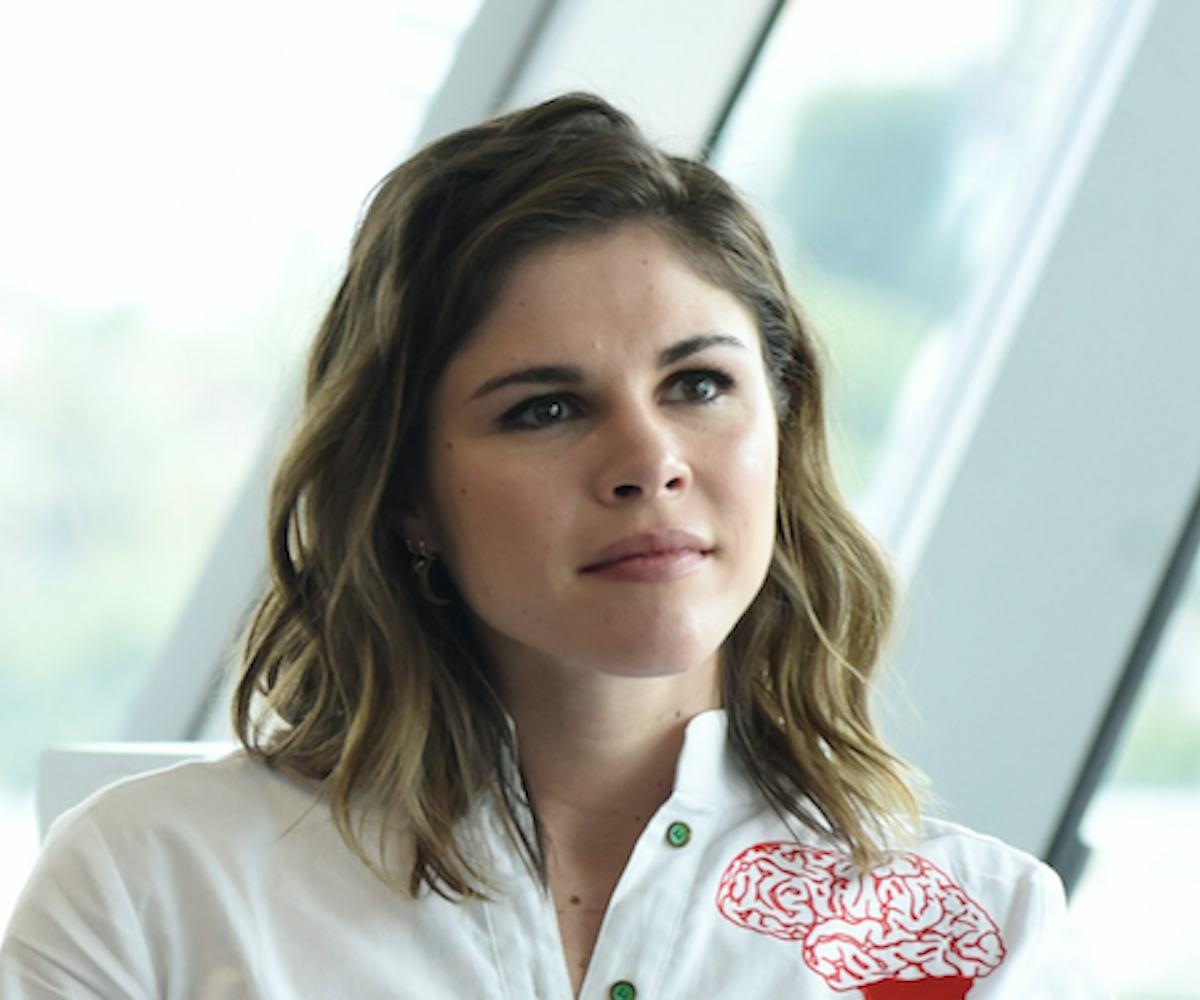 photo by Vivien Killilea / getty images
Glossier Founder's Skin-care Routine Includes A Controversial Product
And people had a lot of thoughts about it
Emily Weiss, bona fide millennial icon and founder of Glossier, is now facing scrutiny after Twitter found out that she uses one of the industry's most controversial beauty products. In a new interview, the CEO opened up about how she preps her skin before she goes out, which includes using a lot of Glossier products (duh) and St. Ives Apricot Scrub.
"Before events, I like to use St. Ives Apricot Scrub, which I hear is very controversial," she said. "But I only use it once in a blue moon for arms, legs, and the rest of my body. I can't help that it's really effective! I like that it doesn't leave any residue at all, it just rinses straight off. And it doesn't destroy your shower with splatterings of grains everywhere."
St. Ives came under fire in 2016 after two women filed a class action lawsuit against its parent company, Unilever, for $5 million after claiming the scrub caused incredible irritation due in part to its "sandpaper"-like feel on the skin. The suit also claimed that the scrub accelerated the aging process and caused inflammation due to the harsh walnut remnants in the formula. Ouch?
And though Weiss did say that she used the facial scrub on her body "once in a blue moon," people on Twitter couldn't help but point out how truly wild the revelation was considering Weiss is the owner of a multi-million dollar beauty brand and can probably opt for something more luxurious and less harmful. 
After this, maybe Weiss will debut a body scrub to go along with Glossier's Body Hero duo? We certainly hope so.